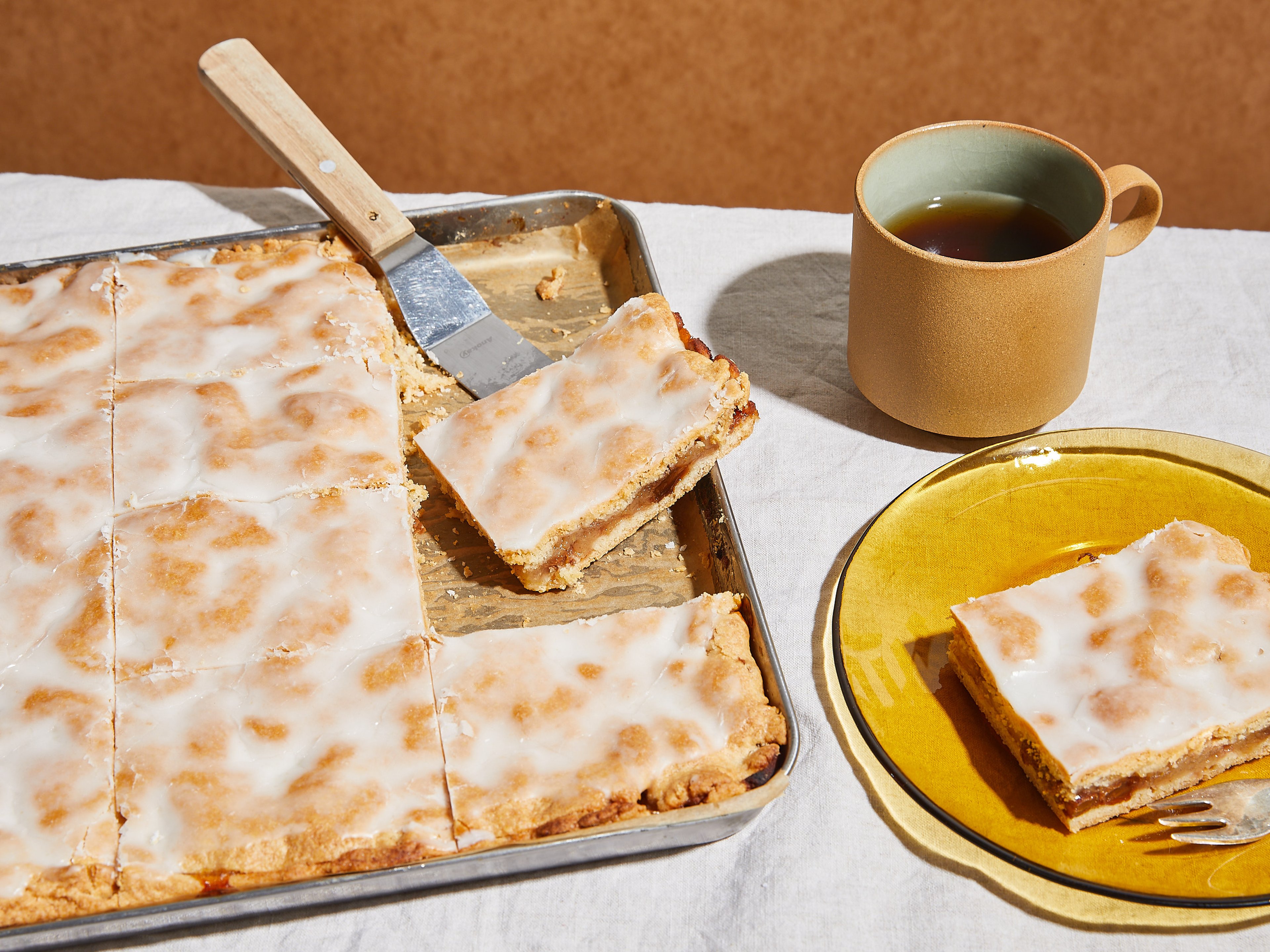 German-style apple pie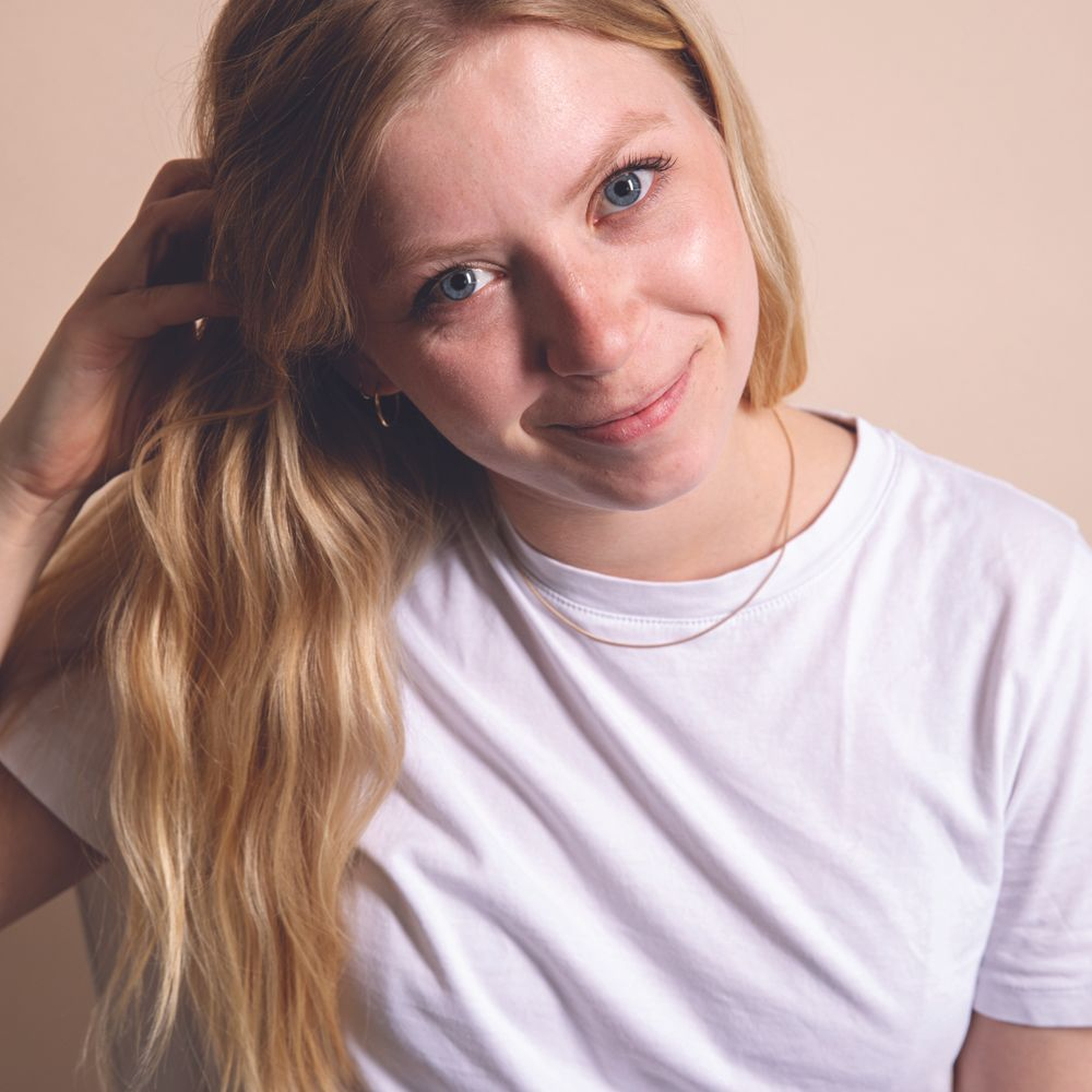 "This covered apple pie is a true German cake classic and takes me right back to my childhood! It was always our go-to at the local bakery around the corner, so I had so much fun developing this recipe and am happy to share it now with you all! One thing to note is that it's very important to use the right kinds of apples here: Choose sourer varieties, which will give the perfect contrast to the sweet icing. Common apple varieties that are suitable for baking are Boskop, Jonagold, Elstar, and Gala. Golden Delicious and Granny Smith can also be used for green apple varieties. It is also important that the apples are not mealy and fall apart during baking. The apples should be peeled for a delicious, fruity, juicy filling under the icing and between the shortcrust pastry layers."
Utensils
2 large bowls, hand mixer with dough hook, plastic wrap, peeler, cutting board, knife, fine grater, oven, rolling pin, parchment paper, baking pan (40x30 cm 15x12 in.), citrus press, bowl (small), whisk
How-To Videos
How to core and slice an apple
Homemade vanilla sugar
Quick sugar icing
How to knead dough
Step 1/ 5

55 g

flour

17 g

sugar

⅛ tbsp

vanilla sugar

¼ tsp

baking powder

⅛ tsp

salt

25 g

butter

¼

eggs

large bowl
hand mixer with dough hook
plastic wrap

Mix flour, sugar, vanilla sugar, baking powder, and salt in a large bowl. Beat with a hand mixer with dough hooks and gradually add in butter. Once everything is well combined, add the eggs one at a time. Wrap dough in plastic wrap and chill for approx. 1 hr.

Step 2/ 5

⅛ kg

apples

8 g

sugar

⅓ tbsp

starch

⅛ tsp

ground cinnamon

7 g

raisins

⅛

lemon

peeler
cutting board
knife
large bowl
fine grater

Peel apples, cut into quarters, remove core, and thinly slice. Add to a large bowl and mix with remaining sugar, starch, cinnamon, raisins, and the zest of a lemon.

Step 3/ 5

oven
rolling pin
parchment paper

Preheat oven to 180°C/350°F. Divide dough in half and roll out each half thinly, either onto one sheet of parchment paper, or between two sheets, to prevent sticking and make it easier to transfer to the baking sheet.

Step 4/ 5

baking pan (40x30 cm 15x12 in.)

Peel one side of parchment paper off one of the dough sheets, then place it dough-side down in a greased, rimmed baking sheet (40 cm x 30 cm/15 in. x 12 in.), and peel off the remaining parchment paper. Spread evenly with the apple mixture. Place the second layer of dough on top, transferring it in the same way. Press the edges of the dough together, so everything is evenly covered. Bake for 40 – 50 min. in the preheated oven, or until golden brown all over.

Step 5/ 5

⅝ tbsp

confectioner's sugar

citrus press
bowl (small)
whisk

Remove from the oven and allow to cool. For the icing, juice the zested lemon and mix it with powdered sugar in a small bowl. Spread evenly over the cooled cake. Let rest again for approx. 10 min., then cut into pieces, serve, and enjoy!

Enjoy your meal!
More delicious ideas for you