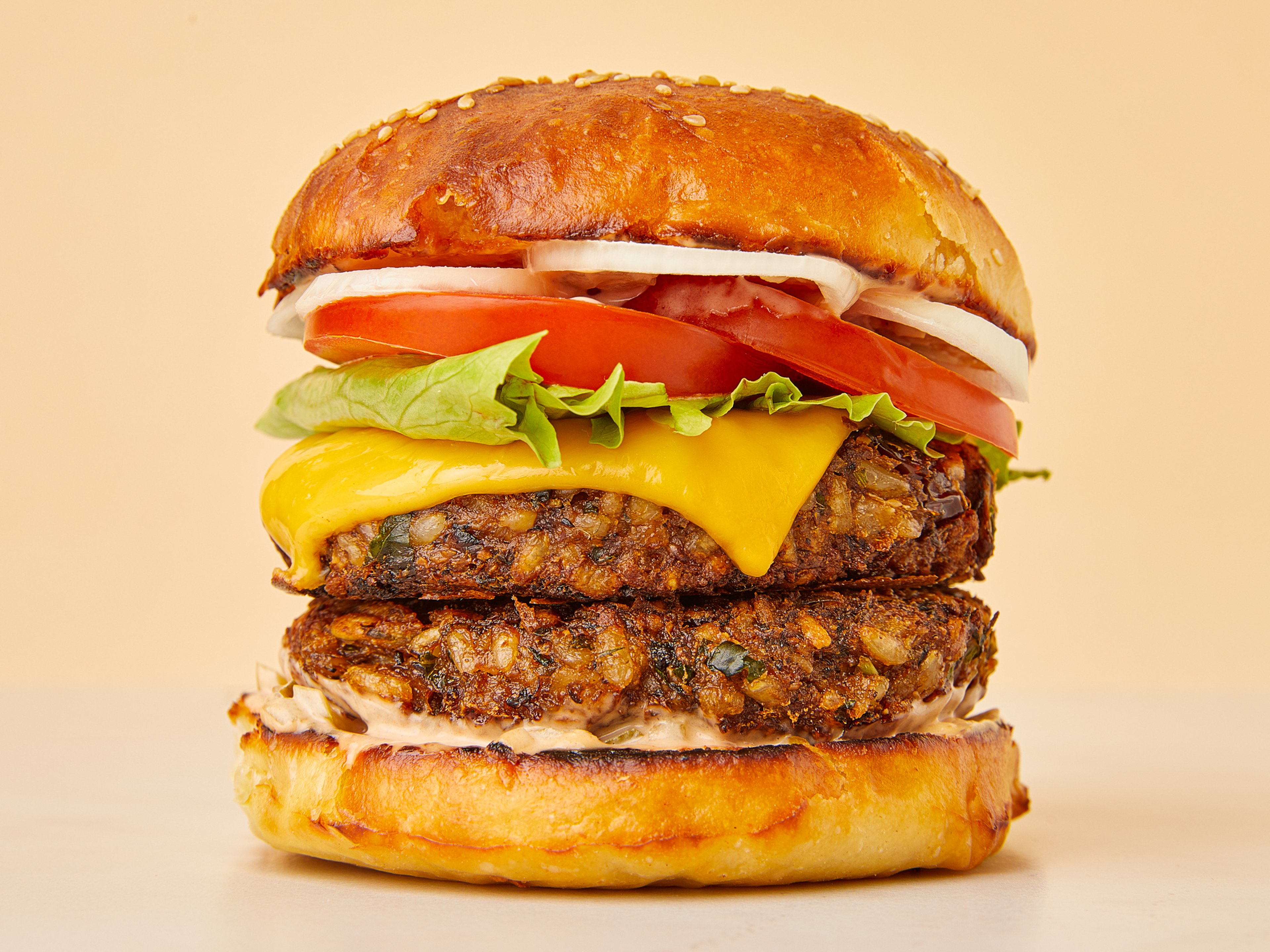 The best vegan burger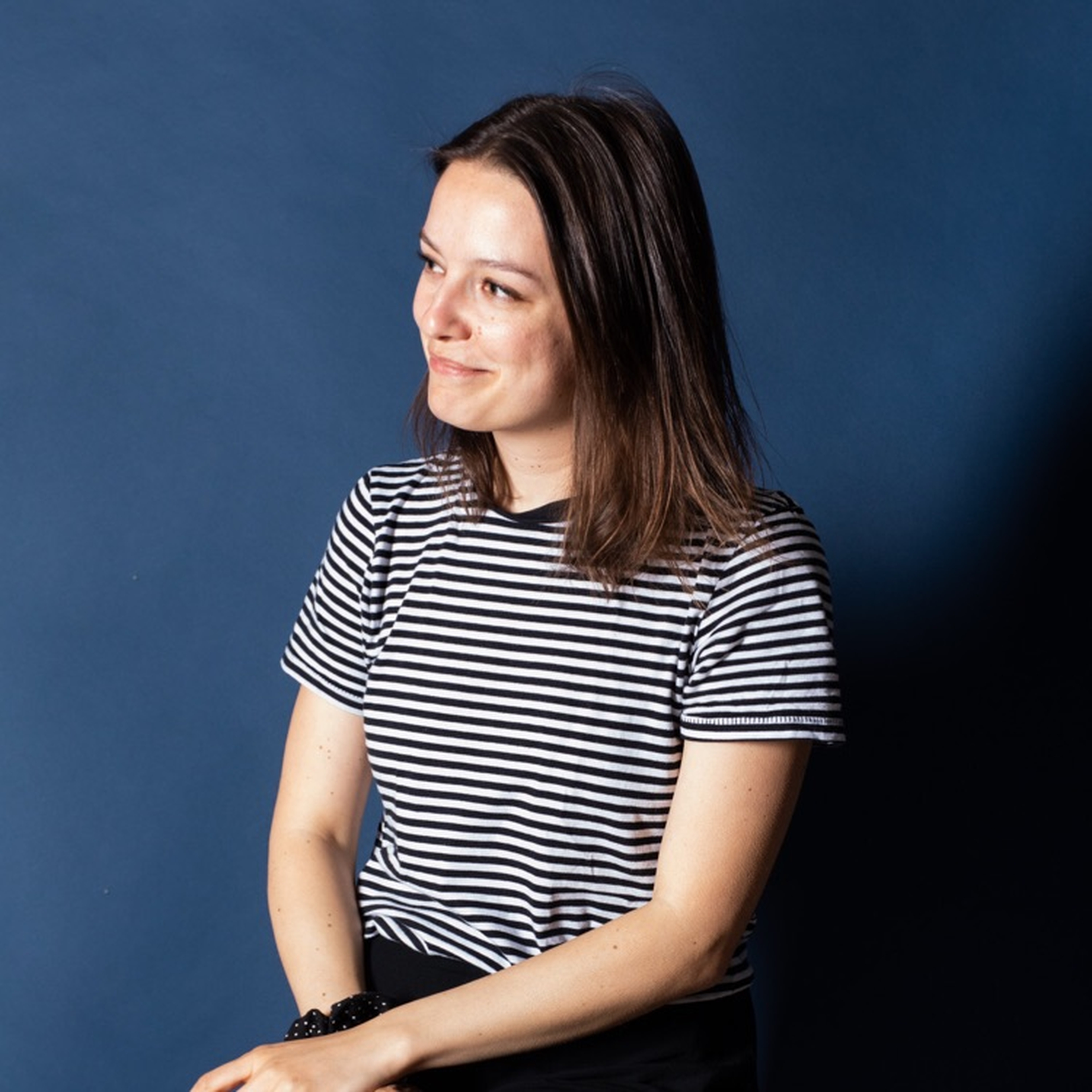 "What is the perfect patty? For me a vegan patty should not fall apart and be too soft that it spills out of the burger at the first bite. So, a few tips in advance: Fry thin patties, two per burger, and fry them in a little more oil than usual, so that they have a nice bite. The rice can be slightly undercooked, as it will still soak up the remaining liquid in the mixture later on, holding it together. Use other mushrooms if shiitake are not on hand. The capers and sun-dried tomatoes can be substituted for each other, or olives can be used in their place. Use other nuts and also basil instead of parsley if you like."
Ingredients
iceberg lettuce (for serving)
Order ingredients
Utensils
pot (with lid), cooking spoon, cutting board, knife, 2 bowls (small), frying pan (large), bowl (large), food processor, Veggie Wunder seasoning, spatula, toaster
How-To Videos
Perfect homemade no-knead burger buns
Homemade French fries
Homemade ketchup
How to form patties
Vegan burger buns
Step 1/ 7

133⅓ g

short grain brown rice

246⅔ ml

water

salt

pot (with lid)
cooking spoon

Wash the rice, then put it in a pot. Add the water, and a pinch of salt, and stir once. Put the lid on and bring to a boil. Reduce the heat, keep the lid on, and simmer for about 15 minutes. Stir once and check the rice consistency: if it is still slightly undercooked and grainy, then it is done.

Step 2/ 7

166⅔ g

shiitake mushrooms

⅔

onion

20 g

parsley

26⅔ g

capers

16⅔ g

sun-dried tomatoes

26⅔ g

almonds

⅔

pickles

cutting board
knife
bowl (small)

In the meantime, slice the mushrooms, halve and finely chop the onion, and the parsley including the stems, and roughly chop the sun-dried tomatoes, capers, and almonds. Finely dice the pickle and place it in a small bowl. Set aside.

Step 3/ 7

⅔ tbsp

vegetable oil

pepper

frying pan (large)
bowl (large)

Heat the vegetable oil in a large frying pan over medium heat. Sauté mushrooms and onions until browned. Add salt and pepper. Stir every now and then and scrape the brown (and tasty) bits from the bottom of the pan. Continue sautéing until the mixture looks relatively dry, then transfer to a large bowl.

Step 4/ 7

1 tsp

smoked paprika powder

2⅔ tbsp

starch

food processor
Veggie Wunder seasoning

Add the rice to the mushrooms and onions and add the rest of the ingredients: chopped parsley, dried tomatoes, capers, almonds, and smoked paprika. Mix well and season to taste. Blend in a food processor to a homogeneous mass. If the mixture is very dry and difficult to mix, add cold water by the tablespoon. The right texture is reached when it resembles the consistency of raw meatball mass and you can still see the rice grains, but they are no longer whole. Blend it up a second time if necessary. Add the cornstarch with a spoon and mix well.

Step 5/ 7

2⅔ tbsp

vegan mayonnaise

1⅓ tbsp

ketchup

1⅓ tbsp

mustard

In the meantime, prepare the burger sauce. Add the mayonnaise, ketchup, and mustard to the diced pickles in the small bowl and stir well. Keep ready for later.

Step 6/ 7

2⅔ slices

vegan cheese in slices

Roll the cooled mixture into 6 equal-sized balls and flatten between your hands. Heat 3-4 tablespoons of vegetable oil in a pan over medium-high heat. Place the balls into the pan and flatten with a spatula until they are about 2 cm / 0.8 inch thick. Fry until dark brown on each side so that the patties get nice and crispy. Place a slice of vegan cheese on half of the patties after flipping the first time.

Step 7/ 7

2⅔

burger buns

iceberg lettuce (for serving)

tomato (for serving)

onion (for serving)

To serve: Slice the burger buns in half and toast each side until golden brown, either in a skillet or over a toaster oven. Spread each half of the bun with a dollop of burger sauce. Then place a patty with the cheese on the bottom half, the second patty and iceberg lettuce, tomato slices and onion slices. Place the top half of the bun on top and serve immediately. Enjoy!

Enjoy your meal!
More delicious ideas for you