Fried sushi rolls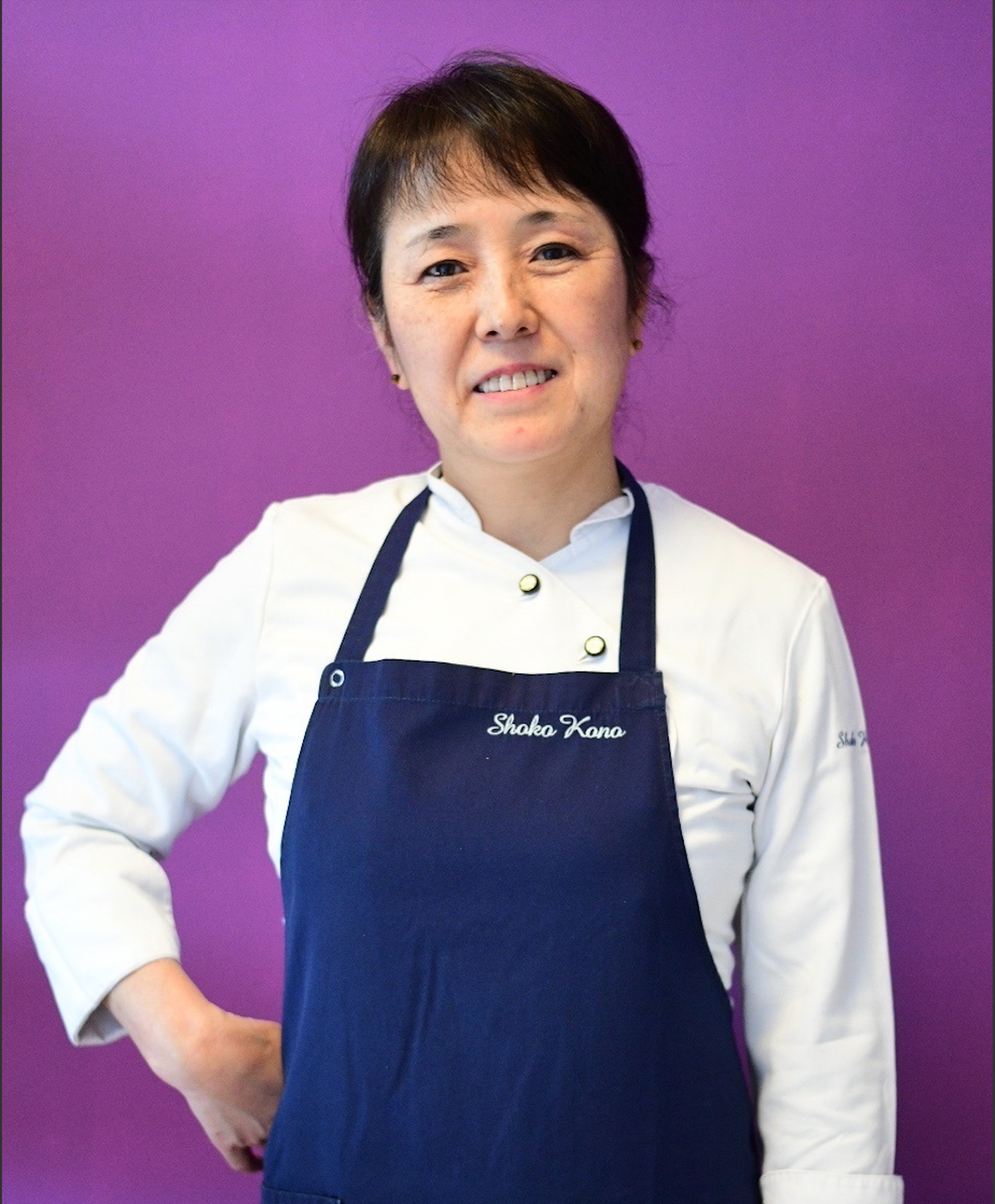 "Age sushi is a deep-fried seaweed roll that you can fill with fish, meat, vegetables or eggs, according to your taste. The sushi rolls are dredged in flour, eggs, and breadcrumbs, giving them a crispy exterior when fried. This sushi is served with sweet and salty nitsume sauce, which is made from sweet rice wine, soy sauce, and sugar."
Ingredients
sushi ginger (for serving)
wasabi paste (for serving)
Utensils
pot (small), knife, cutting board, frying pan, sushi mat, 3 large bowls, frying pan (large)
How to prepare rice for making sushi
How to sharpen a knife
How to pit and cut an avocado
Step 1/ 6

50 ml

mirin

50 ml

soy sauce

½ tbsp

sugar

For the nitsume sauce, add mirin, soy sauce, and sugar to a small pot over medium heat and let simmer until thickened. Remove from heat and let cool down.

Step 2/ 6

½

cucumber

½

avocado

125 g

salmon fillets

½

sweet potato

knife
cutting board
frying pan

Quarter and deseed cucumber, then cut into matchsticks. Halve and pit avocado and cut the flesh into slices. Cut salmon into long strips. Halve dried seaweed sheets lengthwise and transfer to a sushi mat. Peel the sweet potato, cut into thin strips, transfer to a frying pan and fry until the sweet potato becomes soft.

Step 3/ 6

2

dried seaweed sheets

200 g

sushi rice (cooked)

1 tbsp

wasabi paste

With damp hands, spread cooked sushi rice evenly onto the seaweed sheet. Spread wasabi paste in the center of the sushi rice. Fill with avocado and sweet potato for a vegetarian roll, or salmon and cucumber.

Step 4/ 6

3

flour

1

eggs

3 tbsp

panko breadcrumbs

Roll together tightly using the sushi mat. Add the flour, eggs, and panko to separate deep plates or bowls. Dredge the sushi rolls first in flour, then egg, then panko.

Step 5/ 6

Heat vegetable oil in a large frying pan and fry the sushi rolls until browned on all sides.

Step 6/ 6

sushi ginger (for serving)

soy sauce (for serving)

wasabi paste (for serving)

Slice the fried rolls into pieces and drizzle with the nitsume sauce. Serve with sushi ginger, soy sauce, and wasabi. Enjoy!

Enjoy your meal!
More delicious ideas for you