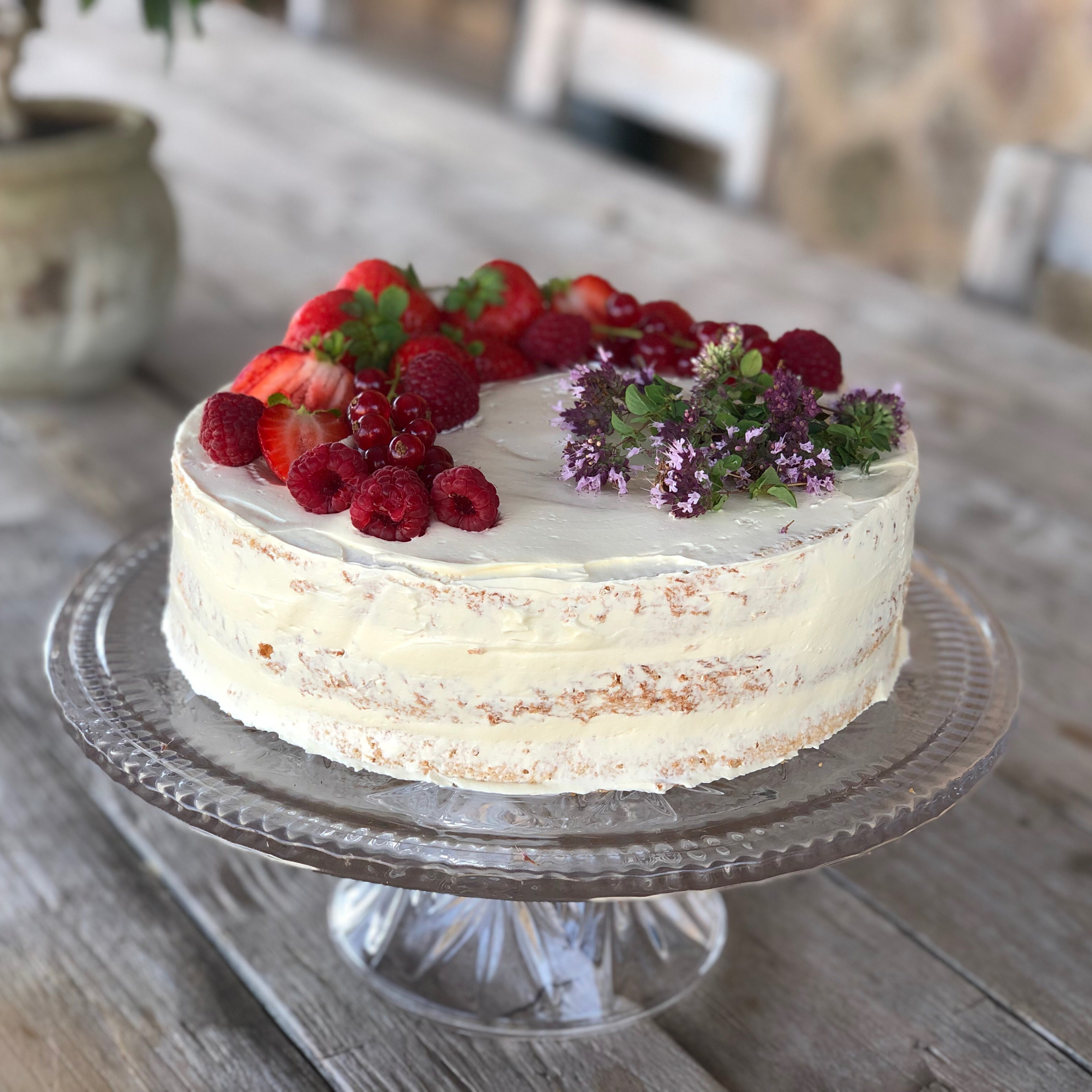 Strawberry Chiffon Cake with Russian Buttercream
"Great light summer cake. "
Ingredients
Fresh ripe strawberries sliced
Red food coloring (optional)
Step 1/ 10

In a large mixing bowl combine the flour, salt, baking powder and whisk to incorporate evenly.

Step 2/ 10

Combine the oil, egg yolks, the first measure of sugar (½ cup) and 1 teaspoon of vanilla extract and strawberry puree and whisk smooth.

Step 3/ 10

Add that egg yolk and oil mixture to the dry ingredients and whisk vigorously to combine well to a smooth batter. (Add food coloring here if using to create that nice, strawberry color and combine.)

Step 4/ 10

In a mixer bowl with the whip attachment, whip the egg whites and cream of tartar on high speed until frothy. Once it starts to gain volume and strength (it will get whiter and thicker) add in the remaining 2 Tablespoons of sugar very slowly and continue whipping to medium peaks.

Step 5/ 10

Fold ⅓ of the meringue into the batter to lighten, then fold in the remaining meringue gently.

Step 6/ 10

Pour into three 9 inch UN- greased but parchment paper lined cake pans and bake in preheated 325°F oven for approximately 15 minutes or when toothpick inserted comes out with moist crumbs, or cake top springs back when pressed.

Step 7/ 10

Cool to warm and then remove from pans to cool the rest of the way.

Step 8/ 10

While cakes are cooling, make your buttercream. Add butter to a stand mixer and whip on high until at least doubled in size, 5-7 minutes.

Step 9/ 10

When butter is light and fluffy, add the remaining teaspoon vanilla, then slowly add condensed milk. Continue to whip another 30 seconds.

Step 10/ 10

Build you cake by spreading a thin layer of butter cream, cover completely with sliced strawberries, another cake layer, and repeat with the remaining sliced strawberries. Place the last cake layer and thinly cover the tops and sides with remaining buttercream, then decorate as desired.

Enjoy your meal!
More delicious ideas for you