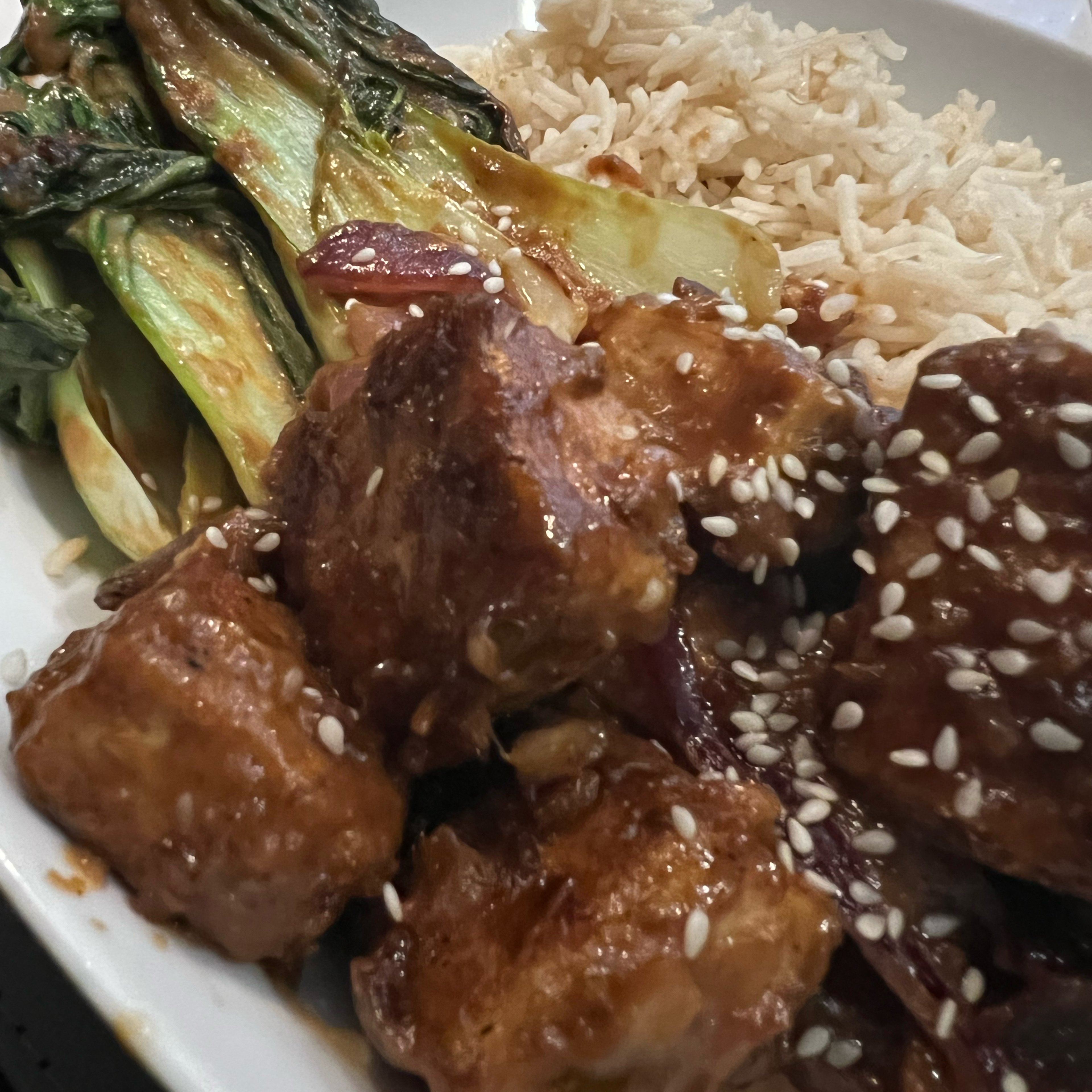 Sticky Sesame Tofu with rice and greens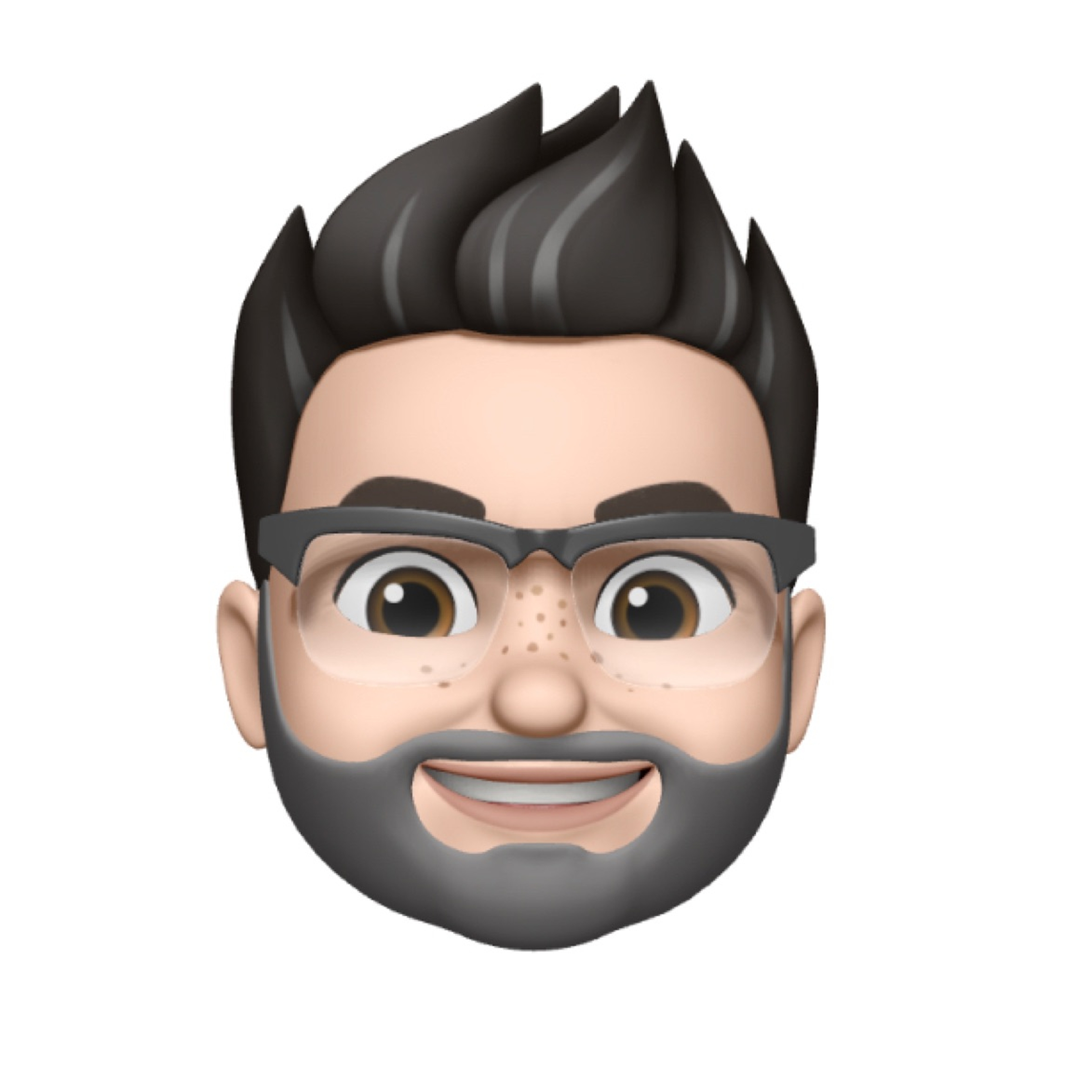 "A quick and delicious meal that you can adapt to suit what you like, or what you have in! The combination of the spices add a real depth of flavour."
Ingredients
Chinese five-spice powder
Utensils
bowl, nonstick pan
Step 1/ 11

Drain as much water as possible from the tofu. Once done, cut the tofu into 2cm (approx) cubes.

Step 2/ 11

2½ tbsp

cornflour

1 tsp

Chinese five-spice powder

In a mixing bowl, add the cornflour and Chinese 5-spice powder and mix together. Once combined, add the tofu cubes and mix well, making sure tofu is evenly coated.

Step 3/ 11

½

red onion

2 cloves

garlic

½

chili

ginger

Peel and roughly chop the onion, mince the garlic cloves and ginger (about a thumb-sized piece is fine) and finely slice the chilli.

Step 4/ 11

Place a non-stick pan (or wok) over a medium heat and add the oil.

Step 5/ 11

Once the oil is hot enough, add the tofu and cook for 2-4 minutes on all sides until the tofu is lightly coloured on all sides and puffs up a little.

Step 6/ 11

Throw the chopped onion, garlic, ginger and chilli into the pan and turn the heat down low and allow the onion to soften, stirring the mix every now and again.

Step 7/ 11

Deglaze the pan with the ponzu (or use light soy sauce) and toss to combine.

Step 8/ 11

2 tbsp

hoisin sauce

1½ tbsp

maple syrup

1½ tbsp

tahini

Add the hoisin sauce, maple syrup and tahini. Stir gently to not break up the tofu too much but to make sure everything is combined, then let the sauce bubble away and thicken for 3-4 minutes, stirring often.

Step 9/ 11

1

bok choy (optional)

200 g

rice (optional)

While that's cooking, prepare your garnishes and rice (if using). I've added bok choi, but you can use any greens you like.

Step 10/ 11

Before serving stir through the sesame seeds, leaving a few to sprinkle on the finished dish.

Step 11/ 11

Serve your rice then top with the sticky tofu and serve with greens. Chop the scallion finely and add them, together with a few sesame seeds, to the dish and enjoy!

Enjoy your meal!
More delicious ideas for you