Spatchcocked turkey with anise and herbs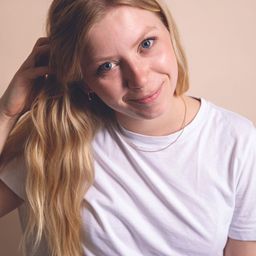 "This is the by far the most easy and fast way to cook your turkey, delivering a stunningly crisp skin and perfectly cooked and juicy meat."
Utensils
frying pan, 2 fine graters, food processor, cutting board, knife, baking sheet, oven, frying pan (small), paper towels, pastry brush, aluminum foil
Take an
easy quiz

and discover more recipes you'll love!
How-To Videos
How to spatchcock a chicken
How to prepare celery root
How to cut an onion
Step 1/ 7

½ tbsp

anise seeds

¼

star anise

½

cloves

7½ g

raw sugar

25 g

salt

3¾ g

rosemary

1¼ g

thyme

¼

orange

frying pan
fine grater
food processor

Add anise seeds to a frying pan, along with star anise and cloves. Toast until fragrant and allow to cool. Zest orange. Add raw sugar, salt, some rosemary and thyme, orange zest, toasted anise seeds, star anise, and clove to a food processor and blend well.

Step 2/ 7

Clean and spatchcock turkey. Rub spatchcocked turkey with the anise-herb mixture and rest in the fridge for approx. 12 hrs., or overnight.

Step 3/ 7

¾

celery

¼

lemon

1¼

carrots

⅛

celery root

½

onions

¾ bulbs

garlic

3¾ g

rosemary

1¼ g

thyme

25 ml

water

Remove greens from celery and roughly chop. Cut lemon into wedges. Peel and roughly dice carrots, celery root, and onions. Halve garlic. Distribute vegetables on a rimmed baking sheet and add remaining rosemary, thyme, and water.

Step 4/ 7

¼

orange

olive oil (for frying)

oven
frying pan (small)
fine grater

Preheat the oven to 230°C/450°F. Heat olive oil in a small frying pan. Zest another orange into the frying pan and let simmer to infuse its flavor.

Step 5/ 7

Rinse anise-herb mixture from turkey and transfer onto the vegetables on the baking sheet. Pat dry and brush with the aromatic orange oil. Transfer baking sheet into the oven and roast for approx. 30 min. at 230°C/450°F.

Step 6/ 7

Reduce heat to 180°F/350°F and roast for approx. 60 min. more, brushing turkey with remaining aromatic orange oil every 15 min. Remove from the oven, cover with aluminum foil, and allow to rest for approx. 30 min. before serving.

Step 7/ 7

Remove aluminum foil and serve turkey with roasted vegetables. Enjoy!

Enjoy your meal!
More delicious ideas for you