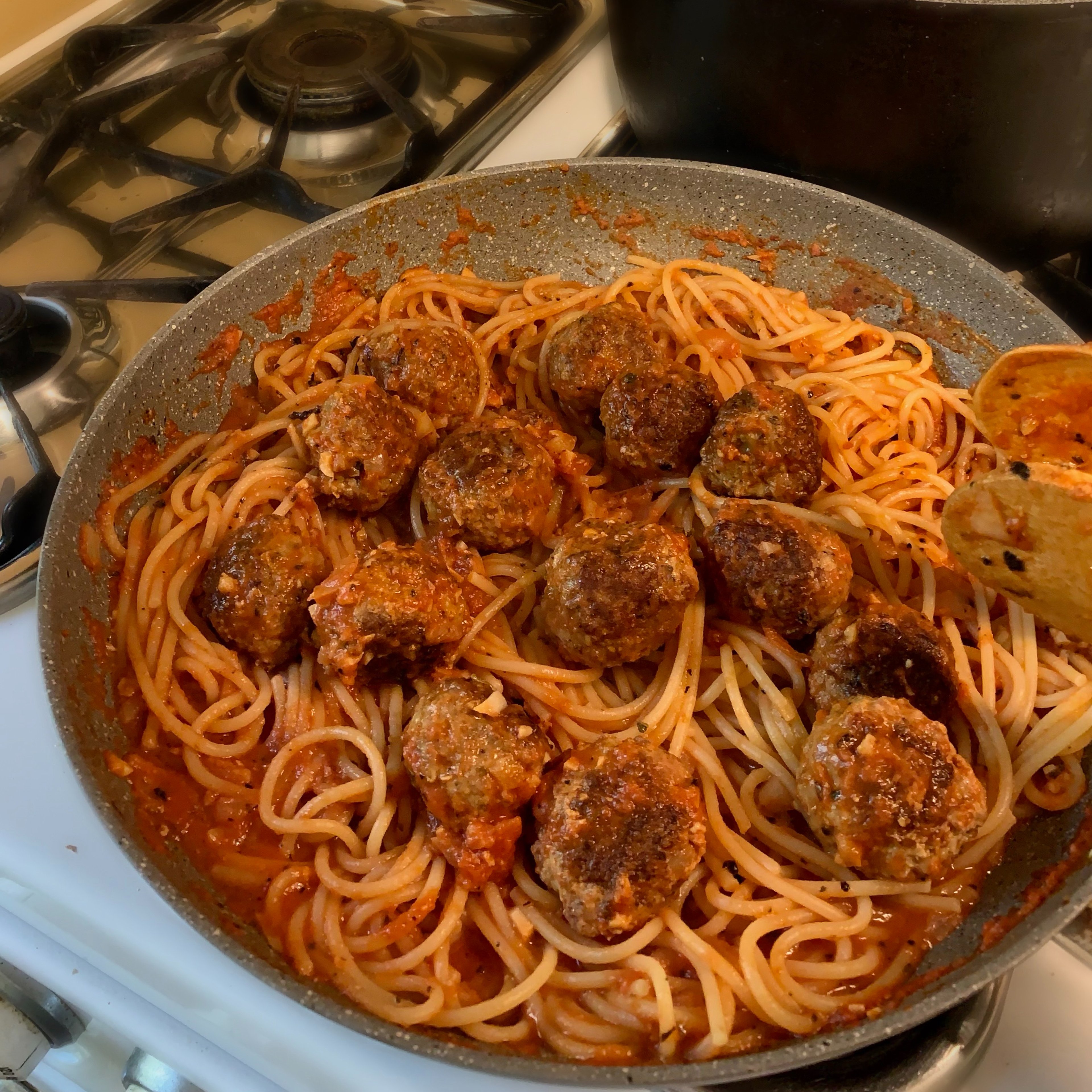 Spaghetti with Meatballs Recipe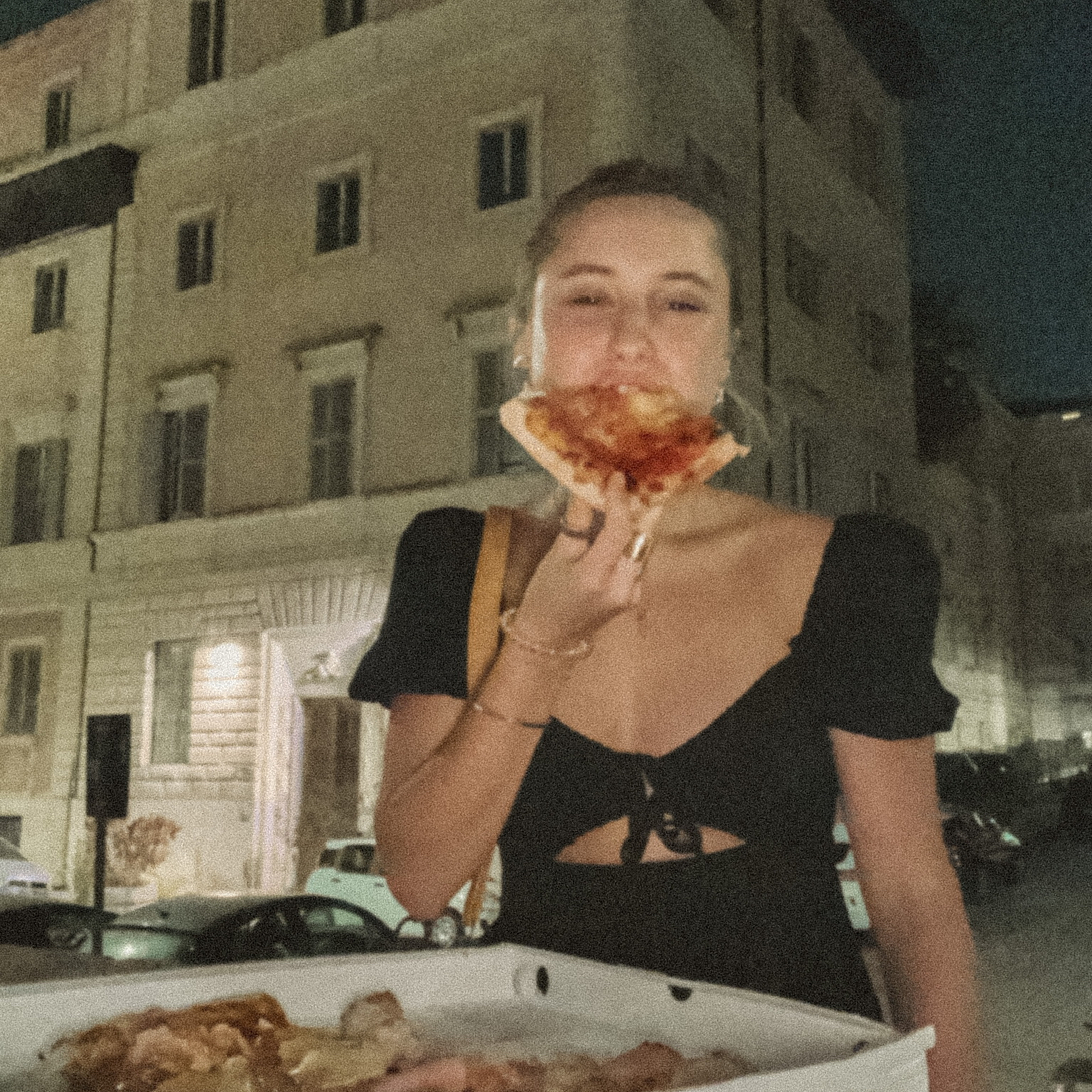 "I was inspired by the movie "Lady and The Tramp". I loved watching it when I was a little girl. All we remember is the cute scene with 2 dogs, the bowl of spaghetti and for sure, I decided to make it. Surprisingly, it comes out so delicious and comforting, sour-sweet marinara sauce and juicy meatballs with crispy edges. Cut to the chase my husband and I had a perfect romantic dinner enjoying this pasta. I can give you a hint, I think it's a great idea for upcoming Valentine Day dinner.❤️"
Step 1/ 6

300 g

ground beef

salt

pepper

1

egg

50 g

grated Parmesan cheese

In a bowl mix ground beef with an egg, Parmesan cheese, finely chopped half an onion, salt, pepper until combined and form 14 balls.

Step 2/ 6

In a large skillet over medium heat splash 3 tbsp of olive oil, add meatballs and cook until golden brown on both sides. Preheat the oven 180 °C. Place meatballs on the oven sheet and roast for 10 min.

Step 3/ 6

200 ml

tomato purée (passata)

dried basil

minced garlic

1

onion

In a large skillet add half of finely chopped onion, 3 cloves of minced garlic and cook until soft and golden. Pour tomato purée and stir everything occasionally. Season with salt, pepper, dried basil and garlic and let it simmer for a bit.

Step 4/ 6

Add meatballs to the tomato sauce and stir. Let the sauce cover all the meatballs.

Step 5/ 6

Cook the spaghetti in salted boiling water according to the instruction on the packaging until al dente, drain and safe a cup of pasta water!!! (that is the key!)

Step 6/ 6

Finally, place cooked spaghetti in the skillet and stir, toss with tomato sauce and meatballs. Do it very carefully in order not to brake the meatballs. If you feel that the liquid is lacking you can add a little bit of pasta water. Sprinkle with freshly grated Parmesan cheese and serve.

Enjoy your meal!
More delicious ideas for you