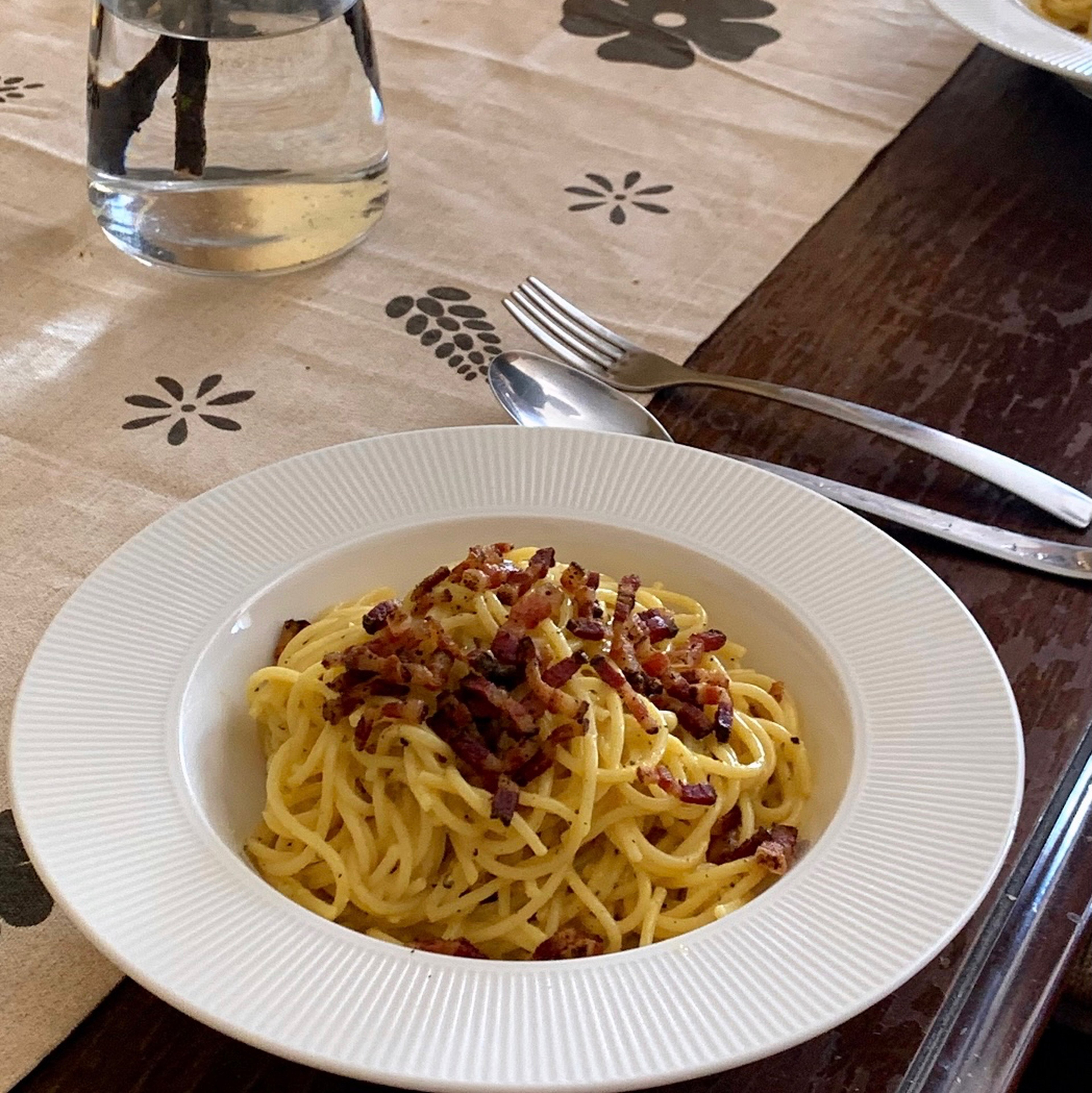 Carbonara Pasta Recipe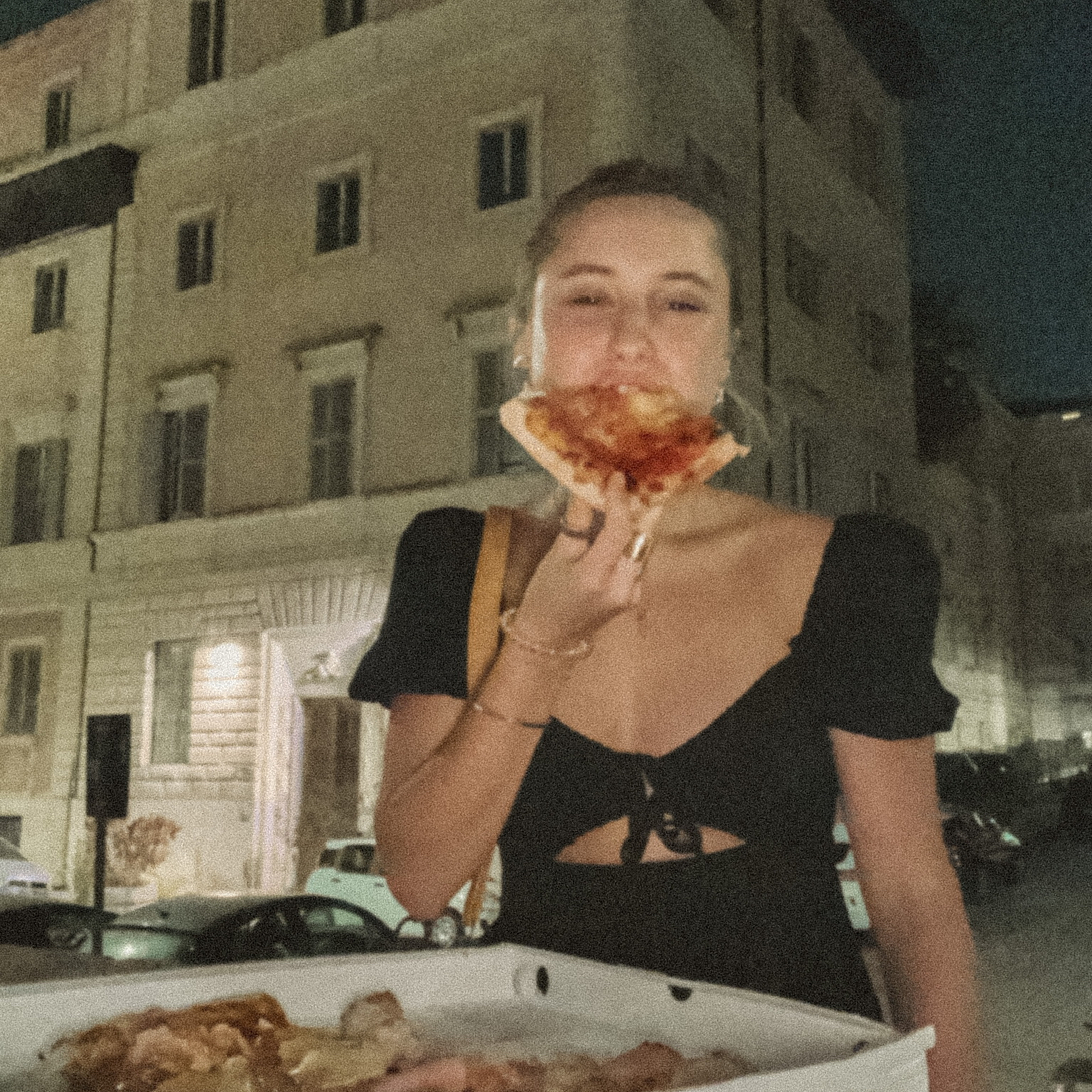 "This Carbonara Pasta is to die for. I've tried it in so many places in Rome, Milan and some small towns in Italy, but something was lacking, the sauce was too liquidy, too salty, pancetta was too fatty. Now I live in Italy and making different variations of pasta became my new passion. And I made my own recipe to satisfy my picky needs. Try to make this one, you will not regret it. All the ingredients you have in the fridge, what are you waiting for?"
Step 1/ 10

Crack mix of peppers with a knife and leave some big pieces for extra spice.

Step 2/ 10

Separate egg whites and yolks and add egg yolks to a bowl with grounded pepper. I'm my case, I used four yolks because they were small. Don't throw away egg whites, safe them for morning omelette.

Step 3/ 10

Take any kind of pancetta and cut it into small chunks and add them to a pan. Fry in sizzling oil until they turn golden and crunchy. Drain pancetta and save remaining fat for pasta.

Step 4/ 10

100 g

shredded Pecorino cheese

Add shredded pecorino cheese to egg yolks and pepper and mix all together.

Step 5/ 10

Add spaghetti into boiling salted water and cook "al dente".

Step 6/ 10

Now the most important part! Save some pasta water and take off the heat the skillet where you gonna mix pasta with the sauce.

Step 7/ 10

Add two tbsp of the remaining fat from pancetta to pasta and mix.

Step 8/ 10

Pour cheese-yolks-pepper mixture into the pan with spaghetti.

Step 9/ 10

Now roll up your sleeves and be ready for some whisky business. Take the tongs and mix vigorously pasta, let the yolk sauce cover all spaghetti. Don't forget to add some pasta water because right off the bat the consistency is gonna be thick.

Step 10/ 10

Add pancetta to spaghetti and carefully mix all together.

Enjoy your meal!
More delicious ideas for you