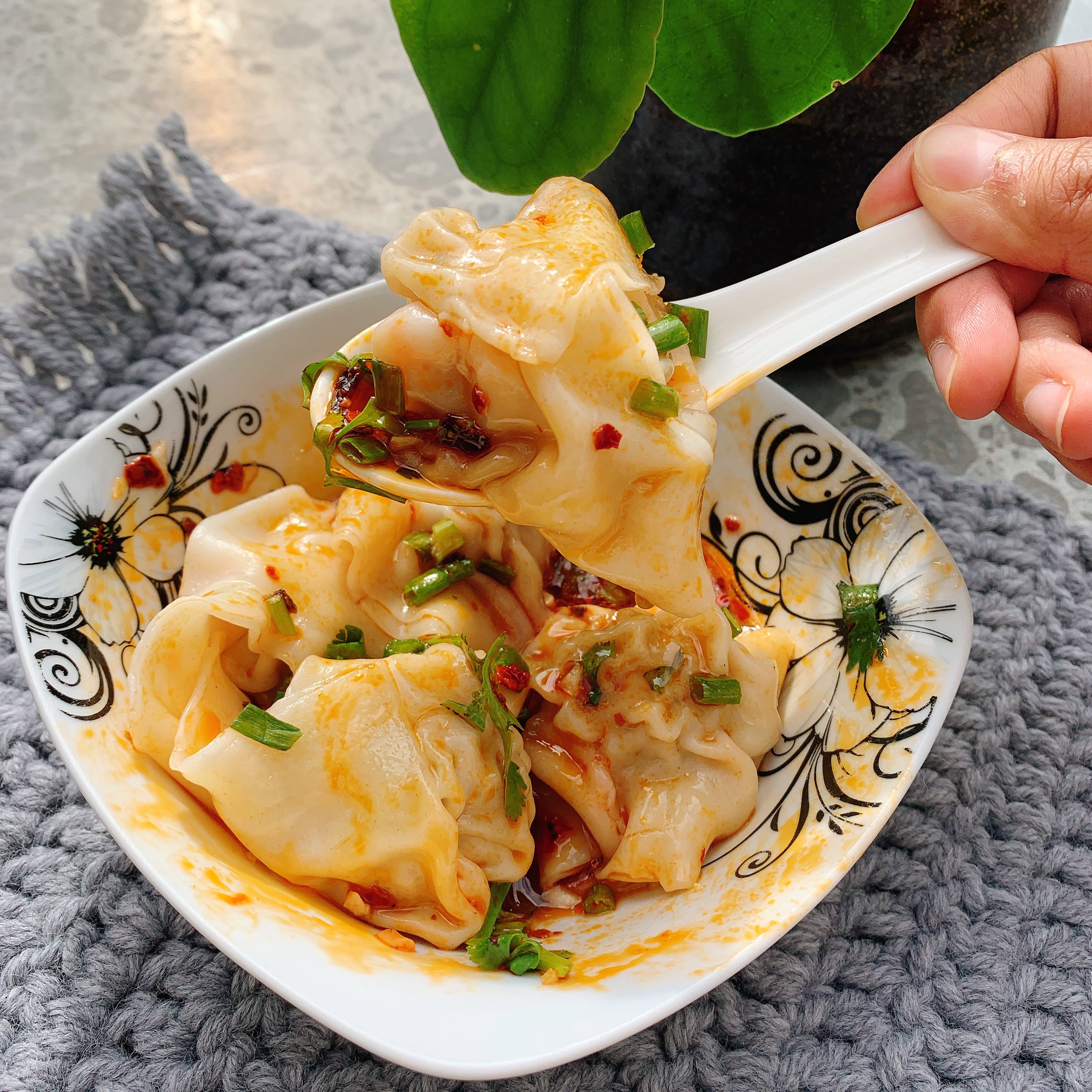 Sichuan-style spicy wontons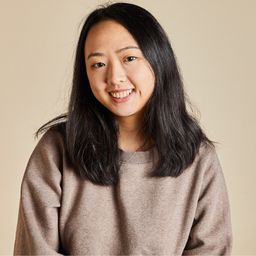 "Fiery and numbing Sichuan spicy wontons (Hong You Chao Shou) are just addictive. If you are not a big fan of spicy food, tune down the chili oil or add some beef stock soup. I recommend chili oil with crisp (e.g. Lao Gan Ma), or even better, homemade. This recipe makes approx. 50 pieces of wonton, which can be frozen and last up to 1 month. The amount of chili sauce is measured for each bowl."
Utensils
cutting board, knife, bowl (large), chopsticks, pot, resealable freezer bag
Take an
easy quiz

and discover more recipes you'll love!
Step 1/ 5

16 g

wonton wrappers

⅛

scallions

⅛ tbsp

ginger

Cut scallion into fine rings. Mince ginger. Let frozen wonton wrapper set in room temperature.

Step 2/ 5

20 g

ground pork

⅛

egg

⅛

soy sauce

⅛ tbsp

oyster sauce

⅛ tbsp

Shaoxing wine

⅛ tbsp

toasted sesame oil

⅛ tsp

white pepper

⅛ tsp

sugar

⅛ tsp

salt

Add ground pork to a large mixing bowl with minced ginger and scallion. Add soy sauce, Shaoxing wine, oyster sauce, toasted sesame oil, white pepper powder, sugar, and salt. Mix with a pair of chopsticks or a fork until a sticky paste forms.

Step 3/ 5

To make the wonton, set aside a small plate of water. Scoop approx. 1 tsp of pork filling to the wrapper, brush the edges with some water, and fold in half to rectangle, press along the edges to seal. Moist one corner of the fold line, overlap with the other corner, and press to seal (see video). Repeat this process with remaining wrappers and filling.

Step 4/ 5

pot
resealable freezer bag

To enjoy now, cook wonton s in boiling water over medium-high heat. Once the water is boiling again, add some cold water. Repeat this process one more time. When the wontons are floating and the wrappers are almost translucent, they're done. Store the rest in freezer for up to 1 month.

Step 5/ 5

⅛ tsp

chili oil

⅛ clove

garlic

⅛ tsp

dark rice vinegar

⅛

soy sauce

⅛ tsp

toasted sesame oil

⅛ tsp

Sichuan pepper powder

⅛ tsp

brown sugar

salt

scallion (for garnish)

cilantro (for garnish)

In the meantime, mince garlic. In a serving bowl, add chili oil (with crunchy chili), ground Sichuan pepper, dark rice vinegar, toasted sesame oil, soy sauce, brown sugar, and garlic. Season with salt to taste (The amount of sauce is measured for one bowl). Garnish with scallions and cilantro, or chopped peanuts if desired. Enjoy!

Enjoy your meal!
More delicious ideas for you