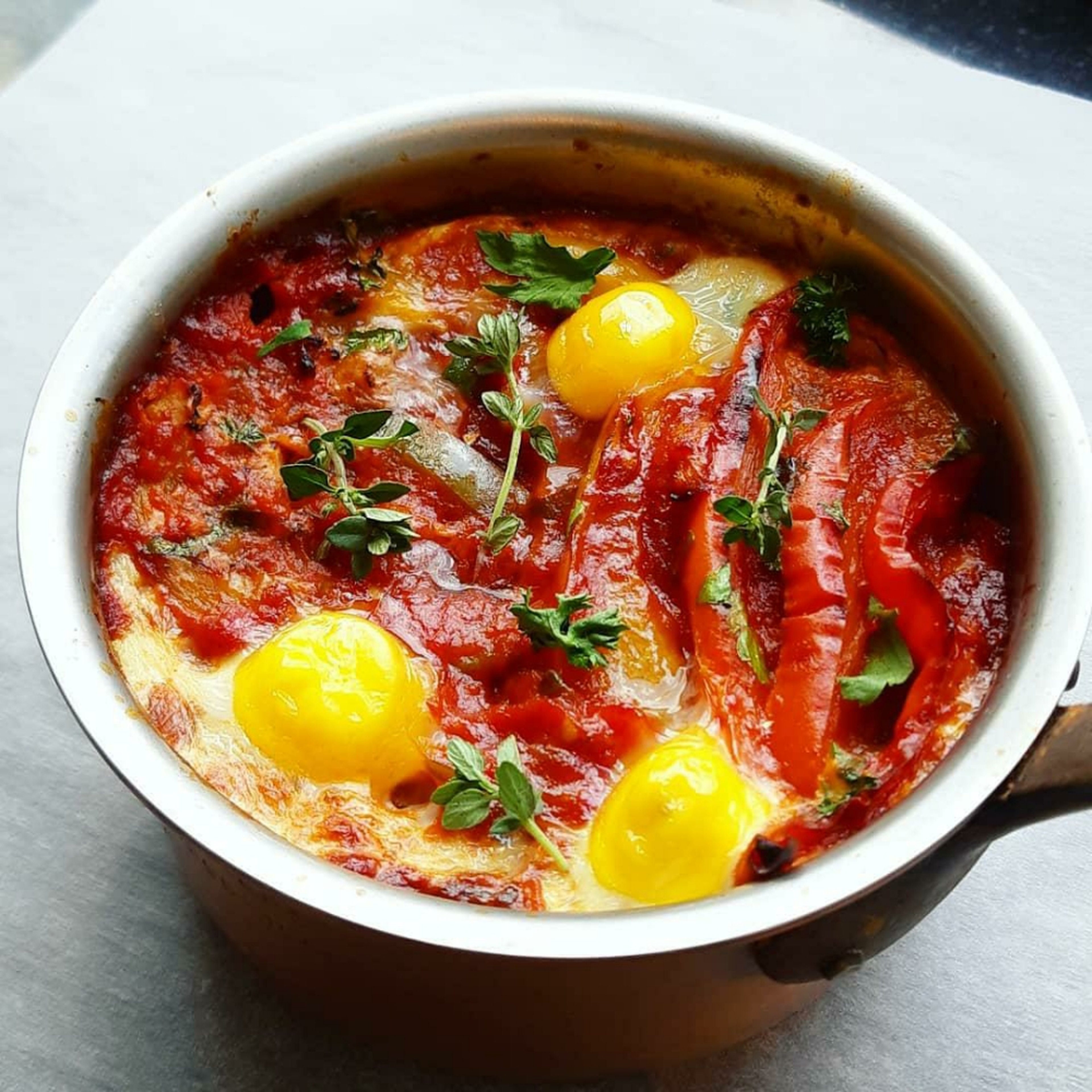 Shakshuka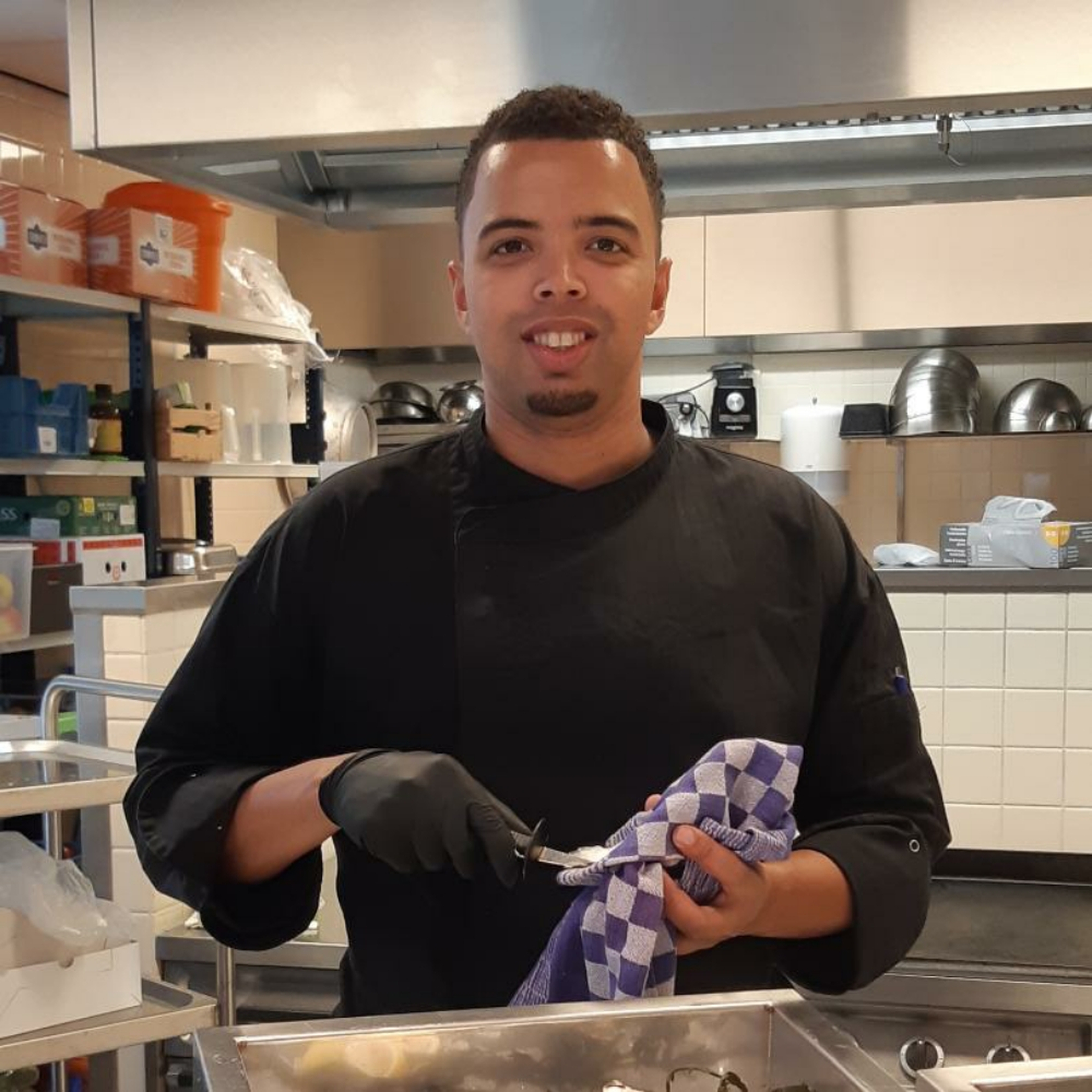 "You can eat this healthy meal for breakfast, brunch, but for also for lunch! If you're not gluten or dairy-free, Feta cheese on top is really delicious and you can also serve it with bread or pita."
Step 1/ 13

Slice the onions and the bell peppers into wide strips.

Step 2/ 13

2

tomatoes

4

cherry tomatoes

Chop all the ripe tomatoes in pieces and the cherry tomatoes in half.

Step 3/ 13

2½ leaves

thyme

15 g

parsley

10 g

cilantro

Chop the leaves of the thyme and chop half of the coriander and parsley ( You can keep some of the chopped cilantro and parsley behind for garnish)

Step 4/ 13

Roast the cumin seeds in a large frying pan for 2-3 minutes over high heat.

Step 5/ 13

½ tsp

garlic paste

1 tbsp

tomato paste

50 ml

olive oil

½ pinch

cayenne pepper

Add the olive oil, tomato paste, garlic paste, onions and some cayenne pepper fry for 4-5 minutes.

Step 6/ 13

Put the bell pepper, and spices (parsley, coriander, thyme and bay leaf) in the pan and fry for 5-10 minutes on high heat until the vegetables are nicely colored.

Step 7/ 13

Add the tomatoes, saffron (first put the saffron in a separate glass of warm water to make the mixing easier and then add it.

Step 8/ 13

And optional add some Harissa.

Step 9/ 13

Reduce the heat and let the vegetables simmer for 20 minutes. If it is necessary add some water so that the mixture has the consistency of pasta sauce.

Step 10/ 13

Remove the bay leaves from the sauce.

Step 11/ 13

Crack the eggs with a knife in to the sauce.

Step 12/ 13

Leave them on very low heat for 10-15 minutes ( simmer ) until the eggs are just done.

Step 13/ 13

Sprinkle the dish with the left over Coriander and Parsley.

Enjoy your meal!
More delicious ideas for you