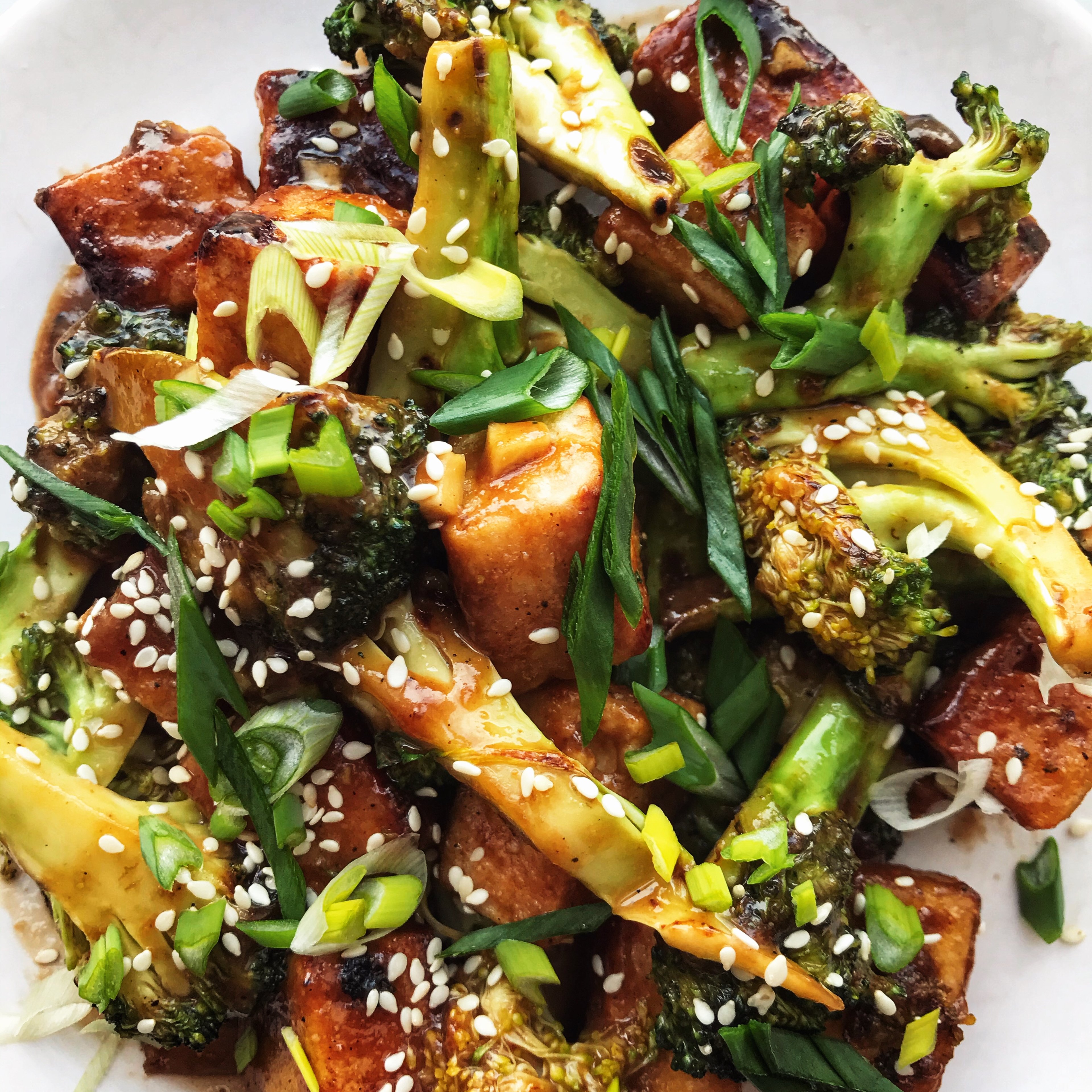 Sesame tofu with broccoli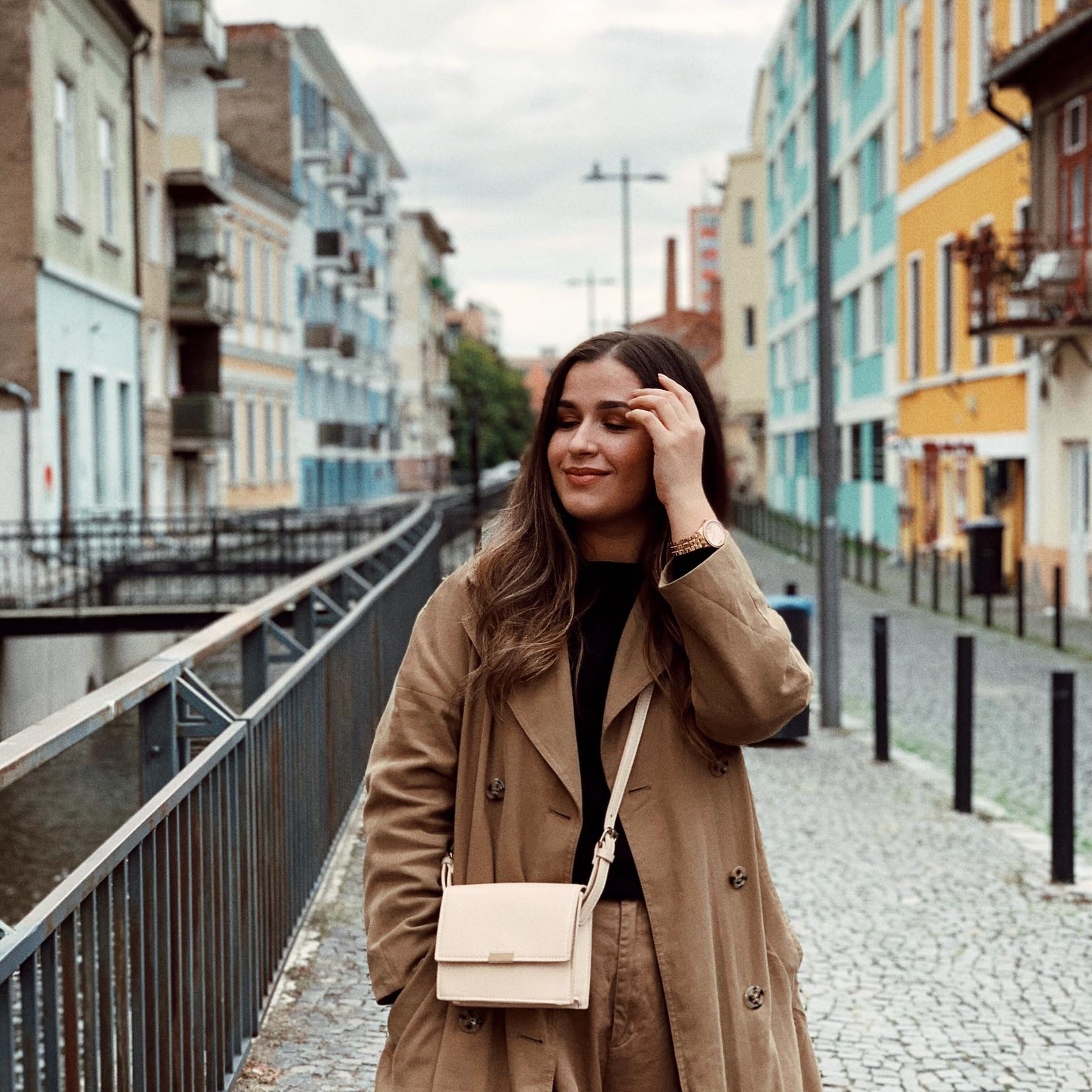 Utensils
kitchen towel, knife, grater, bowl, whisk, nonstick pan
Step 1/ 5

1 head

broccoli

14 oz

firm tofu

Prepare your broccoli by cutting the head in 1 inch florets. Make sure they are equal so they need the same cooking time. Prepare the tofu by patting it dry with a kitchen towel or a paper towel. Try to dry it as much as possible. Cut the tofu in 1 inch cubes and lay it on a tray and pat it dry again.

Step 2/ 5

2 cloves

garlic

¼ cup

soy sauce

2 tbsp

tahini

2 tbsp

maple syrup

2 tbsp

rice vinegar

1 tbsp

sesame oil

1½ tsp

starch

1 tsp

ginger

Sauce time! Grate or chop your ginger and garlic in a bowl. Add the soy sauce, tahini, maple syrup, rice vinegar, sesame oil and cornstarch and mix it well.

Step 3/ 5

Stir-fry your broccoli. In a non sticking pan add a tablespoon of oil, broccoli florets and sprinkle some salt and pepper on top. Cook for 5-7 minutes or until tender. While the broccoli is cooking, coat your tofu cubes in cornstarch until they are entirely covered. This will give them a crispy texture.

Step 4/ 5

After 5-7 minutes, transfer the broccoli on a plate and add oil in your pan. We want the tofu to fry, so the amount of oil depends on how large your pan is. The best thing to do is to put enough oil to cover the bottom of the pan. When the oil is hot, add tour cornstarch tofu cubes and fry them on each side until they are golden and crispy. Transfer your tofu on a plate and clean your pain from excess oil.

Step 5/ 5

Turn on the heat at medium low, add the sauce, let it bubble for 30 seconds then add stir fried broccoli and crispy tofu and coat them in the sauce. Give them another 30 seconds until the sauce thickens a little bit. Sprinkle some sesame seeds and chopped scallions on top, get a bowl of rice next to it and enjoy!

Enjoy your meal!
More delicious ideas for you