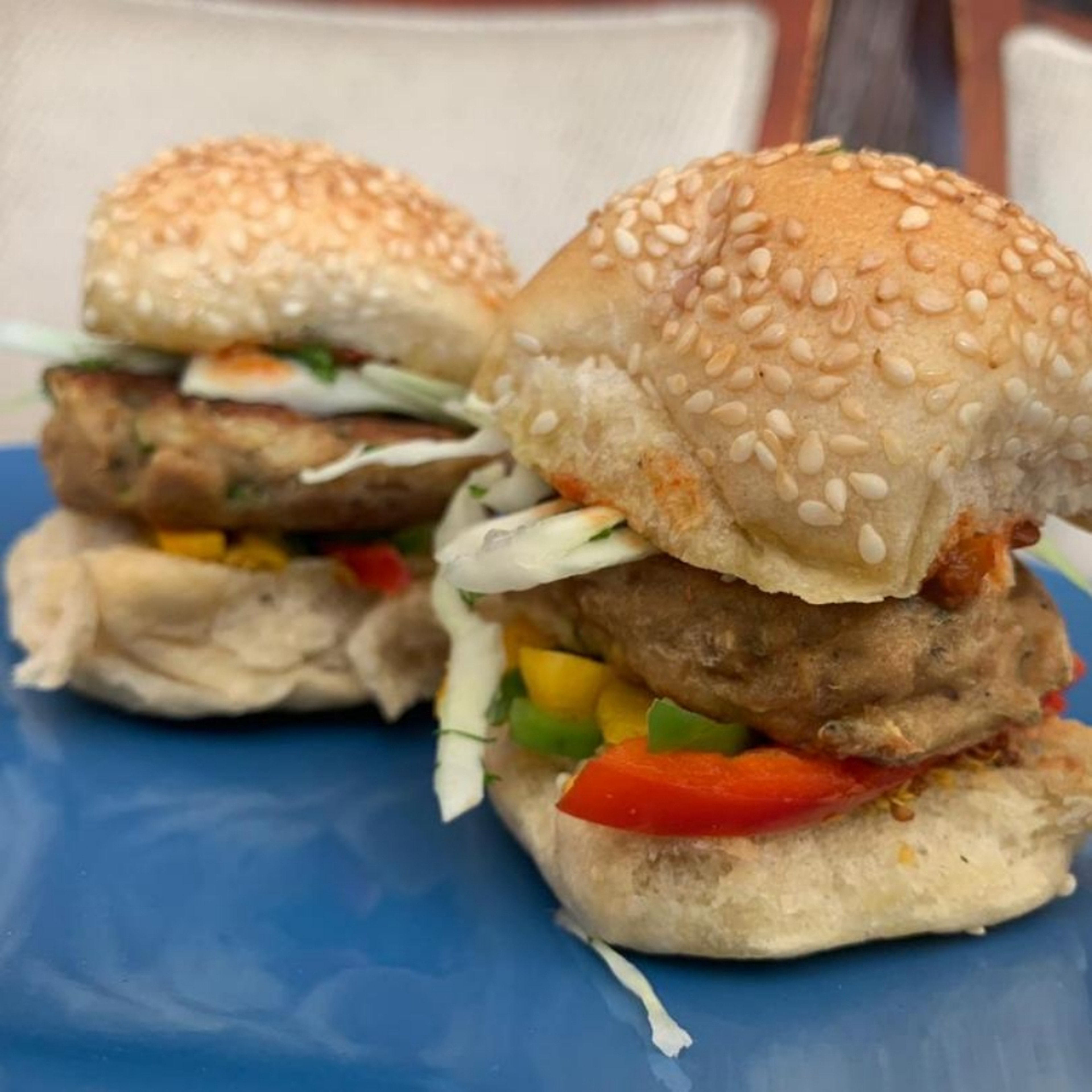 Scuzzy's Tuna Sliders
"Woke up not knowing what i was going to have for breakfast. Saw some tuna in the cupboard and left over milk buns i made the previous day and became creative. What was most surprising was just how filling this was for my sister, brother and myself."
Ingredients
mustard seed (for serving)
butter (soft, for coating)
Utensils
spatula, knife (for serving)
Step 1/ 5

2

eggs

200 g

canned tuna (drained)

2 tbsp

flour (for thickening)

1 stalk

Spring onion

Mix tuna with optional seasoning of your choice in order to create the patty ensure these are well combined. leave to rest.

Step 2/ 5

2

bell peppers

mustard seed (for serving)

1⅓ tsp

honey

2 tsp

sweet paprika powder

add 1/4 cup of water, with honey and paprika and black pepper to and bring to boil. switch off mixture after then add peppers and leave to rest for about 20 min

Step 3/ 5

6

milk buns

4½ tbsp

butter (soft, for coating)

Brush butter unto milk buns and toast on a griddle for some colour and crunch.

Step 4/ 5

Mould and form patties and in a medium pan fry tuna patties in 2 Tablespoon of olive oil 6 mins on each side or until golden brown.

Step 5/ 5

assemble bun by applying mustard on the base and layering with pickled bell peppers and tuna patty atop. along with sliced cabbage for a bright crunch and bite.

Enjoy your meal!
More delicious ideas for you