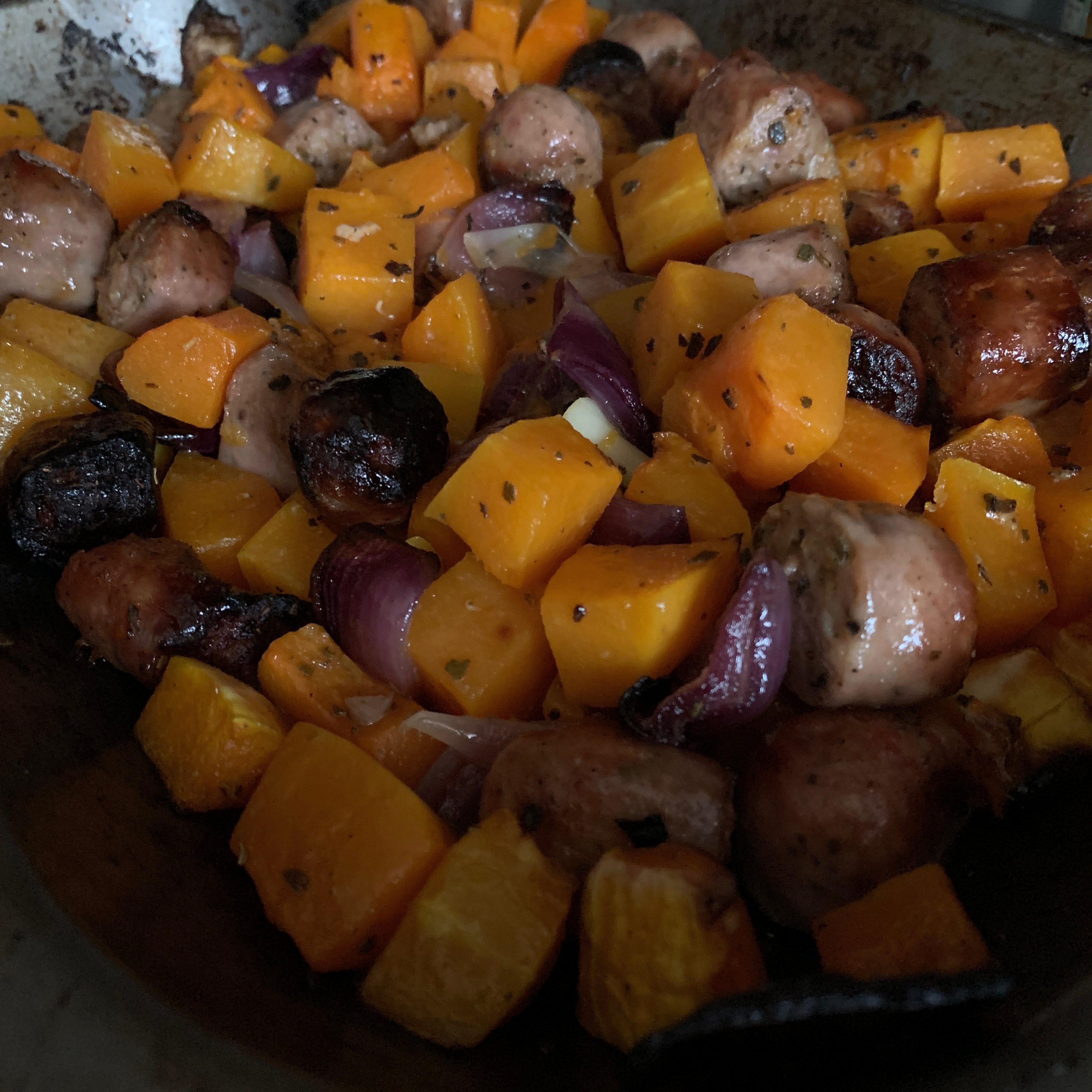 Sausages with Butternut Squash, Onion & Sage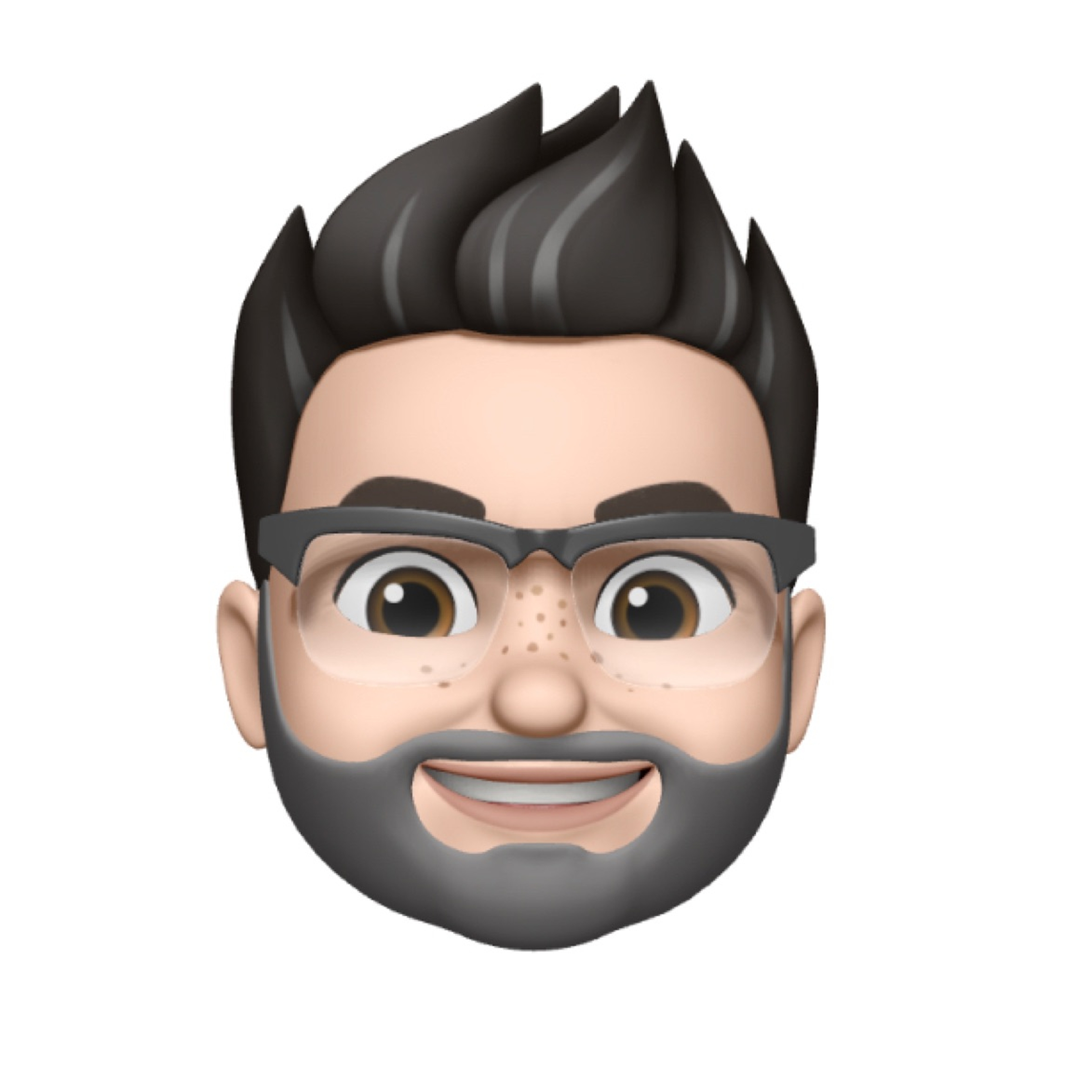 "Feel free to substitute the sausages for vegetarian or flavoured (pork and apple work very well)."
Utensils
knife, vegetable peeler, spoon, oven, roasting pan, frying pan, slotted spoon
Step 1/ 10

knife
vegetable peeler
spoon

Prepare the squash by halving it from top to bottom along the middle with a sharp knife. Hold it steady with one hand and remove the skin with a vegetable peeler, before scooping out the seeds with a spoon.

Step 2/ 10

Peel the onions and cut them into quarters, separating the segments.

Step 3/ 10

Chop half the sage leaves into pieces and set aside the rest for later.

Step 4/ 10

Preheat the oven to Gas Mark 7 / 220 C / 200 Fan.

Step 5/ 10

Scatter the squash, onion wedges and chopped sage in a large non-stick roasting pan that is big enough to take them in a single layer.

Step 6/ 10

Drizzle over 2 tablespoons of the oil and toss everything to coat it in the oil. You can use a flavoured oil if you wish.

Step 7/ 10

Cut the sausages into bite-size chunks and tuck them in amongst the vegetables, then brush them with the remaining oil.

Step 8/ 10

Roast for 20 minutes, then give everything a quick stir and roast for a further 10-15 minutes, or until the sausages are brown and the vegetables are turning golden at the edges.

Step 9/ 10

Meanwhile, heat a little oil in a small frying pan (enough to just cover the bottom of it). When the oil is hot, drop in the remaining dry sage leaves and fry for a few seconds until just crisp. Remove with a slotted spoon and drain on kitchen paper.

Step 10/ 10

Scatter the fried sage leaves over the roasted sausages and vegetables. Serve with green vegetables of your choice.

Enjoy your meal!
More delicious ideas for you