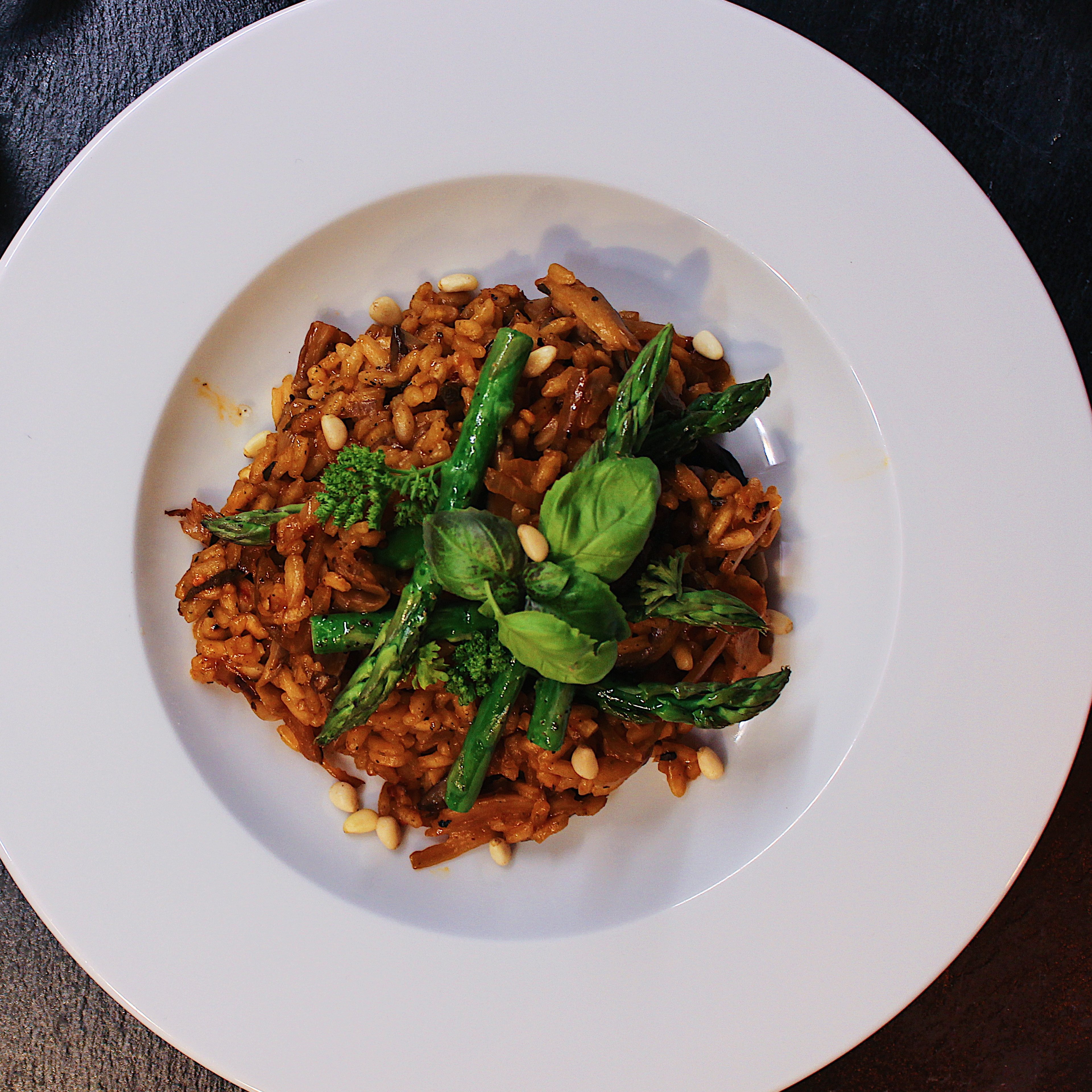 One person oven asparagus & mushroom risotto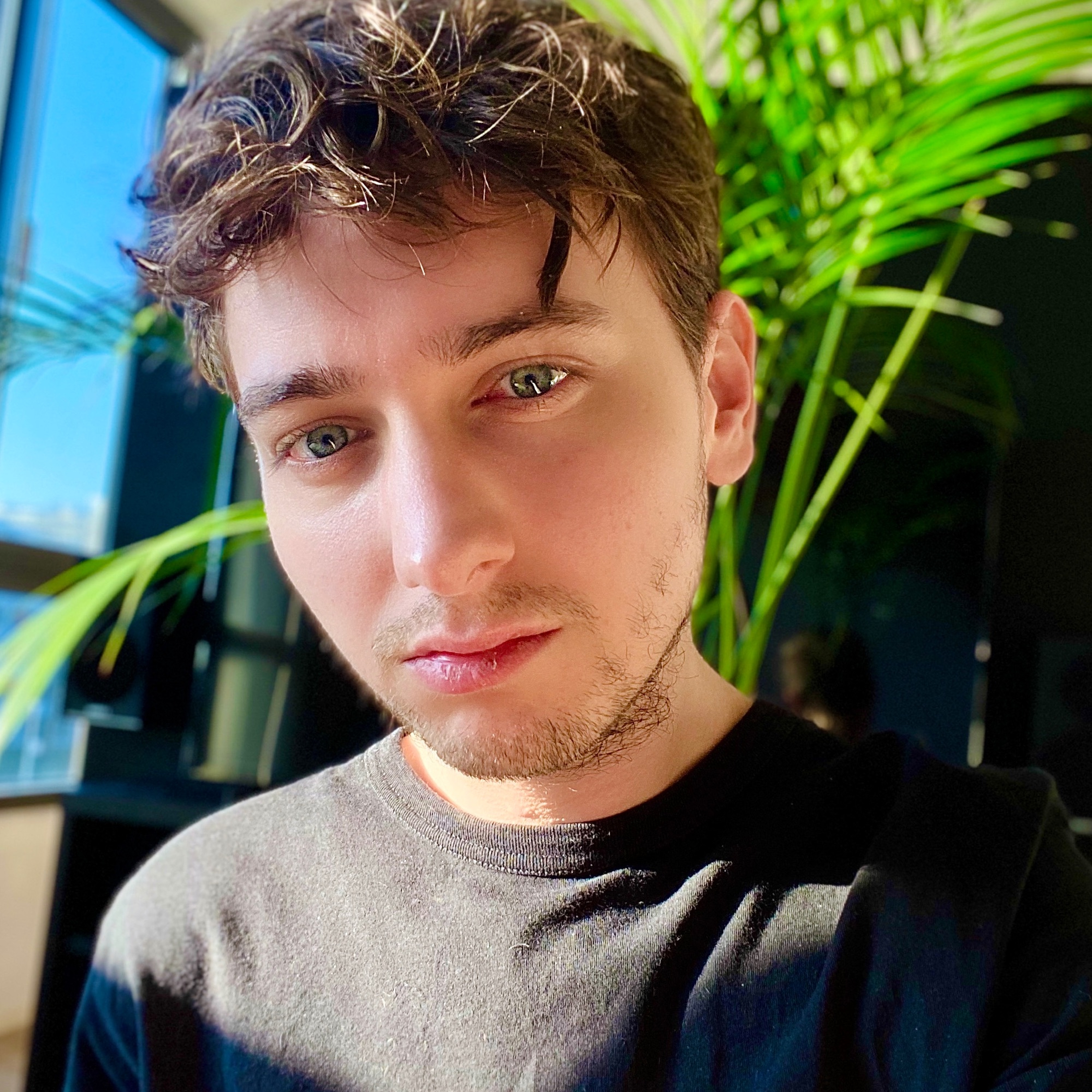 "I love to make risotto for friends. It's a real crowd pleaser. But I don't like the amount of constant stirring and not being able to be social with your guests. This risotto steams ready in the oven, it's just as creamy and delicious. The recipe is vegan, but you could add Parmesan if you like. The tomato puree adds an even more depth in flavor. The chili flakes are optional if you don't like spicy food. Enjoy!"
Ingredients
(Vegan) parmesan (optional)
Utensils
oven, cast iron pan
Step 1/ 14

Pre-heat oven to 180ºC

Step 2/ 14

Dice shallot, garlic, slice oyster mushrooms

Step 3/ 14

Roll up the sage leaves and cut in rings

Step 4/ 14

Add olive oil to a cast iron pan or oven proof pan*, heat for 1 minute. *you can use a regular pan, but you need to transfer it to an oven dish later on.

Step 5/ 14

Saute shallot for 2 minutes

Step 6/ 14

Add mushrooms and saute for another 3 minutes

Step 7/ 14

6

garlic

1 tsp

chili flakes

Add garlic and chili flakes, saute for 2 minutes

Step 8/ 14

4

sage leaves

2 tsp

thyme

2 tsp

dried oregano

Add herbs, sauté for 1 minute

Step 9/ 14

Add risotto and stir. Leave for 1 minute to roast the risotto slightly

Step 10/ 14

100 ml

white wine

4 tsp

tomato purée (passata)

Add tomato puree and deglaze with white wine and wait 2-3 minutes till the wine has reduced

Step 11/ 14

Add broth and stir. Transfer to oven for 25 minutes and cover with a lid.*

Step 12/ 14

Meanwhile trim the wood-part of the asparagus tips. Transfer to an oven dish. Sprinkle with 1 tsp of olive oil, salt and pepper. After 15 minutes passed when the risotto was in the oven transfer with to the oven as well.

Step 13/ 14

After (in total) 25 minutes, get risotto and asparagus out of the oven. Rest for a couple of minutes

Step 14/ 14

Serve risotto with basil, parsley, pine nuts, (vegan) parmesan*

Enjoy your meal!
More delicious ideas for you