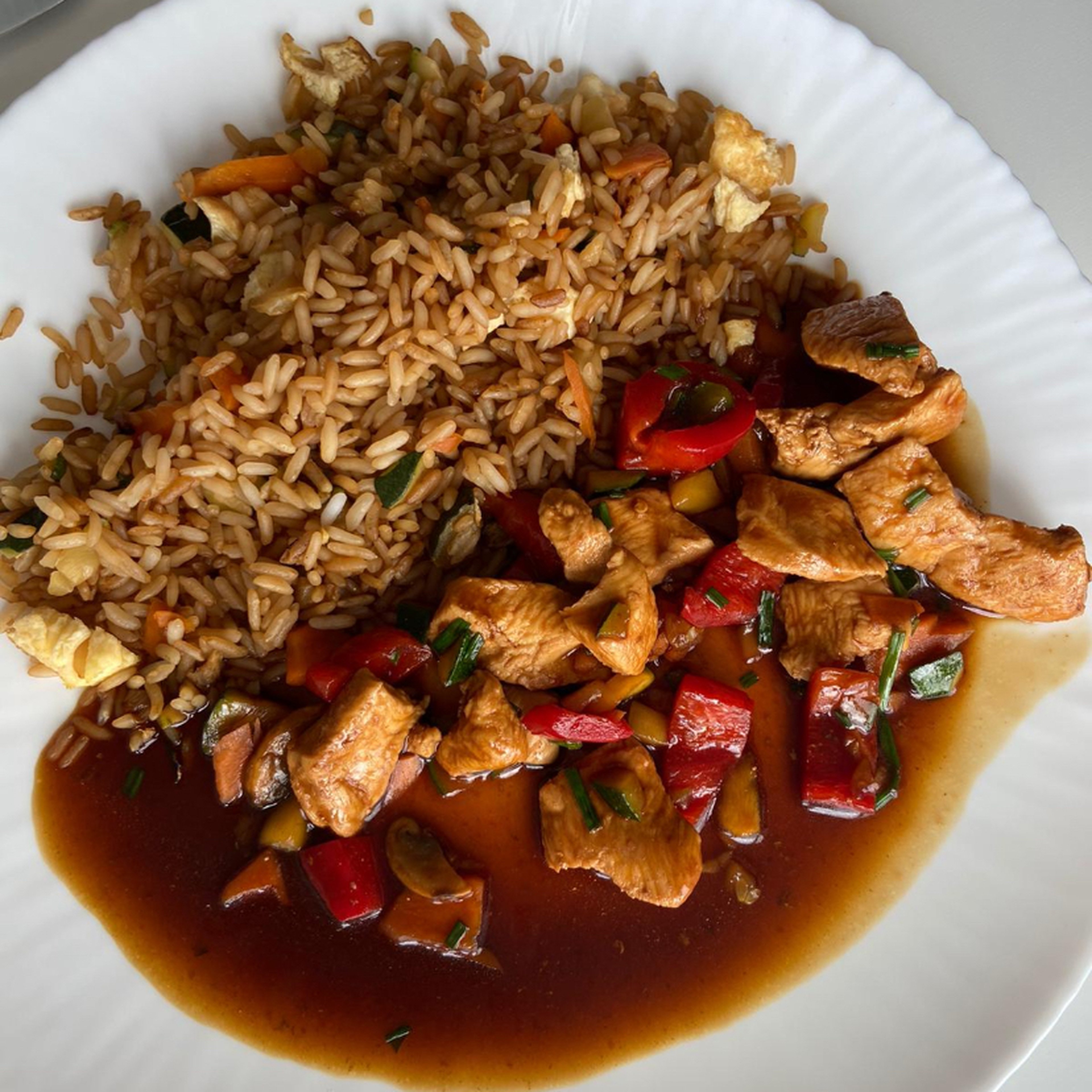 Rodrigo's chicken stir fry
"A really good meal you can also add some yakimeshi by the side"
Step 1/ 6

Trim chicken thighs of excess fat and cut into bite-sized pieces. Cut the vegetables into even-sized pieces (about the same size as the chicken pieces).

Step 2/ 6

Combine all of the ingredients for the sauce in a bowl.

Step 3/ 6

In a large pan (or wok), on med/high heat, heat 1 Tbsp oil. Once oil is hot, add chicken in a single layer. Cook chicken until browned, mixing as needed. Once cooked, remove chicken from pan and set aside.

Step 4/ 6

Add the remaining oil and the butter to skillet with the broccoli, zucchini, mushrooms, red peppers, onion, and carrots. Cook until vegetables are crisp tender, mixing frequently.

Step 5/ 6

Add chicken back to the pan. Add the garlic and ginger and cook 1 minute, stirring frequently.

Step 6/ 6

pour the sauce into the pan and bring to a boil. Turn down heat and let stir fry simmer until the sauce thickens and is well incorporated with the remaining ingredients

Enjoy your meal!
More delicious ideas for you