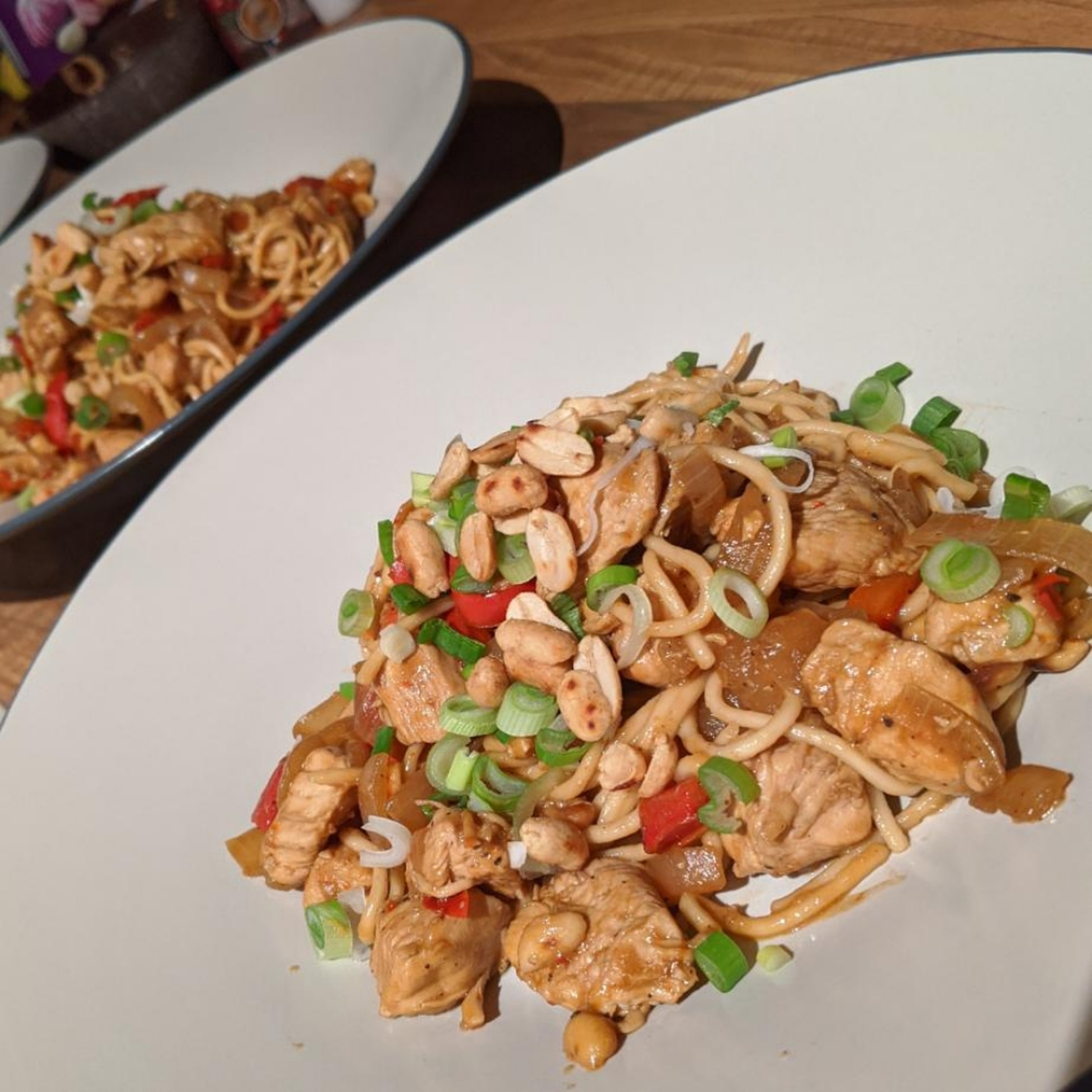 Chicken Chow Mein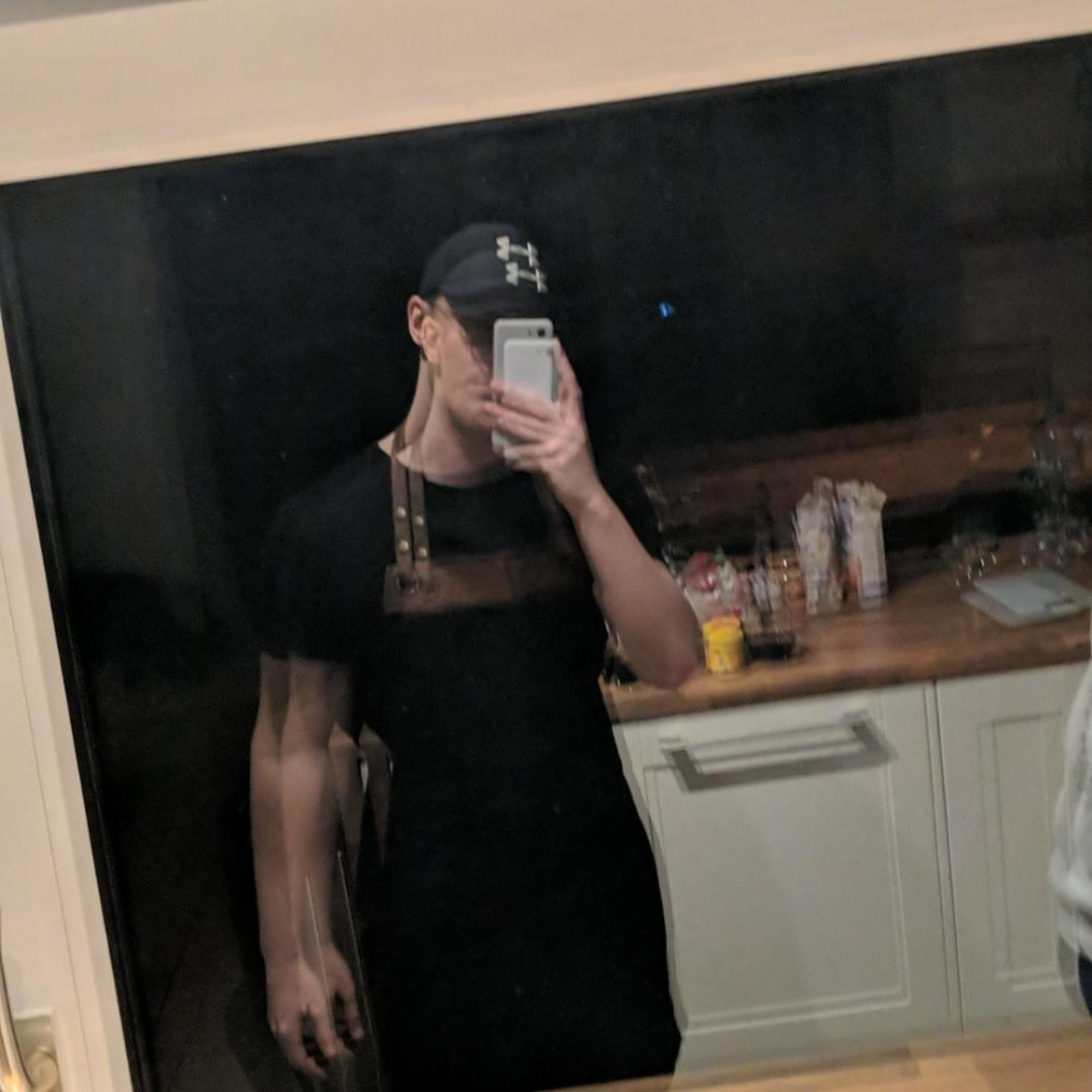 "My favourite week-night dinner! This dish is easy and quick to make, healthy and can be adjusted to whatever you have in the fridge!"
Ingredients
spring onion (for garnish)
Step 1/ 8

Cut 300g chicken breast into 1 inch cubes. Put into a bowl for marinading in the next step.

Step 2/ 8

2 tbsp

fish sauce

3 tbsp

oyster sauce

1 tsp

sesame oil

4 tbsp

soy sauce

In a seperate bowl, combine 4 tbsp soy sauce, 3 tbsp oyster sauce, 2 tbsp fish sauce, 1 tsp sesame oil and a pinch of pepper. Mix until combined. Set half of the marinade aside. Pour the other half over the chicken, mix thouroughly until every piece of chicken is well covered and can marinade. Let marinade for at least 15 min.

Step 3/ 8

1

onion

1

bell pepper

50 g

snap peas

50 g

edamame beans

1

spring onion (for garnish)

2 cloves

garlic

5 g

ginger

While the chicken is marinading, prepare all vegetables. Cut onion and bell pepper into thin stripes. Cut 50g snap peas into thirds. Finely slice spring onion for garnish. Prepare 50g edamame (if you're using frozen edamame, heat them up in a microwave in 15 sec intervals). Finely mince 2 garlic cloves and ginger.

Step 4/ 8

Cook egg noodles according to package instructions. (cook noodles in boiling water for approx. 5 min.) Strain once ready and set aside.

Step 5/ 8

Heat up oil in a wok over high heat until hot. Add onions and fry for approx. 3 min until see through and lightly browned. Add in bell pepper and fry for approx 5 min. Frequently stir. Push onions and bell pepper aside and fry off garlic and ginger until golden brown. Stir together.

Step 6/ 8

50 g

peanuts

salt & pepper

Push vegetables aside again and add some oil. Once the oil is hot, add in the marinated chicken and let fry for 2 min. Then mix through, let cook for approx 5 min. and stir occasionally. Then add in 50g snap peas and cook for approx 3 min. Add in 50g edamame and 50g peanuts. Add salt & pepper to taste.

Step 7/ 8

Push the veggies and chicken to the side of the wok. Add in the other half of the marinade that you set aside in step 2 next to the veggies and chicken and let it come to a boil. Once boiling, immediately add egg noodles on top of the sauce. Mix the sauce into the noodles and then combine everything, making sure that the sauce is spread evenly and everything is coated lightly.

Step 8/ 8

50 g

peanuts (for garnish)

Serve in a bowl. Garnish with springs onions and peanuts. Enjoy!

Enjoy your meal!
More delicious ideas for you