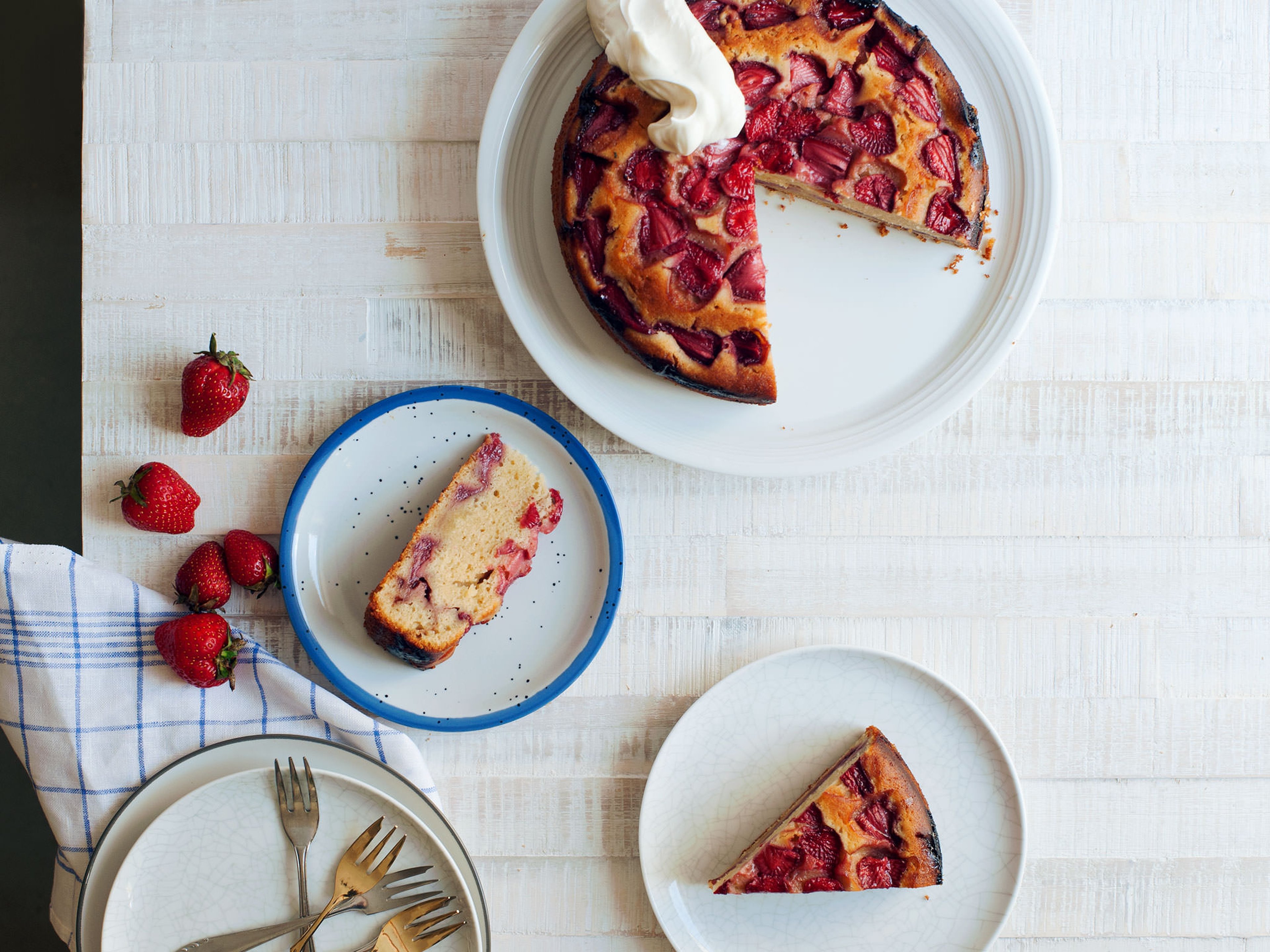 Roasted strawberry cake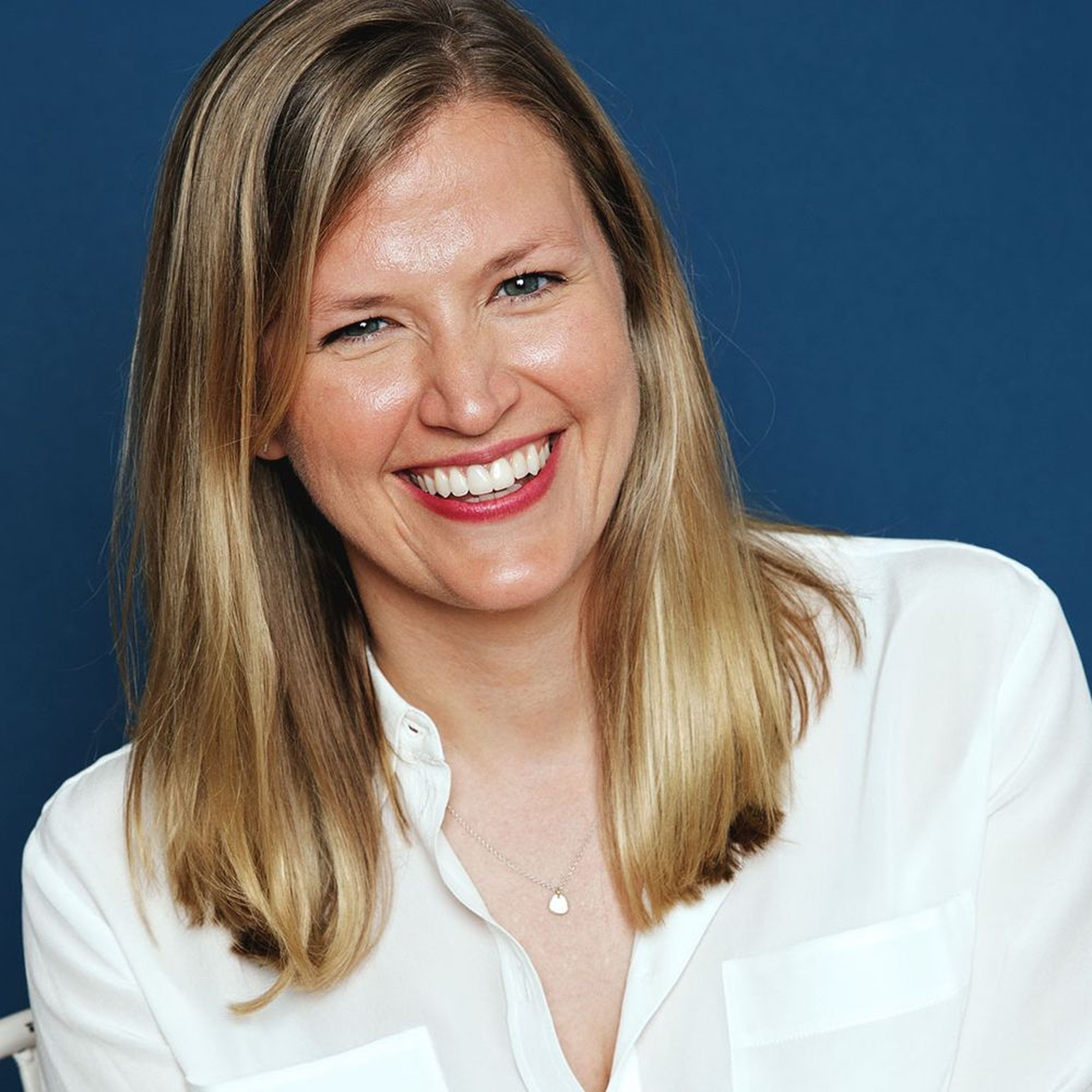 Ingredients
balsamic vinegar (divided)
Utensils
rimmed baking sheet, mixing bowl, oven, parchment paper, cutting board, knife, small bowl, whisk, springform pan (20-cm/8-inch)
How to prepare berries
Homemade vanilla extract
How to test a cake for doneness
Step 1/ 7

83⅓ g

strawberries to halve

41⅔ g

strawberries for serving

rimmed baking sheet
mixing bowl
oven
parchment paper
cutting board
knife

Preheat oven to 190°C/375°F. Line baking sheet with parchment paper. Hull and halve a part of the strawberries and place in a large bowl. Slice remaining strawberries and set aside in a separate bowl.

Step 2/ 7

⅔ tbsp

honey

½ tbsp

olive oil

⅛ tsp

salt

Whisk together honey, olive oil, and some of the salt. Pour over strawberries and mix to coat.

Step 3/ 7

Transfer strawberries to baking sheet and arrange in a single layer. Roast strawberries for approx. 30 - 40 minutes at 190°C/375°F, or until juices thicken. Transfer berries back to mixing bowl, add some of the balsamic vinegar, and toss to coat. Set aside.

Step 4/ 7

33⅓ g

sugar

30 ml

olive oil

⅛ tsp

vanilla extract

⅓ tbsp

balsamic vinegar

½

eggs

Mix together sugar, olive oil, vanilla, and remaining balsamic vinegar. Beat in the eggs well.

Step 5/ 7

36⅔ g

all-purpose flour

¼ tsp

baking powder

⅛ tsp

salt

30 g

Greek yogurt

In a separate bowl, whisk together flour, baking powder, and remaining salt. Gently fold half of dry ingredients into wet ingredients. Add yogurt, then remaining dry ingredients.

Step 6/ 7

oven
springform pan (20-cm/8-inch)

Turn oven down to 175°C/350°F. Brush springform pan with olive oil. Pour half of batter into pan, then top with roasted strawberries and their juices, stopping about half-a-thumb's length from the perimeter.

Step 7/ 7

Top with second half of batter, then arrange sliced strawberries on top in concentric circles. Bake for approx. 45 min. – 1 hour at 175°C/350°F, or until a toothpick inserted into center of cake comes out clean or with a few moist crumbs.

Enjoy your meal!
More delicious ideas for you