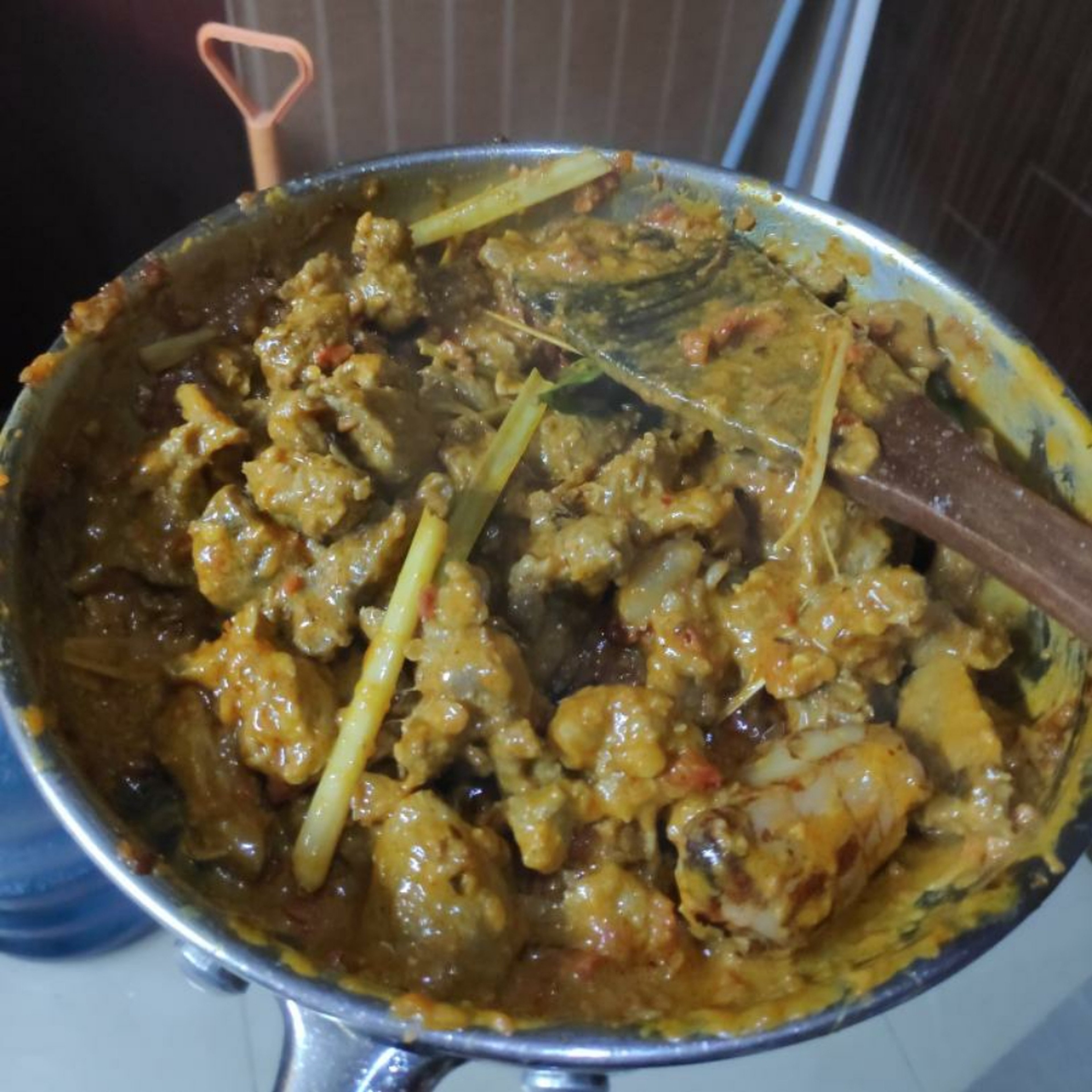 Step 1/ 5

Boil beef using boiling water, using these steps: 1. Boil water until its fully boiled, put the beef for 10 minutes; 2. Dry beef and put into a bowl, then boil water until fully boiled, put beef again until the water fully boiled, then reduce the heat, wait for 30 minutes; 3. Do step two again for 5 minutes.

Step 2/ 5

2

chilis

4 cloves

onions

3 cloves

garlic

1 slice

ground turmeric

½ dash

candlenut

1 tsp

coriander seed

½ tsp

cumin seed

Puree the onion, garlic, chille, turmeric, candlenut, cumin seed, coriander seed. You can mashed it or use blender

Step 3/ 5

1 strip

Instant Rendang Powder

3 cloves

Makrut lime leaves

1 bar

lemongrass

1 dash

galangal

Stir-fry the mashed seasoning using frying pan until it smells good and a bit browny. Put lemongrass, galangal, lime leaf and Instant Rendang Powder. Stir it until it smells good.

Step 4/ 5

1 strip

coconut milk

salt

pepper

sugar

chicken stock powder

Add 100 ml of water and coconut milk, stir until it fully stired. Add the additional seasoning like salt, sugar, pepper and beef stock powder, and do a taste test.

Step 5/ 5

Fry it until the water and coconut oil a bit sink in, then do plating and ready to serve.

Enjoy your meal!
More delicious ideas for you