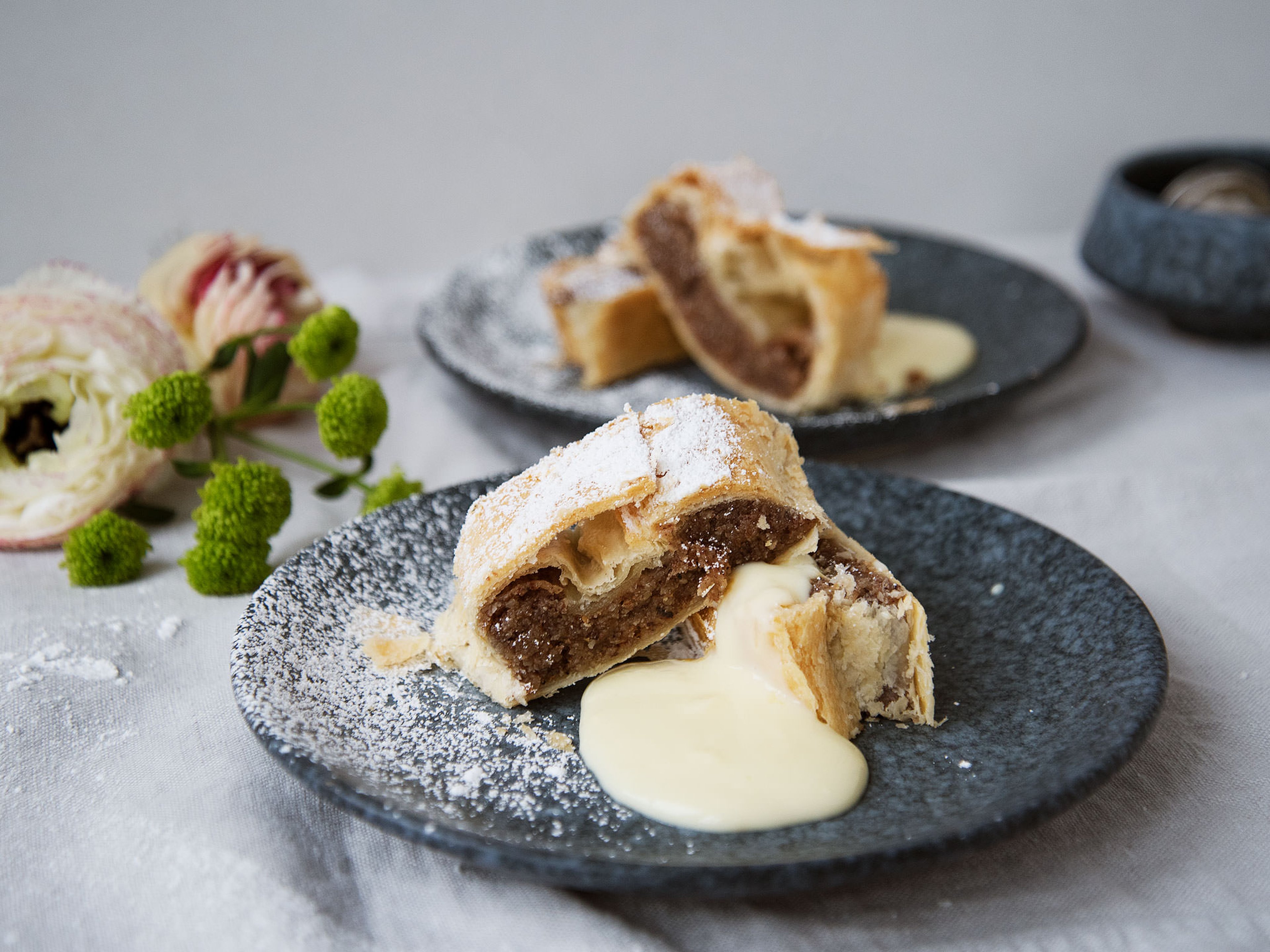 Quick nut strudel with warm vanilla sauce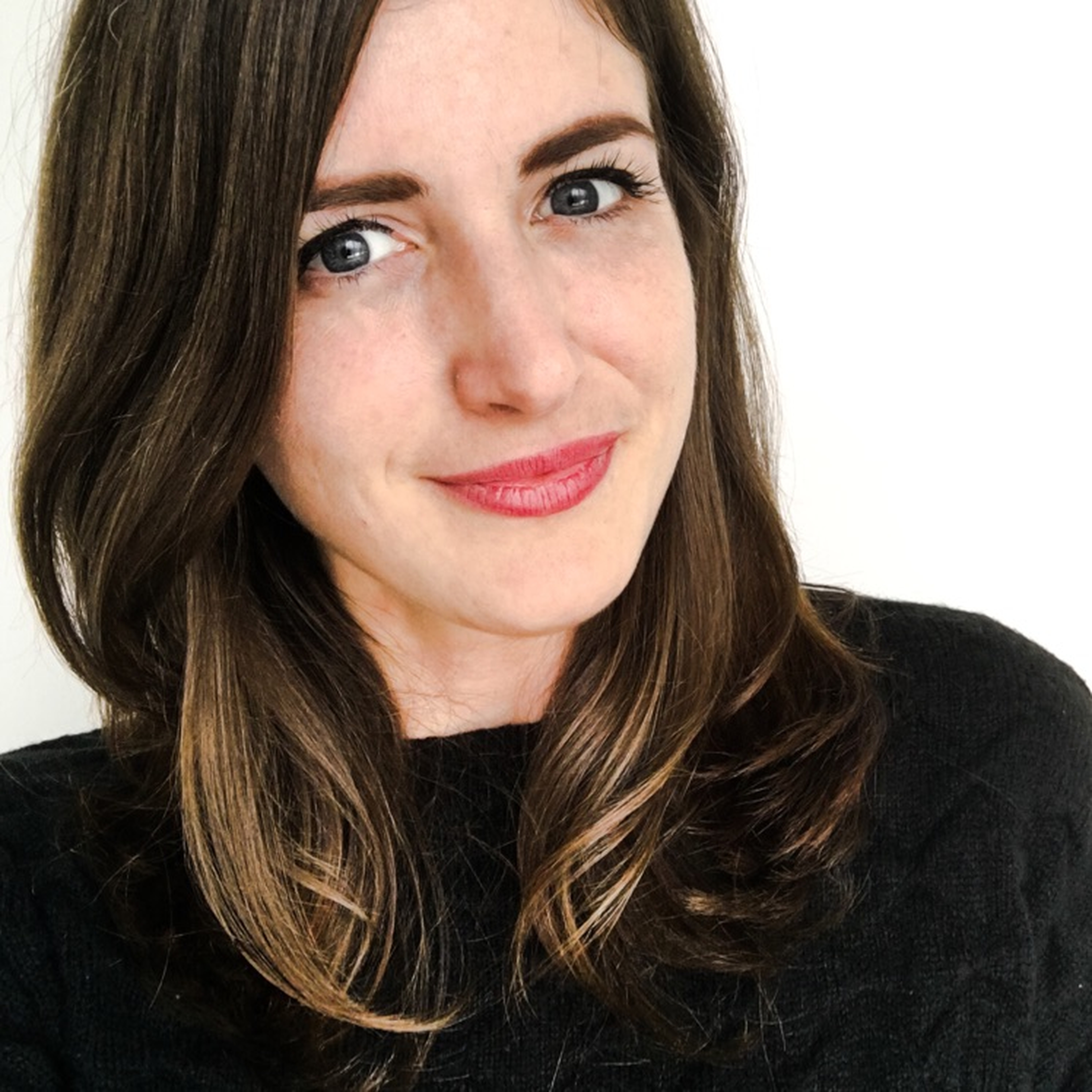 "Nuts and vanilla are just a heavenly combination. After a long day, I'm not in the mood for lengthy preparation. That's why this is one of my favorite dessert recipes!"
Utensils
oven, large bowl, baking sheet, parchment paper, pot, whisk, small bowl
How-To Videos
How to cook milk
Homemade vanilla sugar
Shortcut puff pastry
How to handle strudel dough
Step 1/ 5

62½ g

hazelnuts (ground)

22½ g

sugar

½ tsp

vanilla sugar

37½ ml

milk

rum (optional)

raisins (optional)

Preheat the oven to 180°C/360°F (convection). To make the strudel filling, add ground nuts to a bowl. Add part of the sugar, vanilla sugar, and part of the milk, and combine until smooth. If desired, you can also add a dash of rum or raisins.

Step 2/ 5

baking sheet
parchment paper

Roll out the puff pastry and place it on a baking sheet lined with parchment paper. Spoon the nut mixture in the center of the dough, and then fold the dough over from both sides. Bake at 180°C/360°F (convection) for approx. 35 min. until the strudel is golden.

Step 3/ 5

While strudel is baking, pour part of the milk into a pot and bring to a boil.

Step 4/ 5

9¼ g

vanilla custard powder

1 tbsp

sugar

25 ml

milk

In the meantime, mix custard powder with the remaining sugar and milk. When the milk on the stove is boiling, pour in the custard mixture and stir vigorously. Simmer for a few minutes and stir throughout. Then set aside.

Step 5/ 5

Slice nut strudel and serve with the warm vanilla sauce.

Enjoy your meal!
More delicious ideas for you