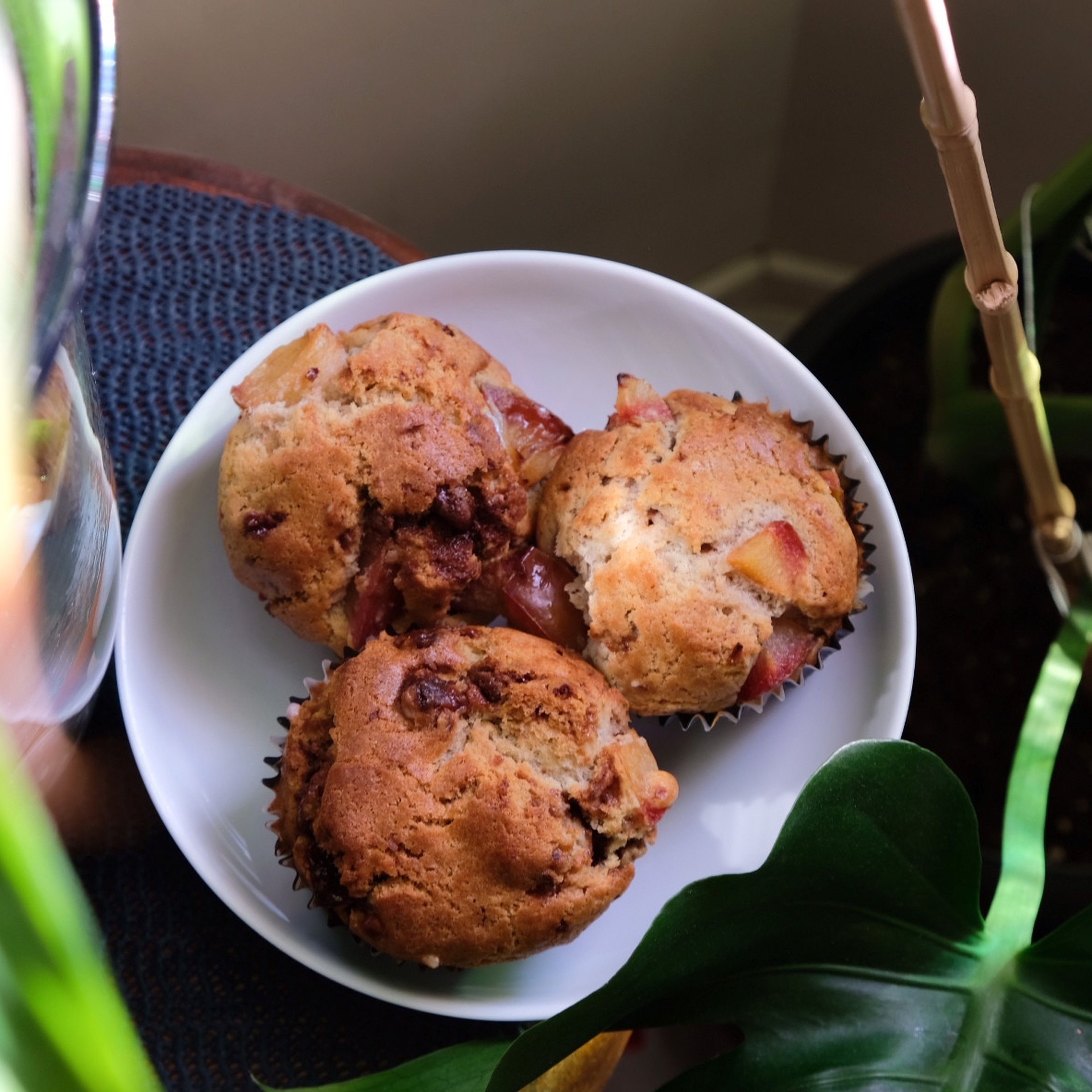 PLUMmet into fall
"Plums are seasonal fruits for autumn and there are always plenty in our pantry. I added ground pecan for a little crunchy texture. Be careful of putting in too many plums or you'll find it a little soggy. You can modify this recipe in any way you like it. Enjoy!"
Step 1/ 10

Mix dry ingredients together - flour, salt, baking powder, baking soda, and cinnamon

Step 2/ 10

In another bowl, or a mixer bowl, mix the butter and sugar together.

Step 3/ 10

In the butter mixture bowl, slowly add the two eggs one after another, and continue to mix. Make sure everything is incorporated but do not over mix it.

Step 4/ 10

Then add in the vanilla extract and lemon juice. The lemon juice will help to add a kick of citrus flavour.

Step 5/ 10

Now add the dry flour mixture into the butter mixture, and continue to slowly incorporate everything.

Step 6/ 10

Add the milk slowly so that it becomes a little more moist.

Step 7/ 10

This is optional. Add in the finely chopped pecan into the batter. I used candied pecans and that's why I balanced it with less sugar.

Step 8/ 10

Now add in the diced plum. You don't need to put too many. I chose red plums but it will equally work for black plums.

Step 9/ 10

Scoop the batter as desired in the muffin tin. I would put a muffin liner to make it easier to clean.

Step 10/ 10

Now put it in the convection oven and bake it at 350 degree Fahrenheit for 30 mins. You may need to rotate the pan.

Enjoy your meal!
More delicious ideas for you