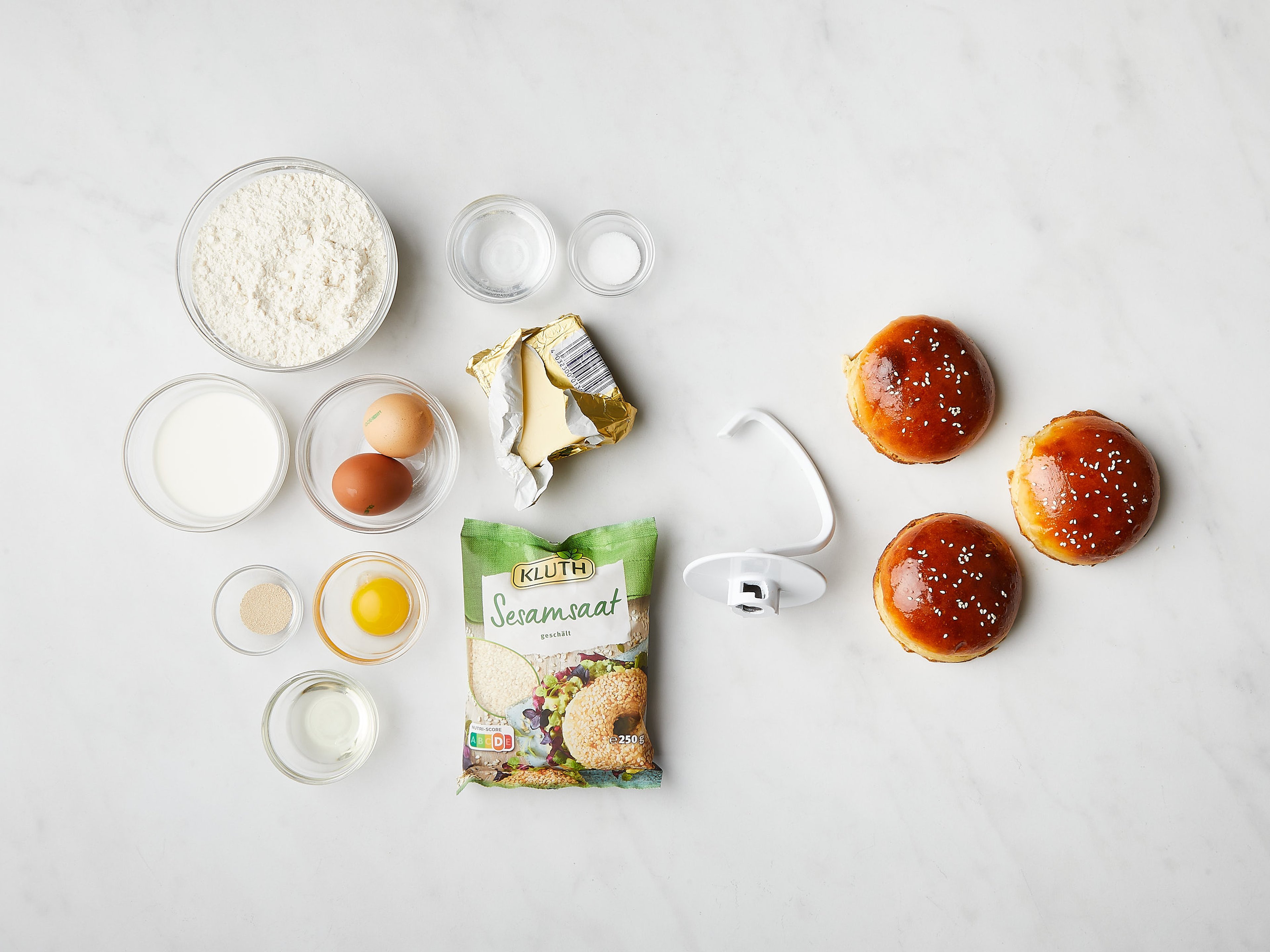 Perfect homemade no-knead burger buns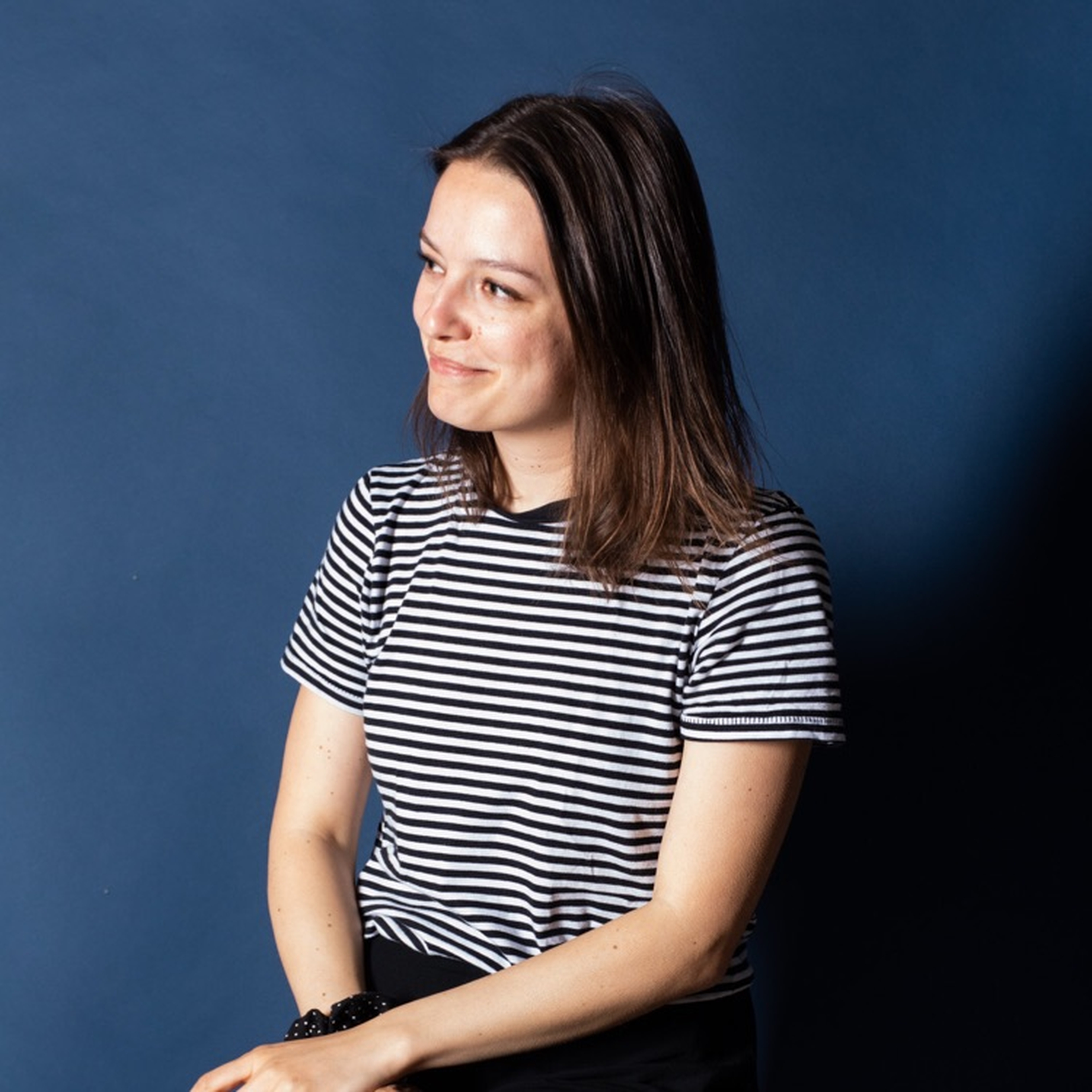 "Anyone who doesn't bake their own hamburger buns knows that those bought from the supermarket are far too often very disappointing. Too crumbly, too mushy, too underwhelming. These ones here are soft yet springy, and a variation on Ali Stafford's recipe from her blog Alexandra's Kitchen, who for me is the undisputed queen of no-knead baked goods. You read that right: Again, as with my pizza dough recipe, the base is a dough that is not kneaded, only stirred. The result, actually, is always: lighter, tastier and a more easily digestible dough. In this case, brioche-style burger buns that easily rival those in the fancy burger stores of the world. In the recipe I assume the burger buns will be eaten the same day, but you can also mix the dough the day before and then let rise overnight, covered, in the refrigerator. Leaving it to rise for a longer time in a cool environment has a similar effect to leaving it to rise for a shorter time in a warmer environment."
Utensils
pot (small), 2 bowls (small), whisk, bowl (large), rubber spatula, pastry cutter, parchment paper, baking sheet, kitchen towel, oven, pastry brush
Step 1/ 3

25 ml

milk

15 g

butter

67½ ml

water (cold)

¼

egg

125 g

flour

2½ g

salt

3¾ g

sugar

2 g

active dry yeast

olive oil (for greasing)

pot (small)
bowl (small)
whisk
bowl (large)
rubber spatula

Place milk and ⅔ of the butter in a small saucepan and heat until the butter has melted. In a small bowl, whisk water (use a little less, so the dough will not be too liquid) and one egg until well combined. Add flour, salt, sugar and dry yeast to a large bowl and mix well using a whisk. Add the milk-butter mixture to the water-egg mixture and mix well. The mixture should now be at the perfect lukewarm temperature, ready to be added to the dry ingredients in the large bowl. Then stir using a rubber spatula just until combined and the flour is no longer visible. Brush the surface of the dough with a little olive oil or butter, cover and let rise in a warm place, about 1.5-2 hours or until the dough has doubled in size.

Step 2/ 3

pastry cutter
parchment paper
baking sheet
kitchen towel

When doubled, transfer dough to a lightly floured work surface and gently knead to release air from the dough. Shape into a loose ball with only as much flour as needed, then divide into equal-sized (or equal-weight, if you want to be precise with a scale) pieces, making around 6-8 buns, depending on how big you want your burger buns. After rising, the dough will weigh about 1 kg. That would then be about 125 g per dough ball for 8 buns or 166 g for 6 buns. Then shape each into firm balls and place on a baking sheet lined with parchment paper. Cover with a kitchen towel and let rise for another approx. 30 min. until they look plumper.

Step 3/ 3

¼

egg

7½ g

butter

sesame seed (optional)

oven
bowl (small)
pastry brush

Preheat the oven to 220°C/428°F top/bottom heat. In a small bowl, whisk the remaining egg with a dash of water until well combined. Brush the mixture evenly onto the dough pieces, sprinkle with sesame seeds if desired, and then bake for approx. 15-20 min. on the middle rack until golden brown. Remove from oven and brush directly with a thin layer of melted butter. Let cool, then slice and use for hamburgers and sandwiches of any kind. Enjoy!

Enjoy your meal!
More delicious ideas for you