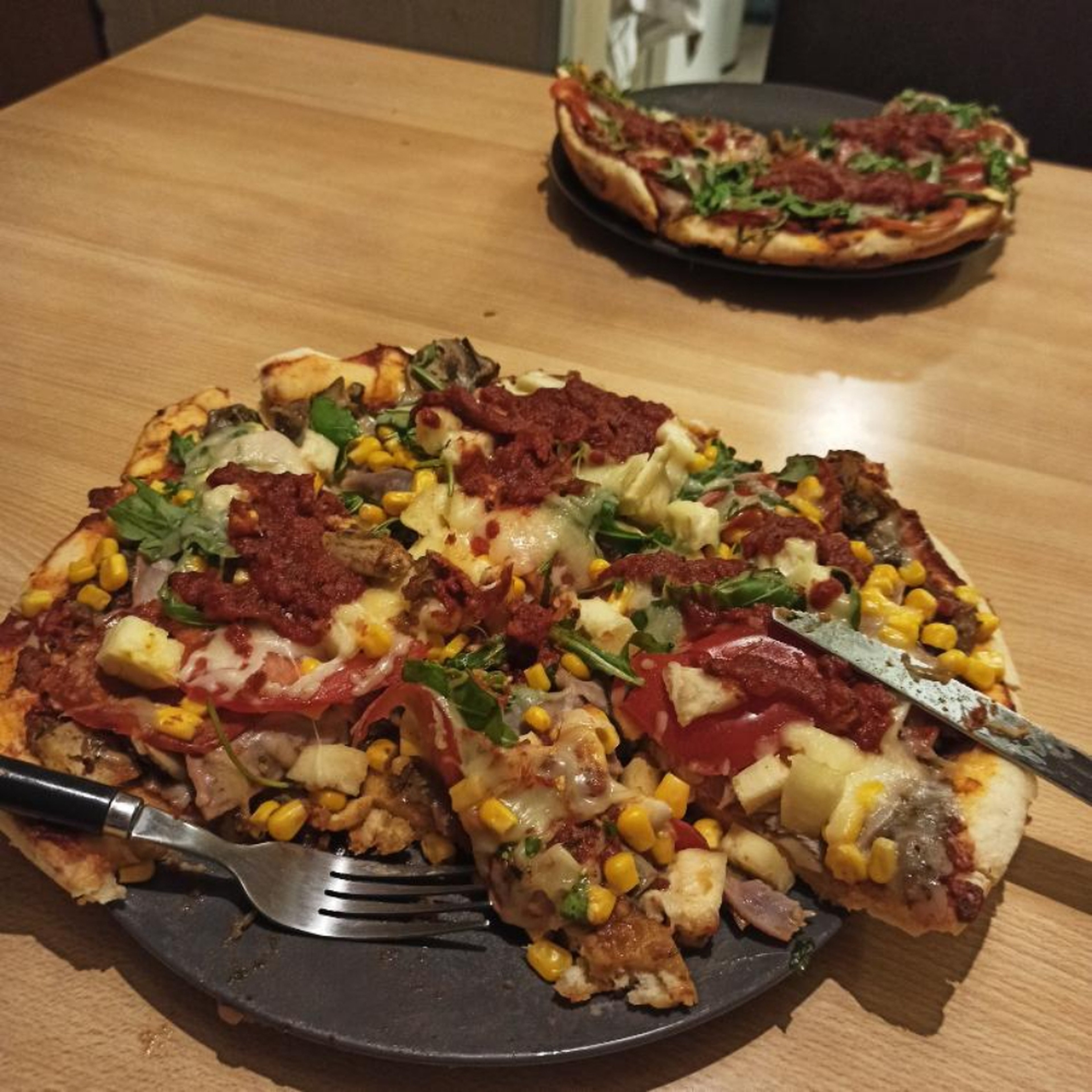 Pan Pizza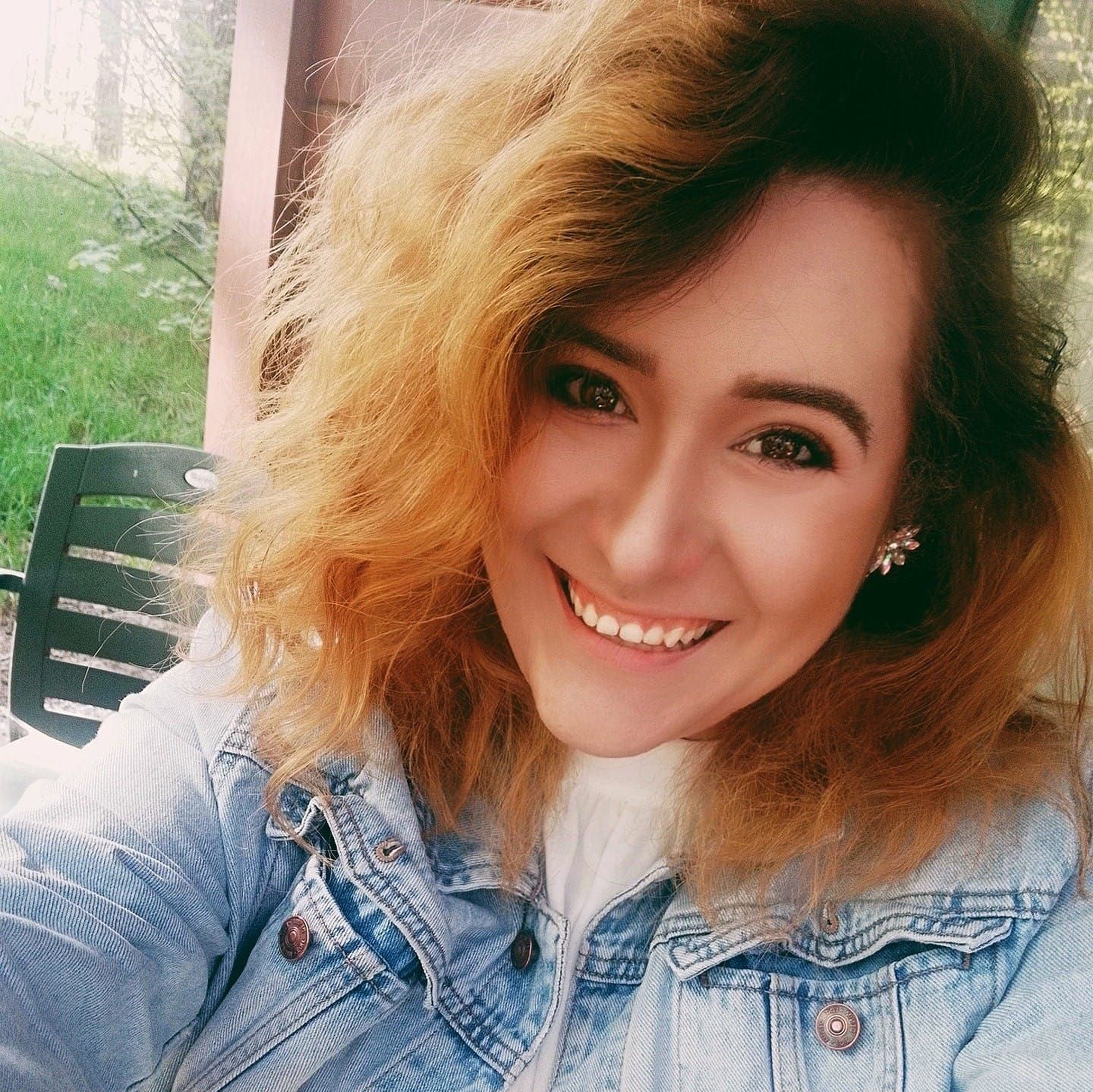 "I don'thave an oven right now, and as a huge fan of pizza, I had to try something new! I just took a pan and the magic happened. Enjoy!"
Utensils
bowl, bowl (small), frying pan
Step 1/ 7

300 g

flour

170 ml

water (warm)

1 tbsp

active dry yeast

1 tsp

active dry yeast

1 tsp

salt

1 tsp

sugar

Put flour, warm water, 1 tbsp of olive oil, 1tsp of salt, 1 tsp of sugar and yeast in a bowl. Knead the dough with hands or automatically with yeast dough hooks for 10min. At the end it should look like a ball diverging from the sides of the bowl. It dpesnt matter if its a little sticky.

Step 2/ 7

Leave the ball on the bowl and cover it with rinsed cloth. Put the bowl in a warm place for 60min. The dough should triple its size.

Step 3/ 7

150 g

tomato basil sauce

2 tbsp

tomato paste

2 cloves

garlic

1 tsp

salt

1 tsp

pepper

1 tsp

oregano

Put tomato paste, tomato sauce, smashed garlic cloves, salt, pepper and oregano in a small bowl. Mix it all together.

Step 4/ 7

300 g

button mushrooms

1

onion

3 tbsp

olive oil

Peel and slice mushrooms. Peel and chop onion. Heat the medium pan and pour olive oil. Fry mushrooms and onions for about 10min on the medium heat.

Step 5/ 7

1 tbsp

herbes de Provence

1 pinch

salt

1 pinch

pepper

At the end of frying, add herbs de provanse salt abd pepper to the mushrooms. Take the pan fr the heat to cool down.

Step 6/ 7

After an hour, put the dough on the table and create pats from it. Start heating the pan and put some olive oil in it. Put the dough pat in the pan and fit the dough to the size of the pan. Put the cover onthe pan and fry the dough on the small heat for 5min.

Step 7/ 7

50 g

salami slices

250 g

cheese

After 5min flip the dough on the other side. Put some tomato sauce on the dough. Then put the mushrooms with onions, salami and cheese on the dough. Fry the dough for 10min under the cover. If you want, ypu can add any other toppings.

Enjoy your meal!
More delicious ideas for you