Oyakodon (Japanese chicken and egg rice bowl)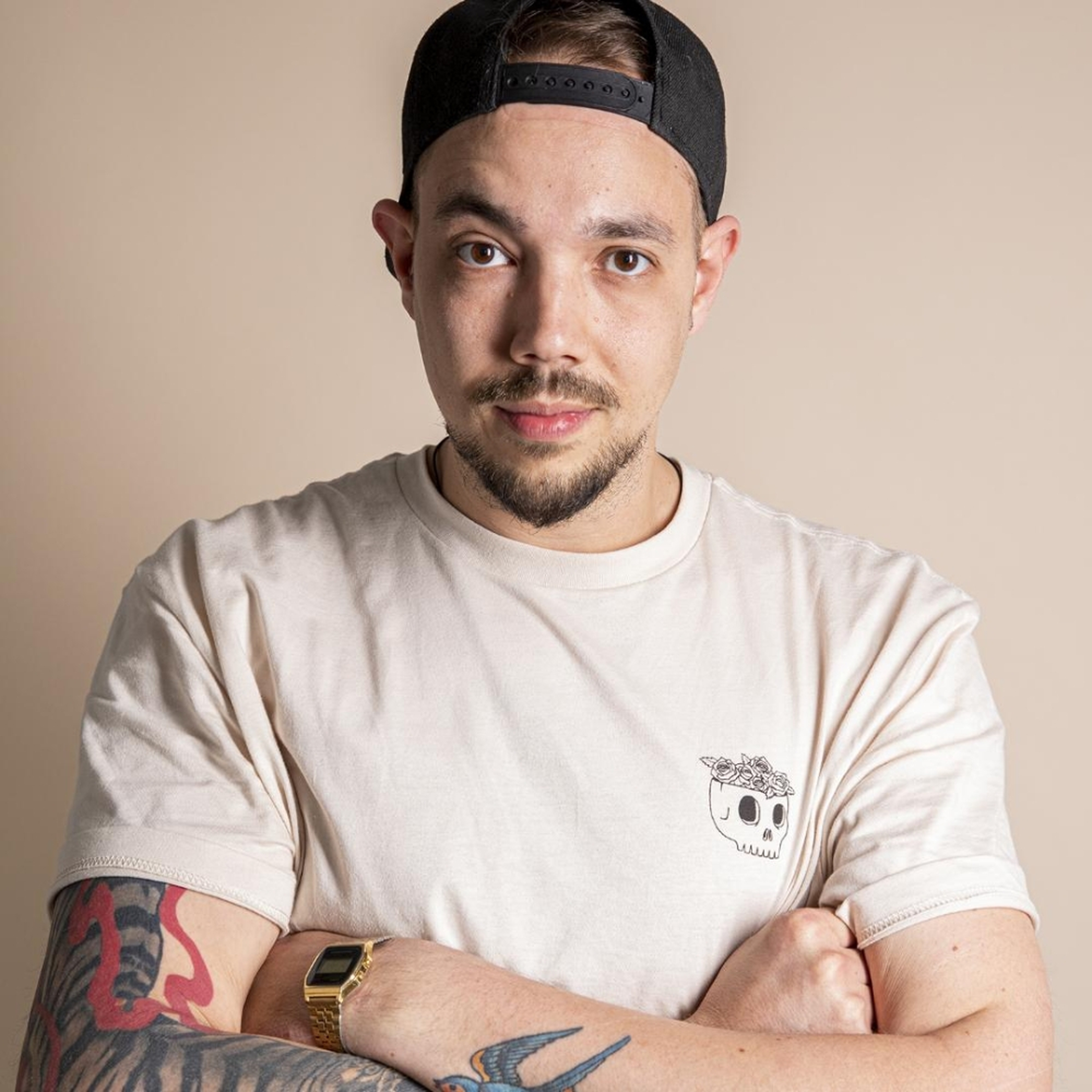 "Oyakodon (親子丼) is a Japanese rice bowl dish that literally translates to "parent-and-child-bowl" because both the parent (chicken) and child (egg) are used as ingredients. Finish the dish with a sprinkle of shichimi togarashi—a common spice mixture in Japan that usually contains coarsely ground chili pepper, Japanese pepper, roasted orange zest, black and white sesame seeds, hemp seed, ground ginger, nori, and poppy seeds."
Ingredients
rice (cooked, for serving)
shichimi togarashi (for serving)
Utensils
knife, cutting board, frying pan (with lid), bowl (small), whisk, chopsticks
How to debone chicken legs and thighs
How to chop herbs
How to cut an onion
Step 1/ 3

2

chicken legs

10 g

parsley

1

onion

Cut the boneless, skinless chicken leg meat into bite-sized pieces. Wash parsley, dry, and roughly chop. Peel and thinly slice onion.

Step 2/ 3

3 tsp

dashi

2 tbsp

light soy sauce

1 tsp

sake

1 tsp

mirin

1 tsp

sugar

In a deep frying pan with a lid, mix dashi, soy sauce, sake, mirin, and sugar and bring to a boil. Add onions, cover, and let simmer for approx. 5 min. Add chicken, cover, and cook for approx. 15 min.

Step 3/ 3

3

eggs

rice (cooked, for serving)

shichimi togarashi (for serving)

bowl (small)
whisk
chopsticks

In a small bowl, whisk eggs. Pour over the chicken mixture, sprinkle with parsley, and cook covered for another 5 – 8 min., or unti legs are just about set. Serve over a bowl of hot rice and sprinkle with shichimi togarashi if desired. Enjoy!

Enjoy your meal!
More delicious ideas for you