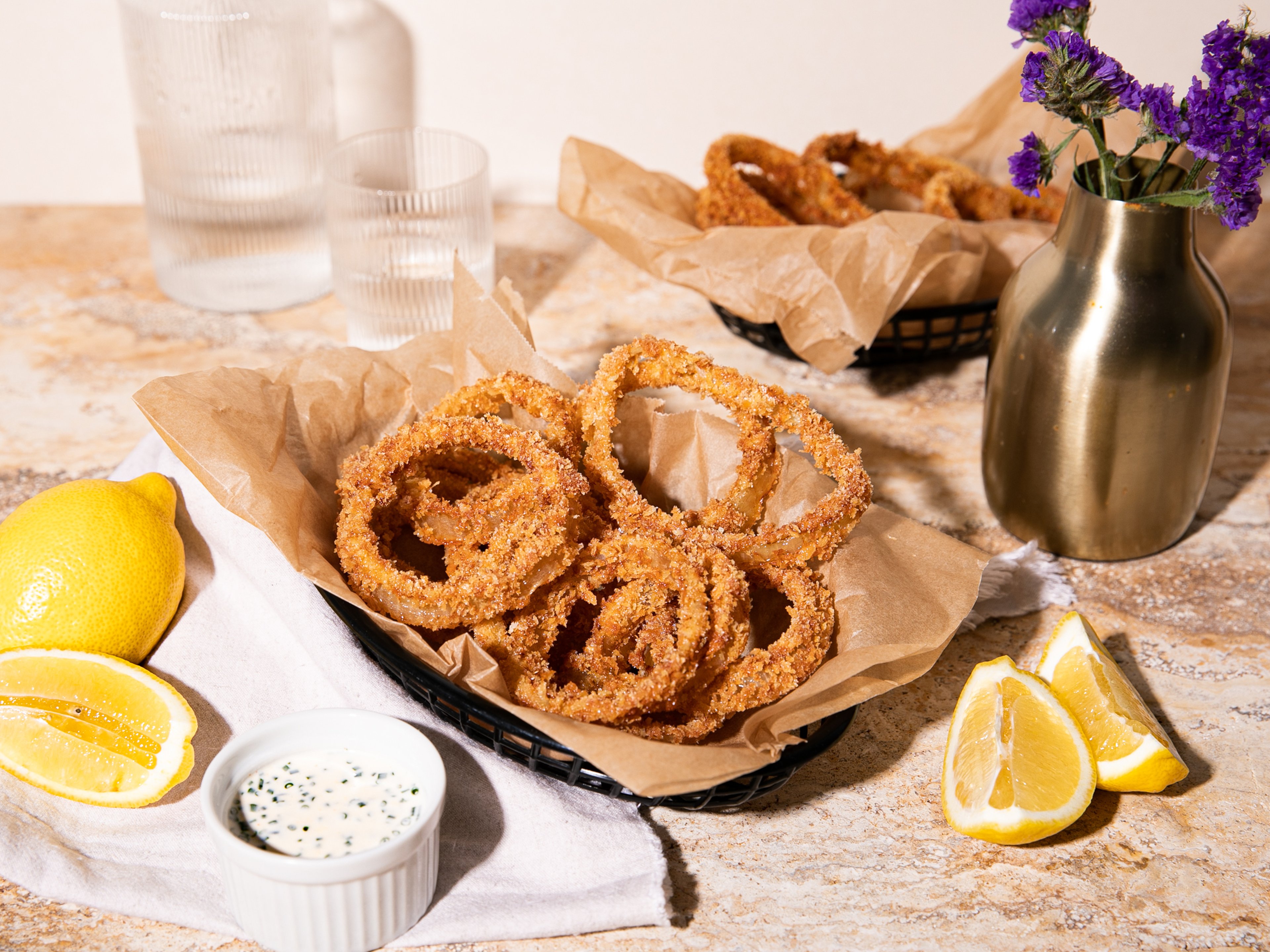 Onion rings with homemade spicy ranch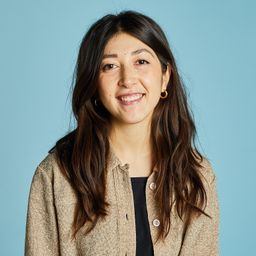 "There are two camps when it comes to onion rings: breaded or battered. While I like both, I find the breaded versions easier to eat. They're not as heavy and every bite is filled with onion as opposed to the stringy-onion-pull you can sometimes come across with thickly battered rings. Panko breadcrumbs give that super light, crisp texture, but you can use "regular" breadcrumbs as well. If you want to make a bigger batch and save your leftovers, transfer the fried, cooled onion rings to baking sheets or plates and freeze for about 10 min., or until firm. Transfer to resealable plastic bags and freeze for up to 1 week. Reheat on a parchment-lined oven rack for about 8 min., in a hot oven (about 200°C/425°F)."
Ingredients
vegetable oil (for frying)
Utensils
cutting board, knife, 3 bowls, fine grater, whisk, plate, tweezers, baking sheet, pot (heavy-bottomed), wire rack, paper towels
Recipes made to your taste
Get your personalized recipe picks in 10 seconds.
How-To Videos
How to make fried onions
How to reach the perfect temperature for frying
How to chop green herbs
How to cut an onion
How to bread and fry
Step 1/ 5

5 g

parsley

5 g

chives

50 ml

buttermilk

50 g

mayonnaise

60 g

sour cream

1 tbsp

lemon juice

1 tbsp

Tabasco

1 clove

garlic

salt

pepper

cutting board
knife
bowl
fine grater
whisk

Mince parsley and chives. Add buttermilk, mayonnaise, sour cream, lemon juice, and tabasco to a small bowl. Peel garlic and grate into the bowl. Add herbs to the dressing and mix to combine. Season to taste with salt and pepper. Set aside.

Step 2/ 5

300 g

onions

160 g

flour

1 tsp

baking powder

1 tsp

salt

240 ml

milk

1

egg

200 g

panko breadcrumbs

Peel onion and slice into ½ cm/¼ in. thick rings. Stir flour, baking powder, and salt together in a bowl. Add the milk and egg to a separate bowl and whisk to combine. Pour breadcrumbs evenly into a rimmed plate.

Step 3/ 5

Dip onion rings into the flour mixture, shaking off the excess. Then dip into the egg mixture, shake off the excess, and coat all over in breadcrumbs. Transfer to a baking sheet and repeat with all onion rings.

Step 4/ 5

vegetable oil (for frying)

pot (heavy-bottomed)
wire rack
paper towels

Add about 2.5-cm/1-in. of oil to a heavy-bottomed pot over medium-high heat. Let heat until the handle of a wooden spoon inserted into the pot forms bubbles all around it. Fry the onion rings in small batches until golden all over, approx. 5 min. Then transfer to a wire rack set inside a paper towel-lined baking sheet. Repeat with all onion rings.

Step 5/ 5

Serve hot onion rings with the spicy ranch dip and lemon wedges. Enjoy!

Enjoy your meal!
More delicious ideas for you