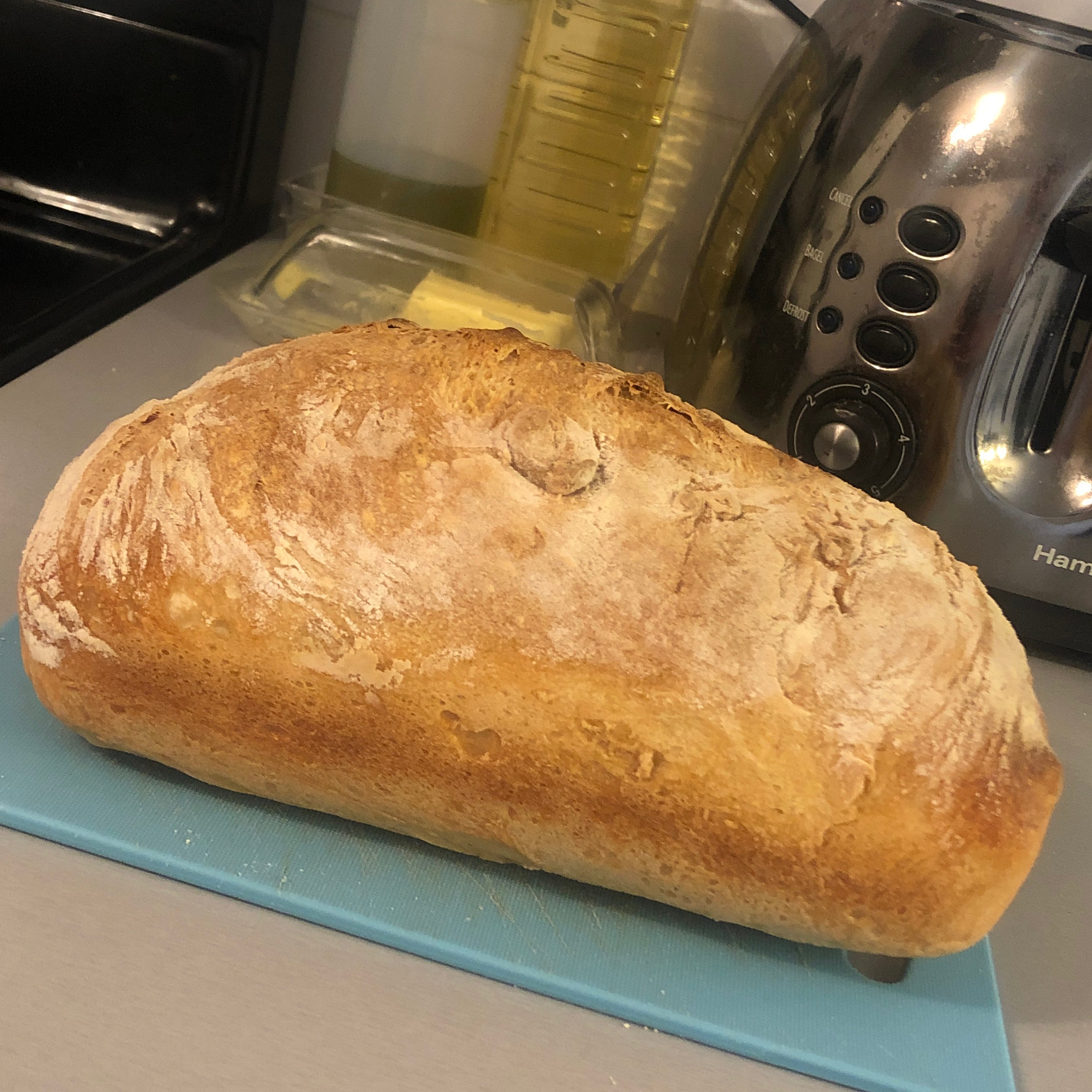 No-Knead Bread
"Super easy and yummy recipe! You can prepare the ingredients the night before (it should take only a few minutes), let it rise overnight, and it's ready to bake in the morning."
Ingredients
Cornmeal, semolina, or wheat bran for dusting
Utensils
bowl, 2 plastic wrap, ovenproof pot
Step 1/ 4

1000 g

flour (4 cups)

1 tsp

active dry yeast

4 tsp

active dry yeast

1000 ml

water (2 cups)

Combine flour, yeast, and salt in a large bowl. Add the water and mix until blended with your hand. You should have a shaggy, sticky dough; add a little more water if it seems too dry. Cover with plastic wrap and let the dough rest for at least 12 hours at room temperature (best if you let it rest overnight). Let rest for a couple hours longer if the kitchen is warmer or a couple hours less if the kitchen is cooler. The dough is ready when its surface is dotted with bubbles.

Step 2/ 4

Cornmeal, semolina, or wheat bran for dusting

Lightly flour a surface and place the dough onto it, folding the dough a couple times in the flour. Place the dough back into the bowl and cover it dough loosely in plastic wrap. Before covering, you can add the semolina/cornmeal/wheat bran on top. Let it sit for 2 more hours.

Step 3/ 4

30 minutes before the dough is finished rising, preheat the oven to 450F. Put a pot/bread pan (with a cover) into the oven while it preheats.

Step 4/ 4

Once the dough is finished rising, take the pot out of the oven and place the dough in the pot. Cover with the lid and bake (with the lid on) for 30 minutes. Remove the lid and bake for another 20 to 30 minutes with the lid off, until the loaf is browned. Remove the bread from the oven and let cool for 30 minutes before slicing.

Enjoy your meal!
More delicious ideas for you