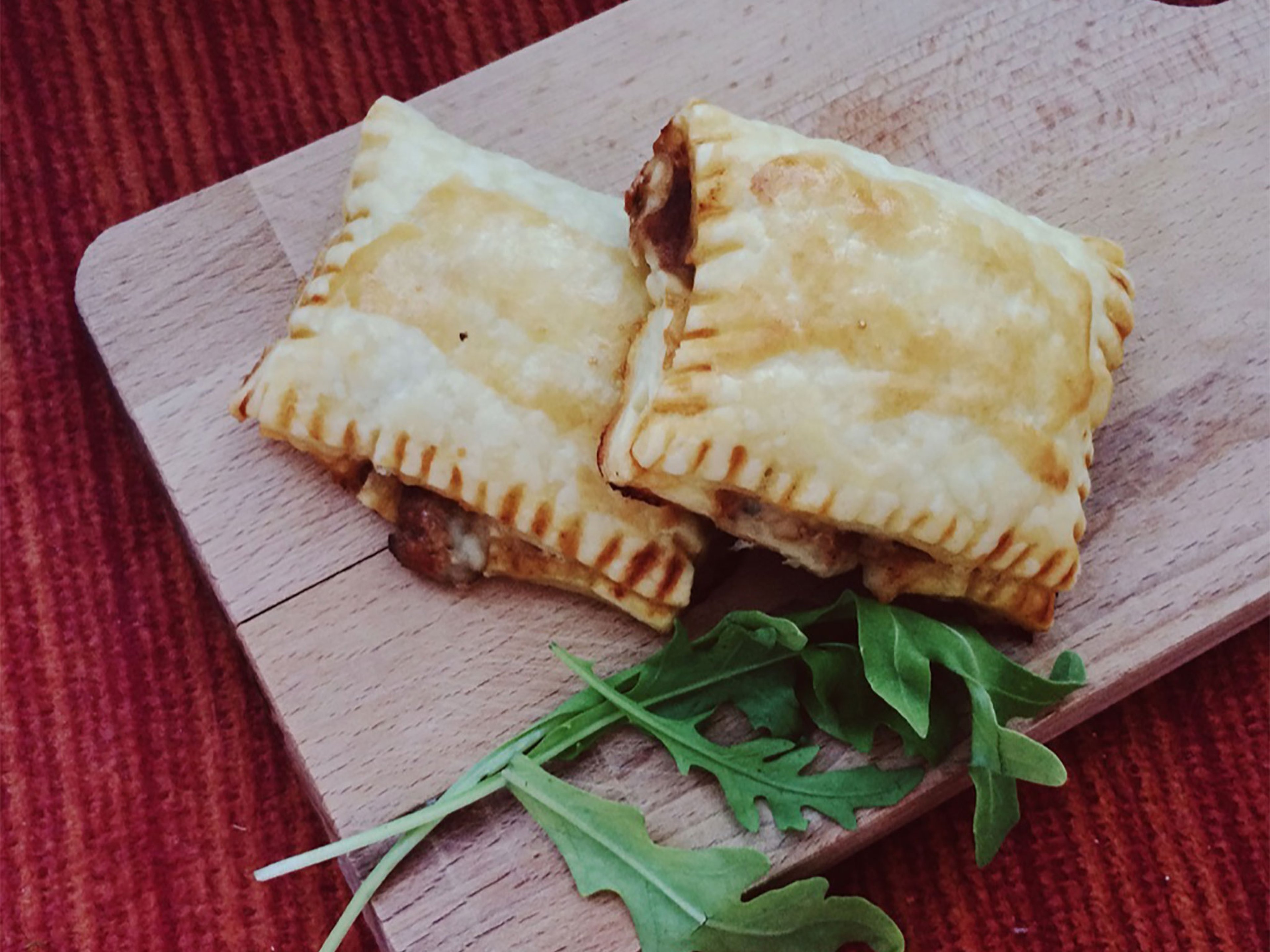 Mozzarella and veggie puff pastry pockets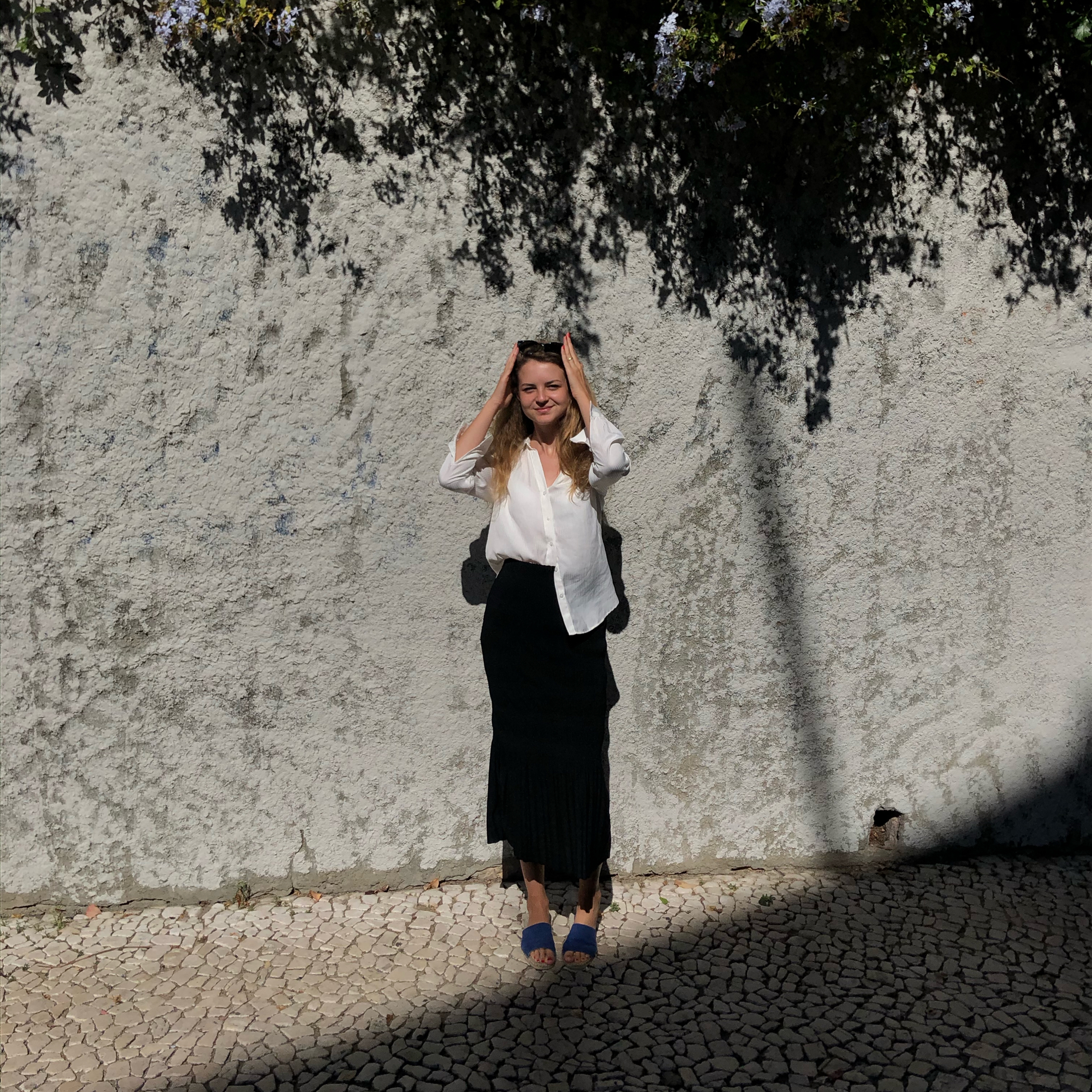 "Quick to make, even quicker to devour! This snack will make you popular at every house party. I usually fill 12 of them, and freeze the remaining vegetable filling for next time. "
Ingredients
tomatoes (canned, chopped)
Utensils
blender, cutting board, knife, deep frying pan, baking sheet, oven, parchment paper
Shortcut puff pastry
How to chop green herbs
How to clean mushrooms
How to prepare garlic
How to cut a bell pepper
How to cut an onion
How to separate eggs
How to prepare zucchini
Step 1/ 3

⅛

eggplant

⅛

zucchini

⅛

bell pepper

½

mushrooms

⅛

shallots

⅛ clove

garlic (large)

blender
cutting board
knife

Wash and chop vegetables. You can choose different vegetables, depending on your personal preference. Put in a blender, add shallots and garlic, and blend until finely chopped and well combined.

Step 2/ 3

olive oil for frying

33⅓ g

tomatoes (canned, chopped)

1¼ g

parsley

1¼ g

basil

chili (optional)

salt

pepper

Heat some olive oil in a deep pan, then add vegetable mixture and fry on medium heat until liquid has evaporated. Add chopped tomatoes from the can, and season to taste. Add fresh herbs, like parsley and basil. If you like it hot, add some chili. Simmer until the mixture is homogeneous and has thickened. Set aside to cool down.

Step 3/ 3

⅛ kg

puff pastry

10⅜ g

mozzarella

⅛

egg yolk

arugula for serving

baking sheet
oven
parchment paper

Pre-heat oven to 200°C/400°F. Roll out puff pastry sheets and cut equal-sized rectangles per sheet. Put some of the vegetable filling and a small piece of mozzarella in each center. Brush some egg yolk on the edges, fold the puff pastry, and seal with a fork. This will give you a pretty pattern. Brush some egg yolk on the surface. Fill each pocket and bake at 200°C/400°F for approx. 15 – 20 min. until golden. Serve with fresh arugula, and enjoy!

Enjoy your meal!
More delicious ideas for you