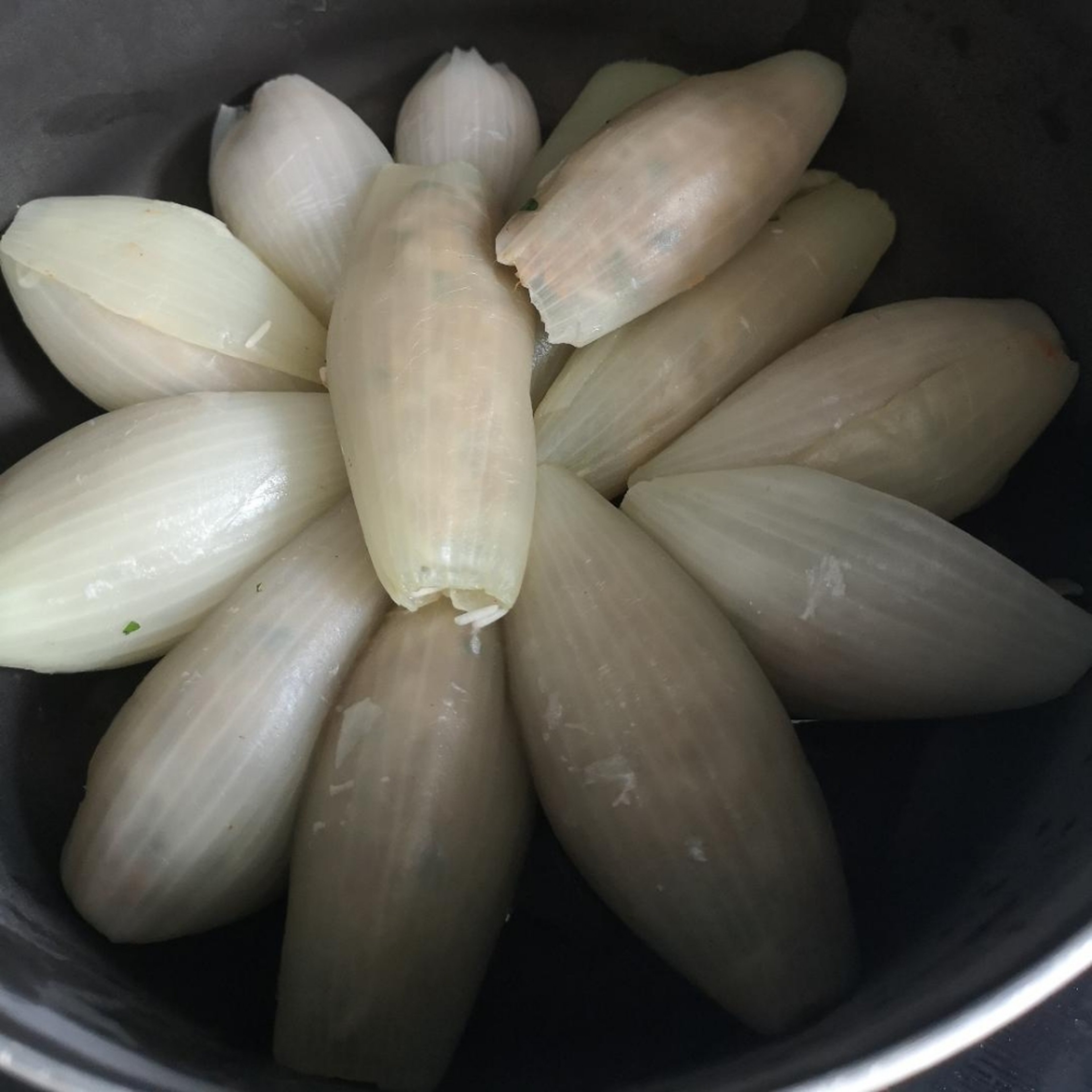 Middle Eastern stuffed onions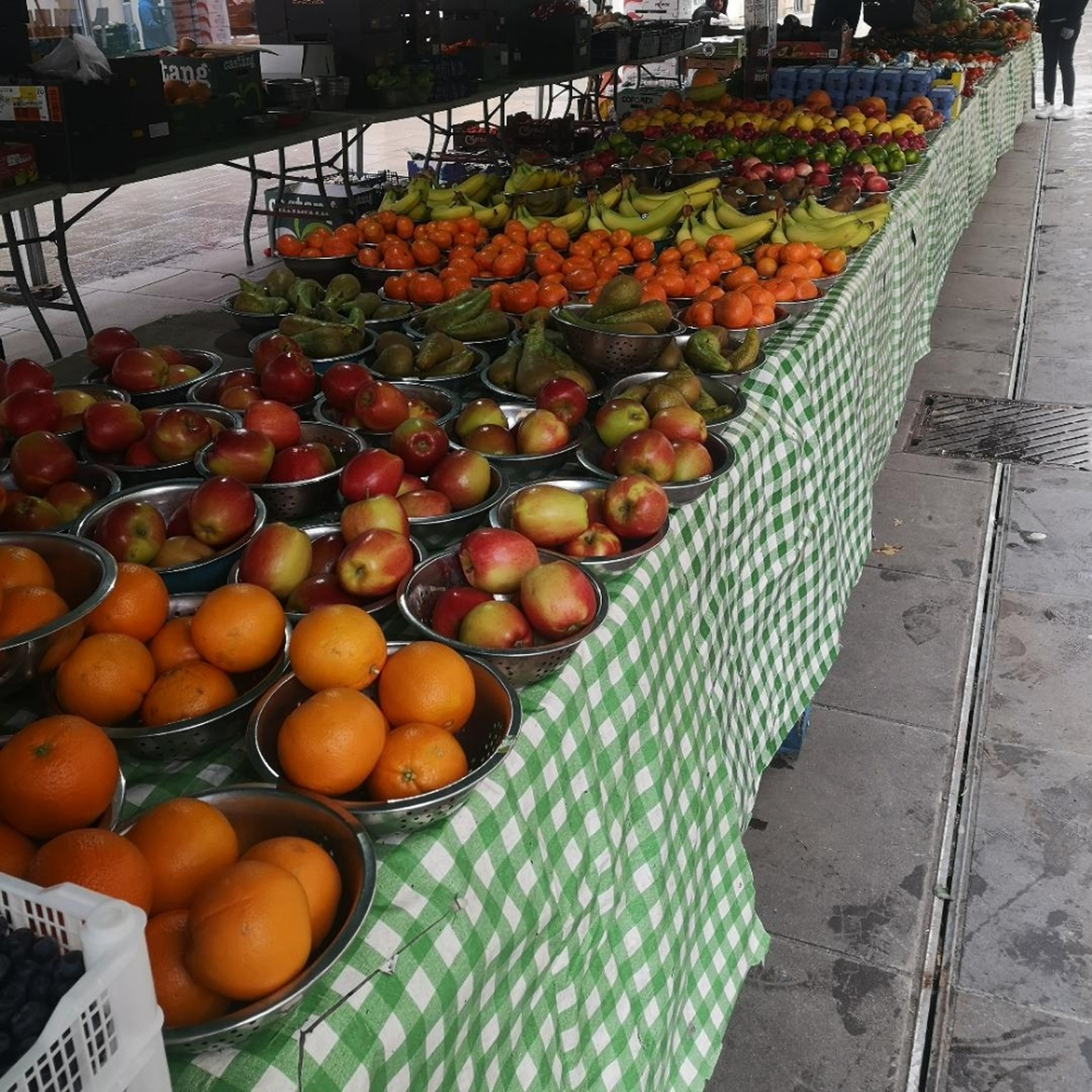 "They say the Mediterranean diet is one of the healthiest in the world, that is thanks to the use of garlic, onions and olive oil. This is a recipe that celebrate the flavour of the middle East and a beautiful way to display the flavour of onions."
Ingredients
vegetable broth concentrate
Step 1/ 15

For this recipe, a very large onion would suffice, otherwise please use 4 normal sized onions. cut the top and root off.

Step 2/ 15

make a cut on the onion only cutting half way through just Like in the picture. make sure you peel off any hard skin.

Step 3/ 15

In a pot, cover the onions with cold water, and heat till you bring it to a boil, then reduce the heat and cook for 15 minutes until the onions are cooked through. make sure you salt your water!

Step 4/ 15

your onion should be soft and Maliable, remove it from the water and leave it to cool until it's cold enough to handle.

Step 5/ 15

125 g

ground lamb

1 cloves

garlic

1 tbsp

parsley

½ tbsp

middle Eastern spices

in a bowl, add your ground lamb (this would also be delicious with beef 👌) chopped parsley, ground garlic and spice mix. the spices I use are middle Eastern including cinnamon, cardamon, nutmeg, cloves, coriander, cumin, black pepper and mild paprika. (Please see my recipe called Oriental spices for more details)

Step 6/ 15

I also chop up the onion hearts and include them in the mix and they are too small to roll. Add your tomato paste.

Step 7/ 15

finally, wash your rice in a colander till the water runs clear and add it to the mix!

Step 8/ 15

Mix mix mix! until everything is combined, I like to use my hands as I find it easier. now would be a great time to adjust your spices, you'll find the mixture to be very fragrant, you can add more or less of certain spices depending on your taste, you can even add chili powder to add a kick!

Step 9/ 15

Peel away a layer or onion, place about 2 tablespoons of the prepared mixture inside and roll it.

Step 10/ 15

this is how mine looks after I rolled it, it doesn't have to be very tight as long as the rice and meat mixture can't escape.

Step 11/ 15

Drizzle the bottom of a pot with 1 tablespoon of olive oil(you can use butter if you prefer. place the stuffed onions on the bottom and season generously with salt and pepper.

Step 12/ 15

½ package

vegetable broth concentrate

in a separate container, add your stock cube and 1 pint of boiling water, stir it well and place it to the side. Turn the heat to high and give the stuffed onions 2-3 minutes on the heat, then add your broth mixture, bring to a boil then bring the heat down to low and leave to simmer covered for 30 minutes.

Step 13/ 15

½ tbsp

tomato paste

½ tbsp

tomato paste

½ clove

garlic

150 ml

tomato Passata

½ tbsp

olive oil

½ tbsp

olive oil

In a separate pan, add olive oil, and one minced garlic clove and tomato paste, cook for a few minutes then add your tomato Passata. season with salt and pepper.

Step 14/ 15

Finally, half way through the cooking, remove the lid from the onions and drizzle the tomato sauce over it, leave it to cook for a further 30 minutes.

Step 15/ 15

The end result are always impressive with this recepie, the rice and meat will be cooked through and the onions shell soft and caramelized on the bottom, the tangy tomato sauce compliments the richness of the meat, simply delicious 👌 Enjoy!

Enjoy your meal!
More delicious ideas for you