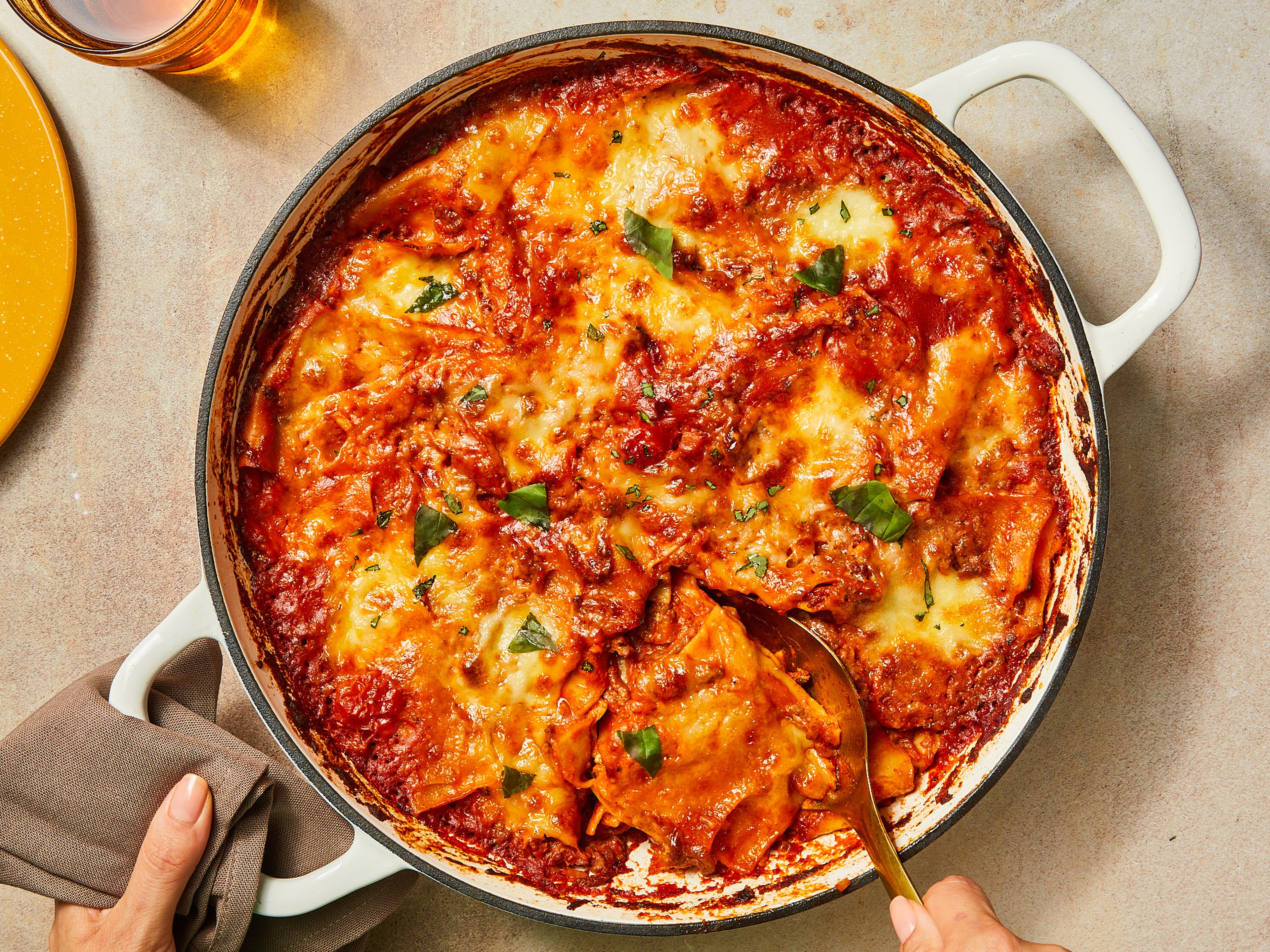 Lazy lasagna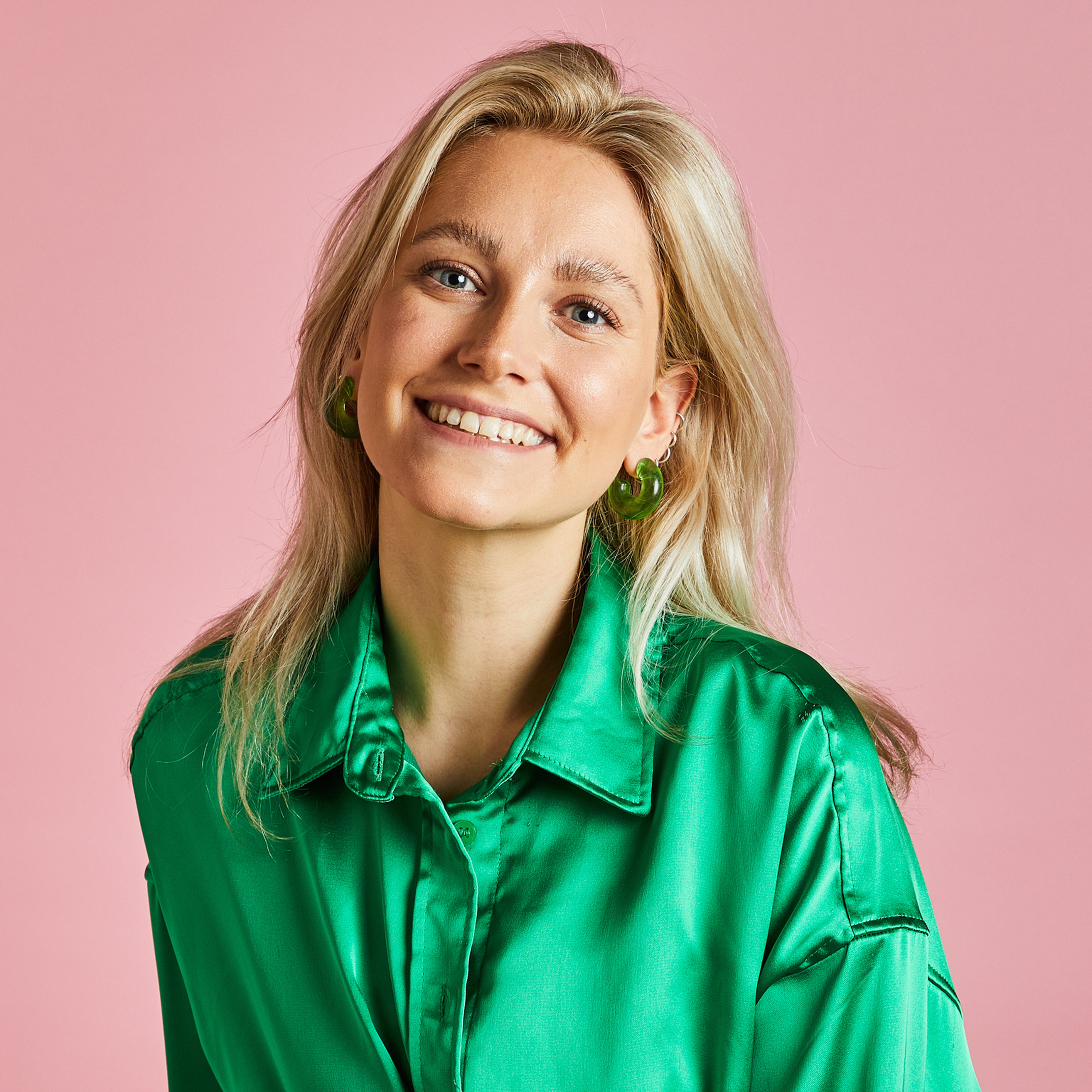 Food Editor at Kitchen Stories
"They say good things come to those who wait – but sometimes you don't have a lot of time and you're still craving a comforting, scrumptious lasagna. What if I told you you can make it in less than an hour using just one pan? You heard me right, you can! Sure, it's not the traditional preparation, but it delivers the comforting flavor of the original and is a great alternative that saves you time, effort and washing up, all with a few clever shortcuts. You can even make this "lazy lasagna" without an oven and just on the stove, melting the cheese with the help of a lid. But for me, the crispy cheese crust from the oven is indispensable! Make sure you use an oven-safe pan like a stainless steel or cast iron pan if you end up putting it in the oven. If cherry tomatoes are out of season and less flavorful and sweet, you can use canned chunky tomatoes or canned cherry tomatoes instead. Fancy a vegetarian option packed with colorful veggies? Then try our "One-pot vegetarian lasagna" based on the same hack!"
Utensils
knife, cutting board, spatula, ovenproof pan (with lid), oven (optional), grater
Homemade tomato sauce
Homemade beef stock
How to cut tomatoes
How to deglaze
Step 1/ 3

½

carrot

½

onion

1 cloves

garlic

100 g

cherry tomatoes

olive oil (for frying)

200 g

ground beef

salt

pepper

1 tbsp

tomato paste

knife
cutting board
spatula
ovenproof pan (with lid)

Peel and finely dice or chop the carrot, onion and garlic. Halve the cherry tomatoes. Heat olive oil in a large heatproof frying pan. Fry ground beef in it until crumbly, season with pepper and salt. Add carrot, onion and garlic and sauté over high heat for approx. 3-4 min. Add cherry tomatoes and tomato paste and fry briefly.

Step 2/ 3

30 ml

red wine

100 ml

beef stock

300 g

tomato purée (passata)

¼ tsp

dried oregano

¼ tsp

dried rosemary

¼ tsp

chili flakes (optional)

4

lasagna noodles

salt

pepper

Deglaze with red wine and beef stock. Add tomato purée, dried herbs and chili flakes to taste, stir well and bring to a simmer. Season generously with salt and pepper. Break the lasagna sheets into large pieces and add to the pan. Make sure they are evenly distributed and press them into the sauce as needed to ensure they are well covered. Cover the pan and simmer for approx. 20 min. Stir once or twice in between until the lasagna sheets are tender. If using the oven, preheat it to 230°C/445°F top/bottom heat.

Step 3/ 3

50 g

mascarpone cheese

60 g

mozzarella cheese

25 g

Parmesan cheese

basil (for garnish)

Remove the lid and stir in the mascarpone. Tear the mozzarella into pieces and cover the lasagna with it, grate over the parmesan. If you're using the oven, bake at 230°C/445°F top/bottom heat for approx. 10 min. until the cheese is browned and crispy. Alternatively, cover the pan and leave on the stove for approx. 10 min. Garnish with fresh basil and serve.

Enjoy your meal!
More delicious ideas for you