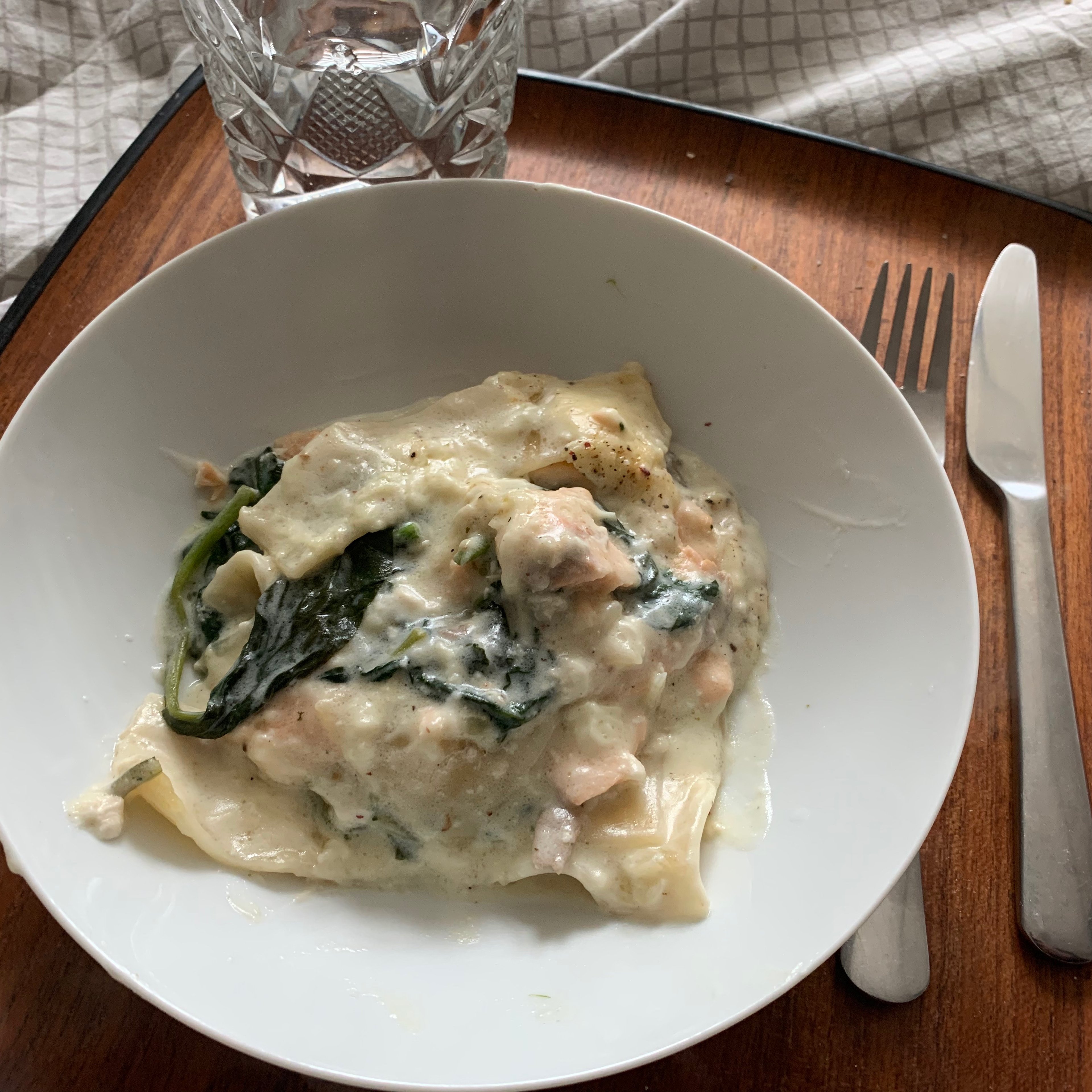 Salmon lasagna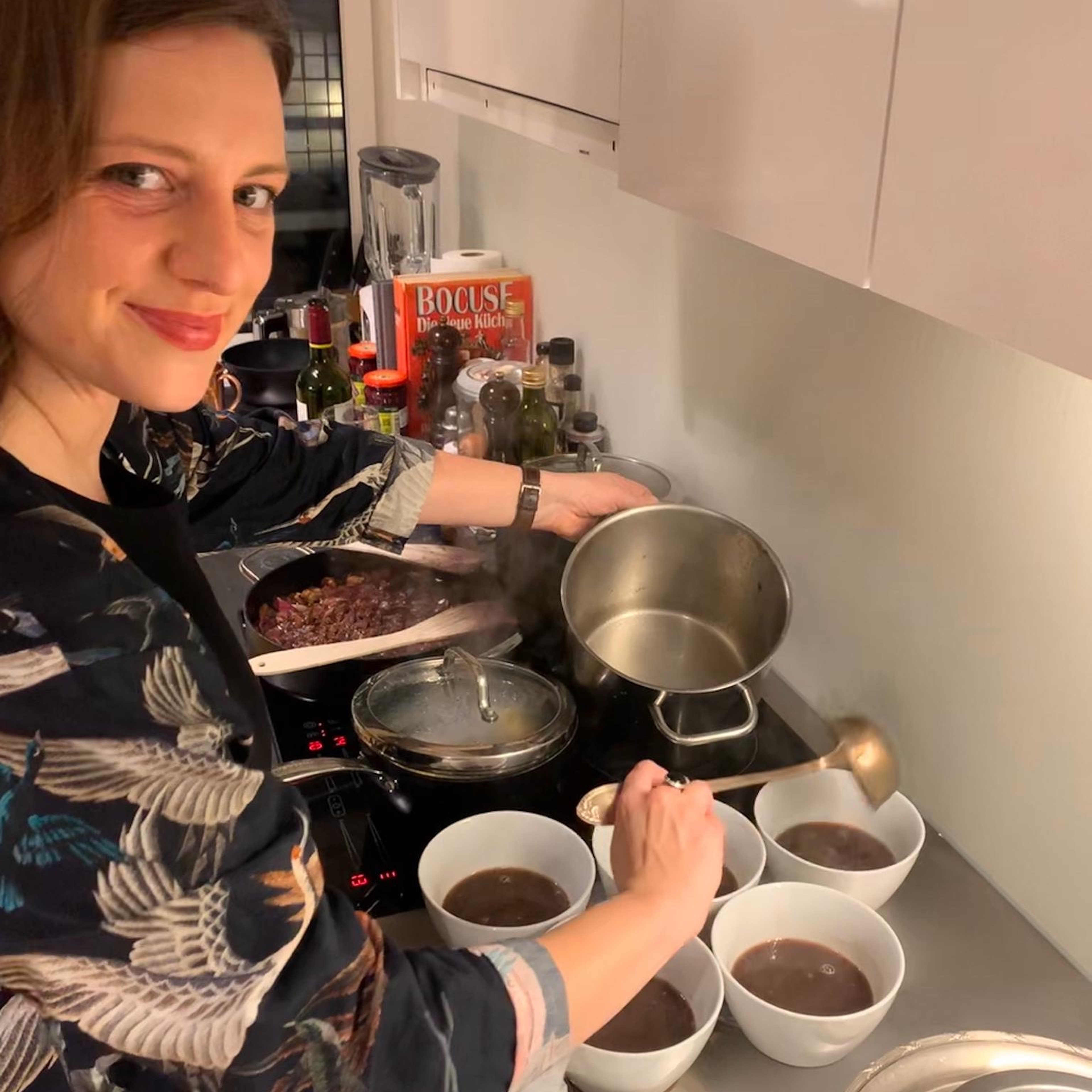 "Lasagna is great. I like it classic Italian with minced meat and tomatoes, as well as vegetarian. Here is my salmon and spinach version. Have fun re-cooking it!"
Utensils
2 knives, 2 pots, 2 cutting boards, whisk, spatula, frying pan, baking dish
Step 1/ 7

250 ml

milk

½

onion

3

cloves

Peel a small or half an onion and spike it with cloves. Bring the milk with the spiked onion to a boil and let it rest next to the heat for approx. 10 min. Then remove onion from the milk.

Step 2/ 7

Melt butter in another pot, add flour and sauté briefly while stirring with a whisk.

Step 3/ 7

1 pinch

ground nutmeg

3 pinches

salt

1 pinch

pepper

30 g

spreadable goat cheese

Gradually pour in the milk, stirring constantly, bring to a boil. Simmer on low heat for 10-15 min. Stir occasionally and add cream cheese. If the béchamel sauce becomes too thick, carefully add a little water. Season with nutmeg, salt and pepper.

Step 4/ 7

200 g

spinach

1 tbsp

olive oil

Finely chop the cooked onion, or get a new one, and sauté it in a pan with oil. Add the fresh spinach and let it shrink in. If you use frozen spinach, this step is not necessary.

Step 5/ 7

Check salmon for fish bones, remove from skin and cut into 1 cm/0,4 in. wide strips. If using frozen salmon, allow to defrost and cut into slices as well.

Step 6/ 7

4

lasagna noodles

50 g

Pecorino cheese

Starting with a few dollops of béchamel sauce and a layer of lasagna sheets, layer all ingredients alternately. Do not place the lasagna sheets directly on top of each other and always cover them well with sauce, otherwise they will not cook evenly. As a last layer, cover everything with béchamel sauce and pecorino cheese.

Step 7/ 7

Bake the lasagna at 200°C/390°F (gas level 4) for approx. 45 min. If your baking dish is small or very full, place it on a tray so the sauce does not drip into the oven.

Enjoy your meal!
More delicious ideas for you