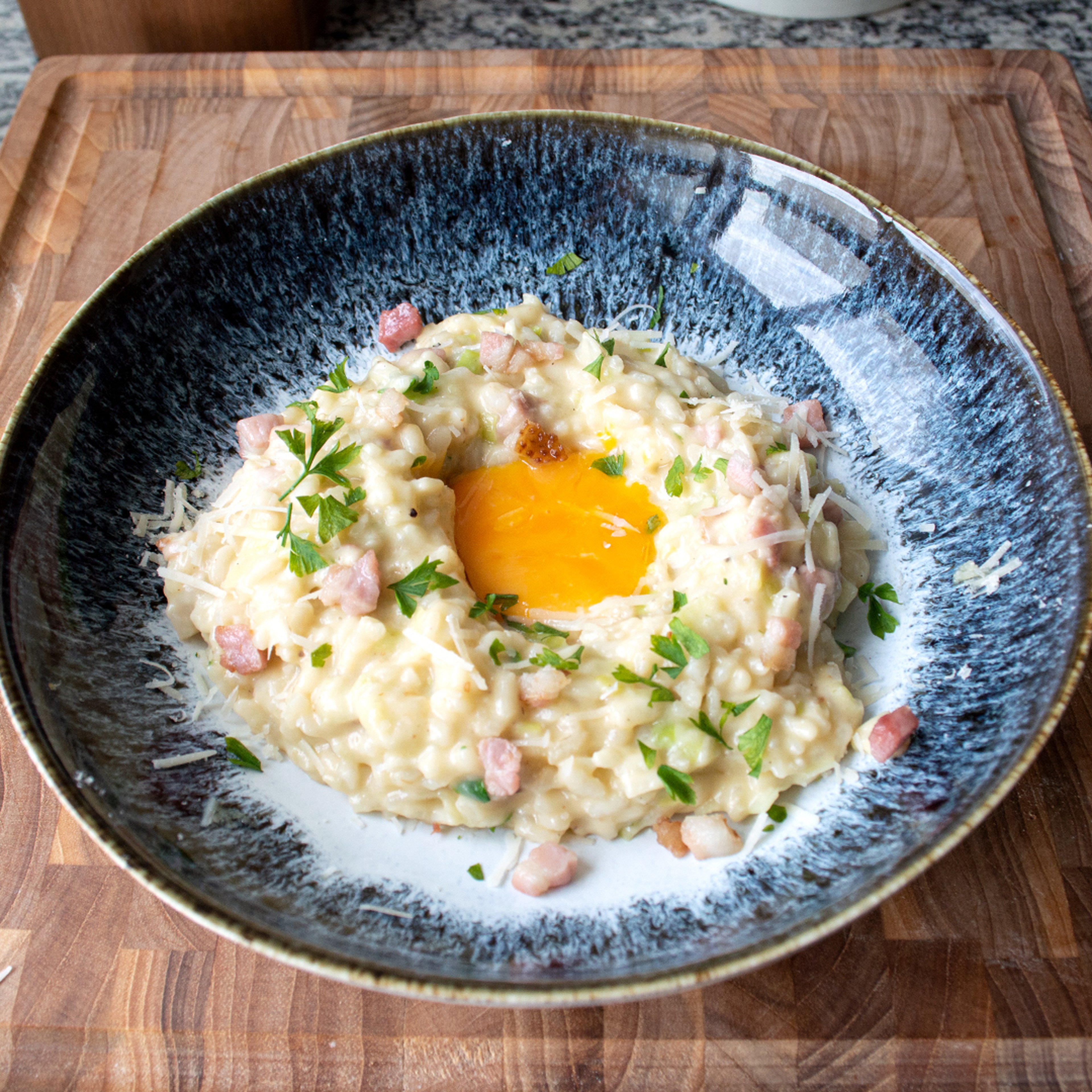 Risotto Carbonara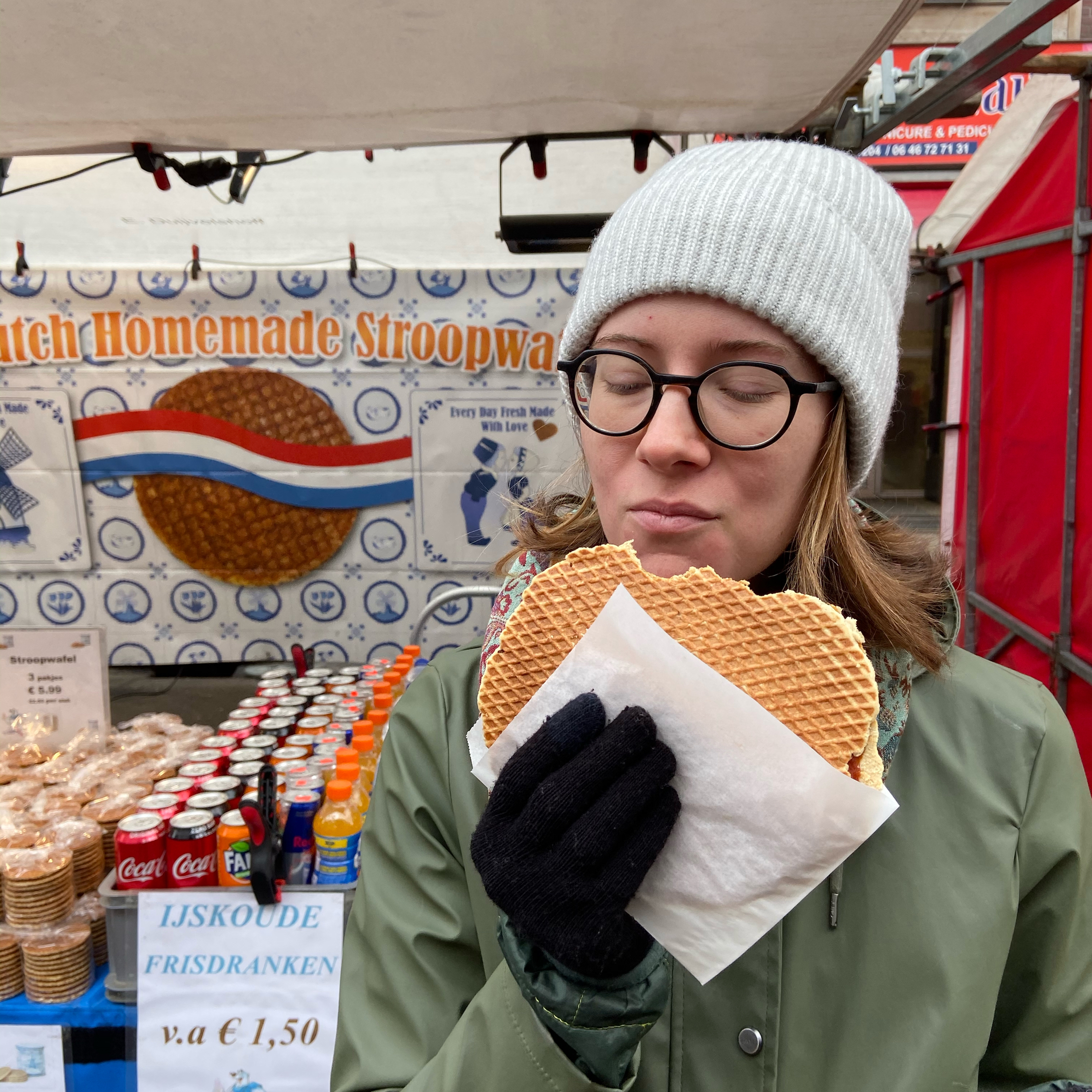 "Who doesn't love pasta carbonara? Who doesn't love risotto? Who knew combining them both would yield fluffy, savory heaven on a plate?! This risotto is heavy and decadent and should only be made for people you really really love. "
Step 1/ 6

Dice the bacon into cubes or batons. Then, in a wok or shallow cooking pan, cook the bacon on medium-low heat until some of the fat is rendered out. Drain the bacon on a paper towel and set aside until later.

Step 2/ 6

⅔

onion

⅔ tbsp

olive oil

⅔ tbsp

butter

⅔ cup

risotto rice

Using the same pan as the bacon, cook the finely diced onion in the bacon fat with some olive oil and butter. Cook until translucent. Then add the risotto rice and toast for a few minutes to absorb all the fat and oil in the pan.

Step 3/ 6

⅓ cup

dry white wine

1⅔ cups

chicken stock

When rice is dry and well-toasted, add the white wine and let it quickly absorb into the risotto rice, stirring frequently. Then add about 1/2 cup of chicken or veggie stock to the pan and stir until mostly absorbed. Then repeat this process of adding stock and stirring from time to time until the risotto rice is al dente or cooked to taste.

Step 4/ 6

While your risotto is cooking, grate your Parmesan cheese, whisk the egg yolks together with the cream, and chop the parsley. Set aside until risotto is done cooking.

Step 5/ 6

½ cup

Parmesan cheese

2

egg yolks

¼ cup

cream

⅛ cup

parsley

⅓ tsp

salt

⅓ tsp

pepper

When the risotto is al dente add the bacon cubes, most of the Parmesan cheese, most of the parsley and salt and pepper to taste and stir until incorporated. Then turn off the heat and immediately add the egg and cream mixture to the risotto in a slow stream as you are constantly stirring the risotto.

Step 6/ 6

Plate the risotto and, if desired, add a pasteurized egg yolk to the center for added creaminess and aesthetics. Finish off with a sprinkle of the remaining parsley and Parmesan cheese.

Enjoy your meal!
More delicious ideas for you