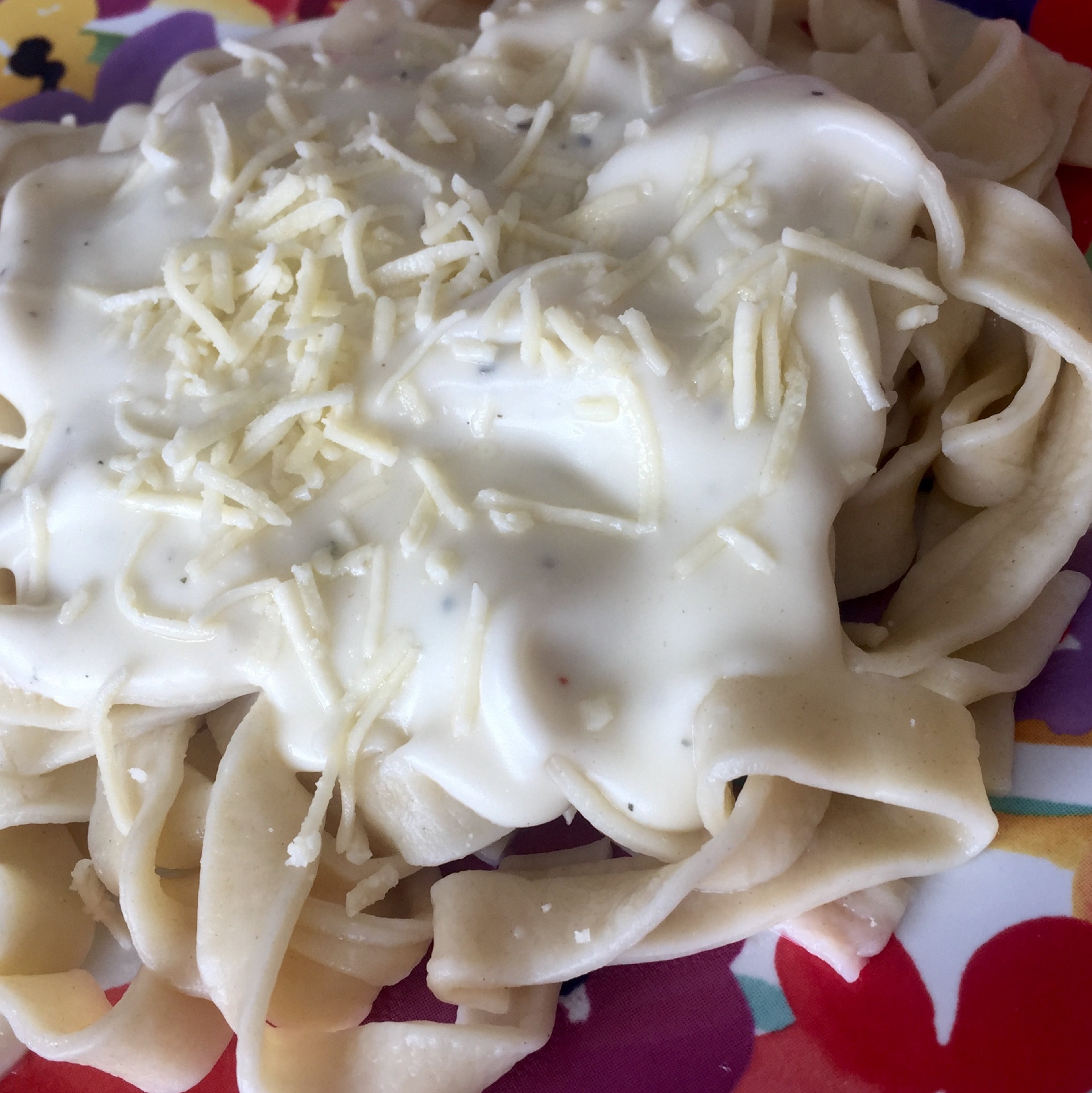 Homemade Alfredo Pasta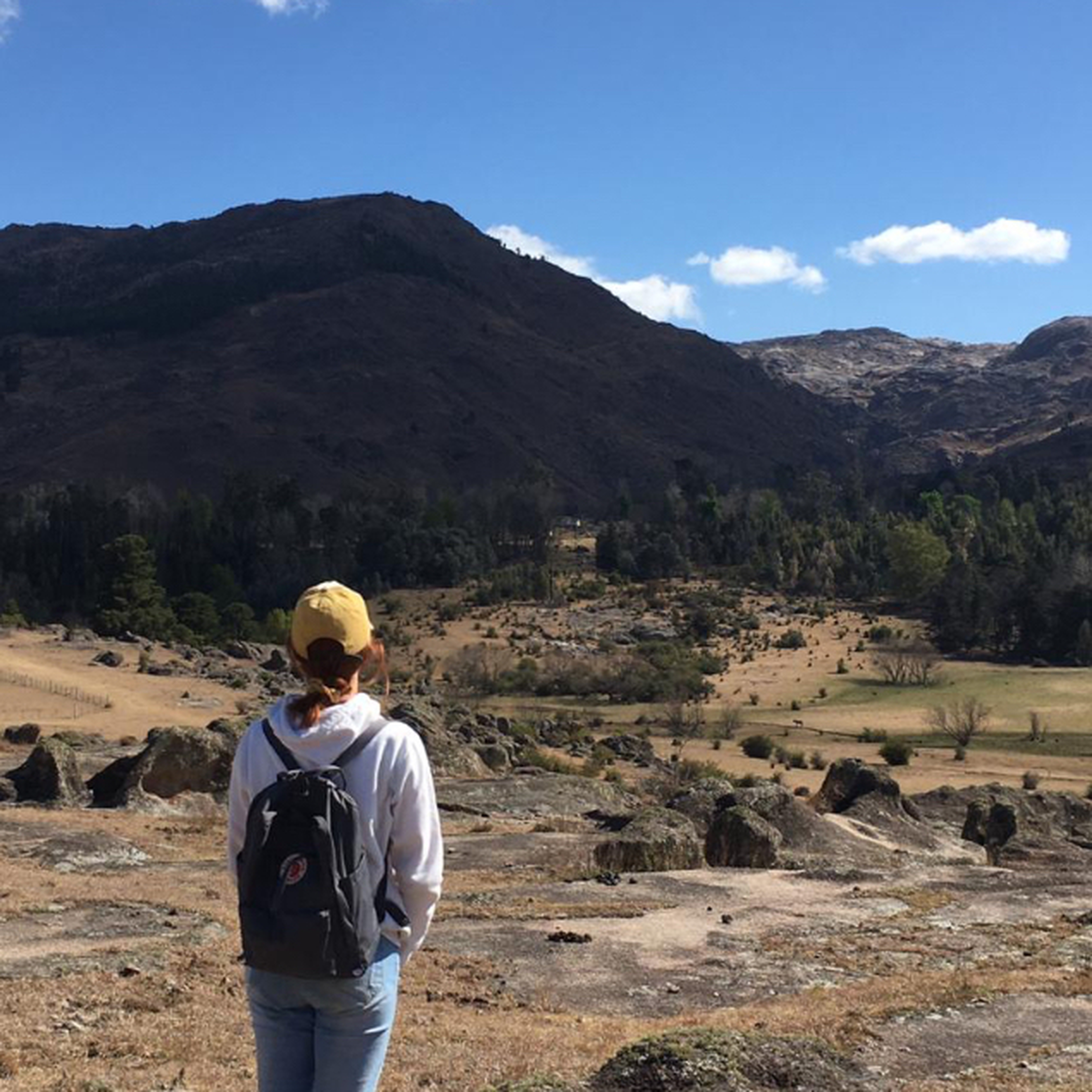 "There is nothing like homemade pasta. This recipe is great for rainy weekends, or sunny weekends, or any day, really. Even though it takes longer than just using store bought pasta, it is totally worth it! This recipe only takes a few ingredients easily found at home. Hope you enjoy it as much as I do! If you try it, let me know in the comments, and ask any questions there as well. I'll make my best to answer! Espero que lo disfrutes! (that's how you say "I hope you enjoy this" in Spanish)"
Step 1/ 20

place flour in a bowl, and add a pinch of salt to it

Step 2/ 20

crack the eggs into the same bowl

Step 3/ 20

beat the eggs then start mixing with the flour

Step 4/ 20

don't worry if it seems too dry. Just knead until it forms a dough. Depending on the size of the eggs and on your flour, you might need to add a bit of water to make it come together. Just add a bit at a time, and knead. Kneading is key for a soft dough

Step 5/ 20

once it comes together, shape into a ball and cover with plastic wrap. chill for 20-30 minutes

Step 6/ 20

one thing I love about this dough is that it works for pretty much any kind of pasta, and it is easy to remember (for every 100 grams of flour use 1 egg). If you are making this for less people, then just remember it is 100 grams of flour per person. Just wanted to leave this here as a tip. Now let's continue with the recipe!

Step 7/ 20

once chilled, start rolling. Now, every pasta machine is different, and the grade levels might vary. Some machines come with a little guide on how to make different kinds of pasta depending on the thickness of the dough, so check it out before making your pasta. Rolling by hand is also fine! Just keep in mind that the dough is pretty hard, so it will take time. Roll thinner than you might think you need to!

Step 8/ 20

roll about this thin. On my machine, I did it up to grade 8, but again, this might vary from machine to machine. Roll as thin as you want.

Step 9/ 20

now it's time to cut your pasta! I used grade 8 on my machine as well, but you can choose as thick or thin as you want them to be. You can also cut them by hand, using a sharp knife! If you are more on the artsy side, then maybe you can cut the pasta into special shapes (there are a lot of tutorials on that)

Step 10/ 20

this is how the pasta should look like

Step 11/ 20

dust a pan with a bit of flour and toss the pasta into it. Make sure to coat the pasta with flour as well, to prevent it to stick to itself. (Quick tip: if your dough is more on the sticky side, you might need to coat it with flour while rolling it)

Step 12/ 20

once you are done cutting the pasta make sure it is thoroughly coated with flour

Step 13/ 20

set water to boil, and season it with salt. Once it is boiling, add the pasta, and cook for 4-5 minutes. (fresh pasta cooks quicker since it doesn't need to hydrate as well as cook)

Step 14/ 20

while the pasta boils, it's time to make the sauce! I've seen a bunch of recipes and ended up with this one, which is a mix of many. To start, melt the butter in a pot. (once the butter is melted, you can add some garlic cloves, about 1 or 2. This is optional. I perdonally don't add fresh garlic, since I am not a huge fan of a lot of garlic in meals. But if you do, then this is how you can add a stronger garlic flavor into your sauce)

Step 15/ 20

add the flour, and stir to prevent getting lumps.

Step 16/ 20

gradually start adding the milk, and keep on stirring.

Step 17/ 20

this is what it should look like when all the milk is added. stir until it thickens

Step 18/ 20

season with dried basil, dried oregano, chili flakes (this is optional!), salt to taste and garlic pepper (if you added fresh garlic before, you can skip this and use regular pepper instead)

Step 19/ 20

add about half cup of shredded parmesan cheese, and stir. once it is thick and bubbly, it is ready to eat

Step 20/ 20

drain the pasta, and serve with the alfredo sauce. top with shredded parmesan cheese and fresh parsley. Enjoy!

Enjoy your meal!
More delicious ideas for you