Hanna makes a mini minimalist cake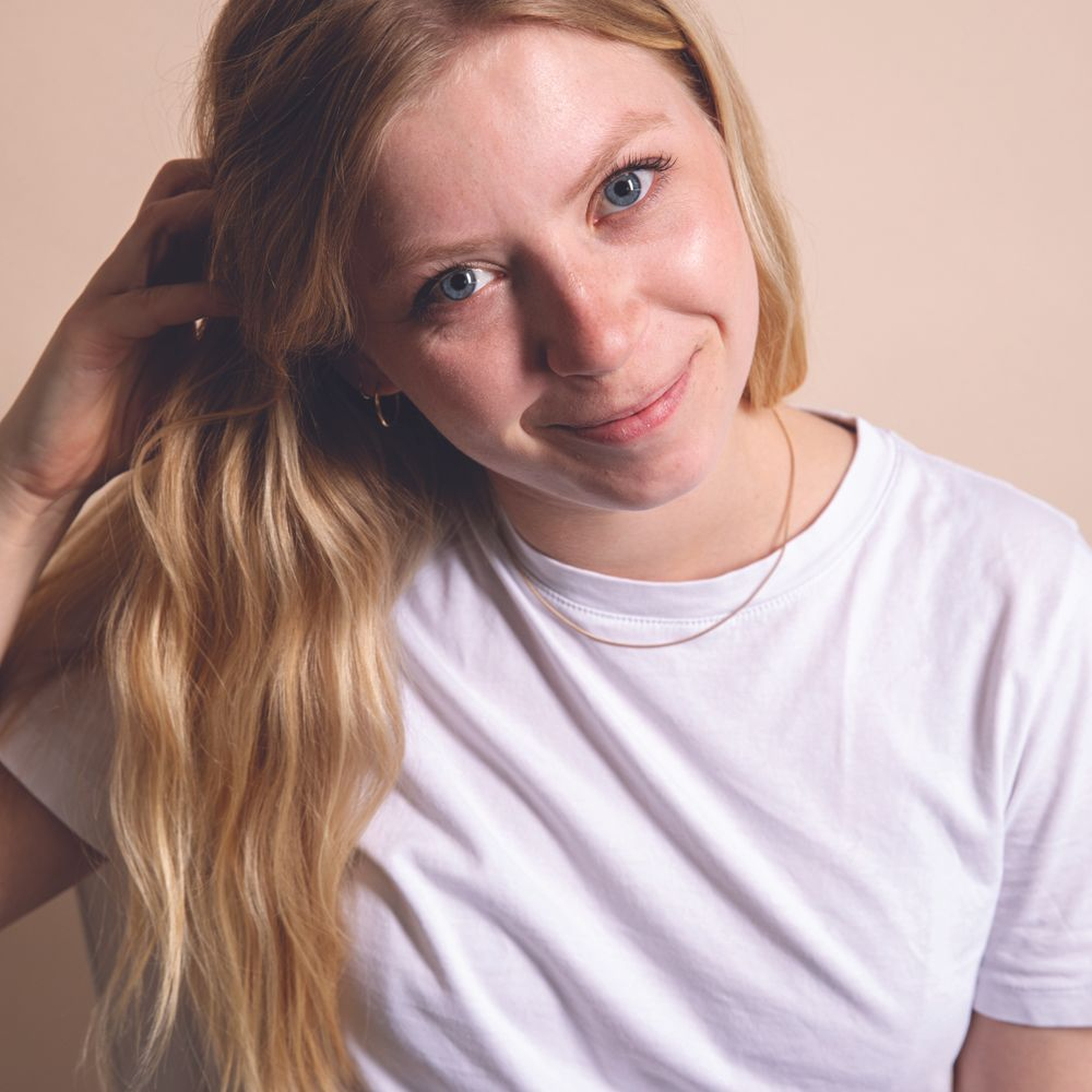 "If you've been spotting these adorable 'mini' minimalist cakes all over the internet—but didn't think you could make one at home—think again, and press play on the video where I break down the recipe for you! It's the perfect size to make and gift to a loved one—and the best part (besides eating it, of course) is writing the message of your choice on top! The cake base itself is super simple and is baked a single springform pan and then cut in half lengthwise. For the filling, you can use the jam of your choice and experiment with your favourite color scheme for the buttercream frosting. Have fun!"
Ingredients
butter (room temperature)
Utensils
oven, springform pan (6 in.), parchment paper, blender, liquid measuring cup, whisk, knife, rubber spatula, bowl (small), 2 piping bags, 2 decorating tips, serrated knife, cake turntable, offset spatula, decorating tip (star-shaped)
How to level cakes
How to slice a cake like a pro
How to fill a piping bag
How to test a cake for doneness
Step 1/ 6

62½ g

flour

¼ tsp

baking powder

⅛ tsp

baking soda

50 g

sugar

⅛ tsp

salt

¾

eggs

25 ml

milk

¼ tsp

vanilla extract

25 g

full-fat Greek yogurt

¼ tsp

lemon zest

butter (for greasing)

oven
springform pan (6 in.)
parchment paper
blender
liquid measuring cup
whisk

Grease the springform pan and line with baking paper. Mix flour with baking powder, baking soda, sugar, and salt in the bowl of a stand mixer. Whisk eggs, milk, vanilla extract, yogurt, and lemon zest in a liquid measuring cup.

Step 2/ 6

Preheat the oven to 180°C/356°F. Add the dry ingredients to the bowl of the stand mixer. Insert the paddle. On low mixing speed, add some of the butter, cut into small pieces. Then add the liquid ingredients, gradually, in three parts, mixing in between, until everything is well combined. Pour the mixture into the springform pan and smooth it out with a rubber spatula. Bake in the preheated oven for 50 - 60 min. If possible, bake a day in advance.

Step 3/ 6

62½ g

butter

62½ g

sweetened condensed milk

assorted food coloring

bowl (small)
2 piping bags
2 decorating tips

For the buttercream, add remaining butter with the sweetened condensed milk to the bowl of the stand mixer. Mix on medium-high speed until shiny, fluffy and light. Take 2 tablespoons of the buttercream and add desired food coloring for the writing on the cake. Pour into a small piping bag fitted with a piping tip with a fine, round, opening to pipe and write with. Add desired coloring for the cake to the remaining buttercream and fill it into a piping bag with a round nozzle.

Step 4/ 6

When the cake has cooled completely, carefully remove from the form. If the top is not completely straight, level it with a serrated knife. Now cut the bottom in half lengthwise to make two even layers.

Step 5/ 6

cake turntable
offset spatula

Place one layer on a cake turntable and pipe a 1 cm (approx. ⅓ in) wide buttercream border around the outside. Place the jam and fresh berries in the center. Place the second cake layer on top and then cover the entire cake with a thin layer of buttercream to seal in the crumbs. Chill the cake for about 30 min.

Step 6/ 6

decorating tip (star-shaped)

Now coat the entire cake again with buttercream and smooth it out until an even, smooth surface has been created. Decorate the top edge with the remaining buttercream and a star piping tip. Then use the buttercream to write a funny message, greeting, or a smiley. Chill again for 1 hr. Cut and serve. Enjoy!

Enjoy your meal!
More delicious ideas for you