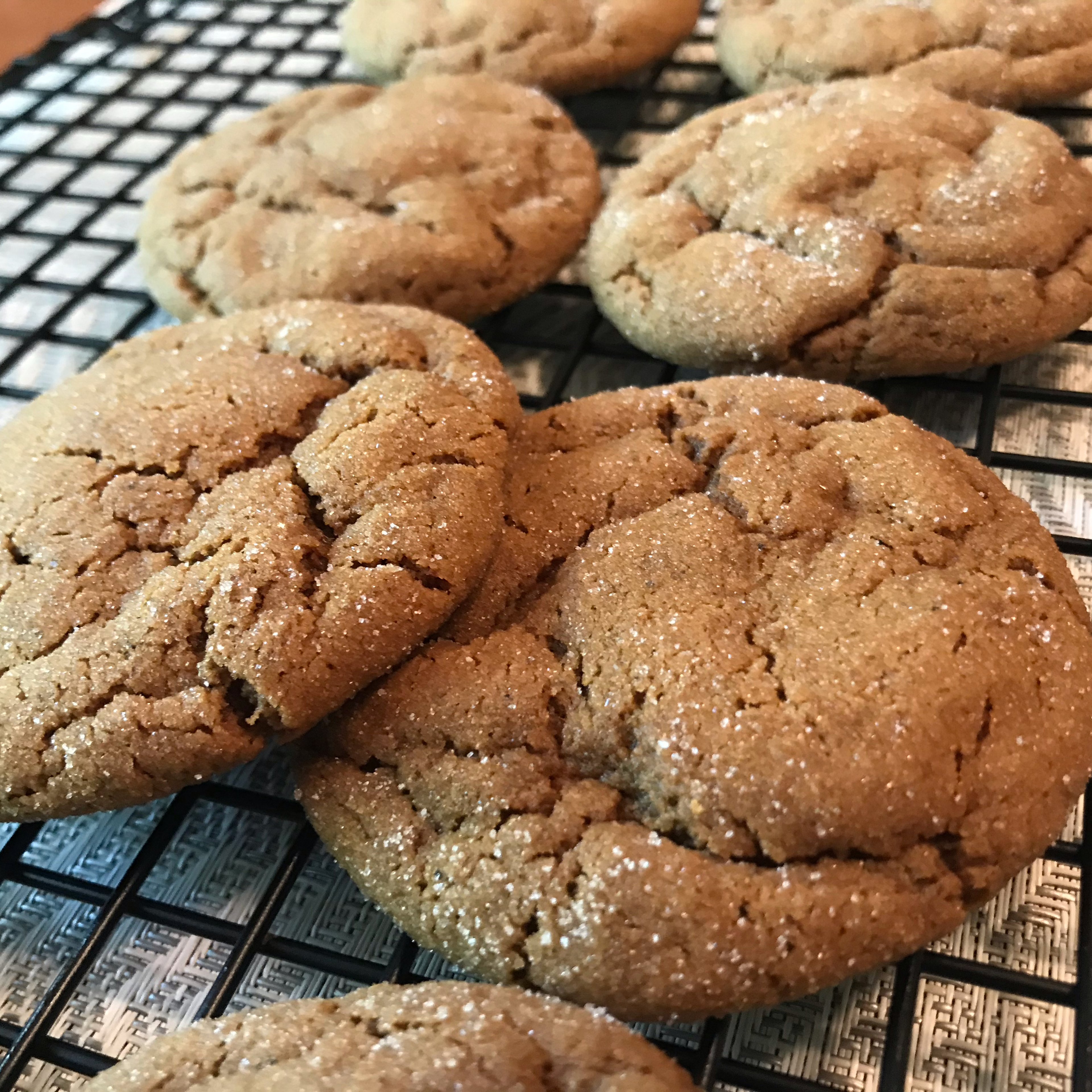 Ginger Molasses Cookies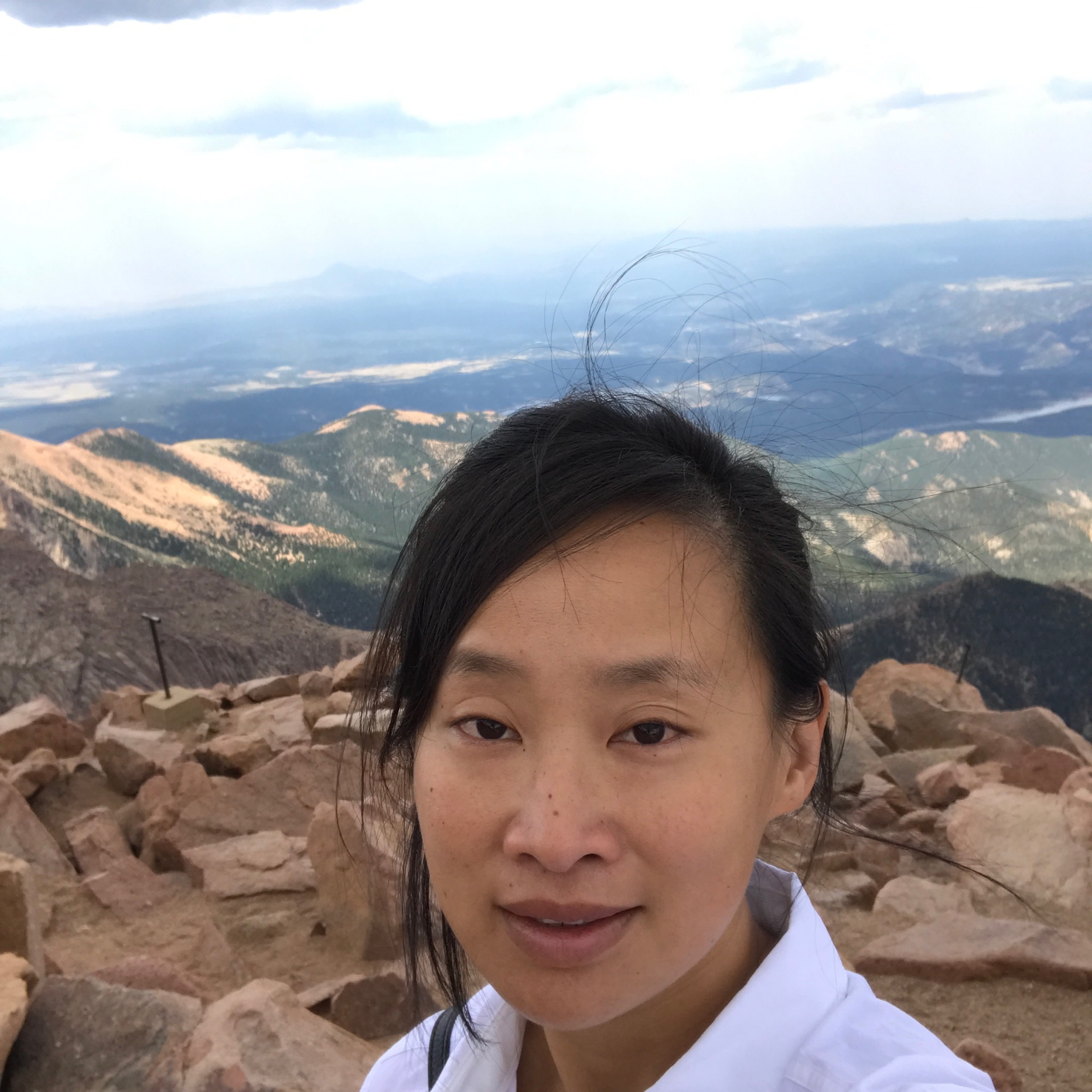 "The first time I had this cookie at the Blue Bottle Coffee cafe, I was awestruck by the soft & chewy texture with a light crisp edge, and blown away by the complex flavor & mouth-filling heat. I had never made a cookie in my life, nor was I a cookie fan, but at that moment I knew I had to learn how to make that cookie! This cookie introduced me to the world of baking. Chances are slim that these cookies will be as life changing to you as they were to me, I hope you will at least give it a try!"
Ingredients
unsalted butter (room temperature)
Light molasses (unsulfered)
Utensils
fine grater, paring knife, Small bowl, Large bowl, Sifter (mesh colander), stand mixer with paddle, Spatula or wooden spoon, plastic wrap, baking sheet, parchment paper, Small plate, Metal spoon, Cooling rack
Step 1/ 11

Take the butter out to soften to room temperature.

Step 2/ 11

fine grater
paring knife
Small bowl

Take the fresh ginger, peel the skin with a butter knife or a metal spoon, and grate the ginger with a microplane into a small bowl; set aside.

Step 3/ 11

¼ cups

All purpose flour

⅛ tbsp

unsweetened cocoa powder

⅛ tbsp

Ground dried ginger

⅛ tsp

baking soda

⅛ tsp

Ground black cardamom

⅛ tsp

Black pepper

Large bowl
Sifter (mesh colander)

In a large bowl, sift the flour, cocoa powder, ground dried ginger, baking soda, black cardamom and black pepper. If you can't find black cardamom, you can substitute it with 1/2 tsp of ground clove and 1/4 tsp of ground green cardamom.

Step 4/ 11

⅛ cup

unsalted butter (room temperature)

⅜ tbsp

Grated fresh ginger

stand mixer with paddle
Large bowl
Spatula or wooden spoon

We are going to cream the butter with the ginger. Make sure the butter is soft. Mix the butter and the grated ginger on low speed for 2 minutes. If you don't have a mixer, you can use a wooden spoon or silicone spatula, mix the butter and ginger in a large bowl until creamy and well blended.

Step 5/ 11

⅛ cup

light brown sugar

⅛ tsp

Kosher salt

⅛ cup

Granulated sugar

Slowly add the two types of sugar and salt into the creamed butter & ginger while mixing on low speed. Once combined, scrape down the sides of the bowl, then mix on medium speed for 4 minutes, until light and fluffy. If you are using table salt instead of kosher salt, use half the amount of salt.

Step 6/ 11

⅛ cup

Light molasses (unsulfered)

Add the molasses and mix well until combined, about 1-2 minutes.

Step 7/ 11

Add the flour mixture and mix on low speed until the cookie dough is well combined, no dry spots. Scrape down the sides of the bowl to combine thoroughly without over mixing.

Step 8/ 11

The cookie dough needs to chill in the refrigerator for at least 3 hours, and can be refrigerated up to 5 days. You can either cover the bowl, transfer the dough to an airtight container, or transfer to plastic wrap and wrap tightly to chill.

Step 9/ 11

¼ tbsp

sugar (for coating)

baking sheet
parchment paper
Small plate

Preheat the oven to 350 degrees Fahrenheit, or 175 degrees Celsius. Line a baking sheet with parchment paper or silicone mat. Fill a small plate with sugar.

Step 10/ 11

Roll 2 tablespoons, or 50g, portions of the dough into balls. The dough will melt in your hand, best to use a spoon to scoop off a portion of the dough then roll in your hands quickly. Roll the balls of dough in the plate of sugar and coat thoroughly. Place them on the baking sheet spaced 2 inches apart. Put the unused dough back in the refrigerator.

Step 11/ 11

Bake for 12-15 minutes, until the top is crackly but still soft to the touch. Let the cookies cool on the pan for 10 minutes, then move to cool completely on a cooling rack. The surface will firm up as they cool.

Enjoy your meal!
More delicious ideas for you