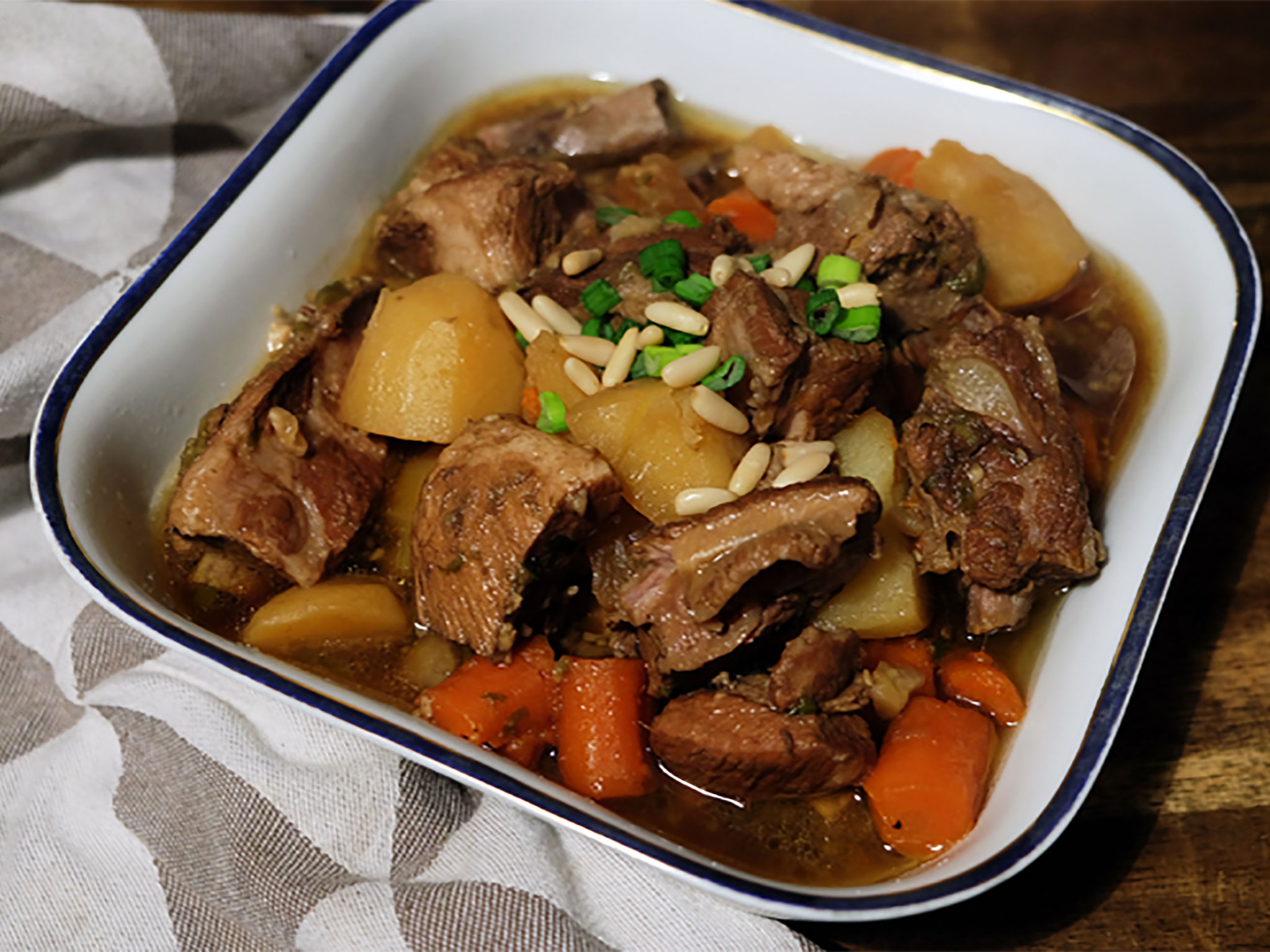 Galbi-Jjim (Korean braised short ribs)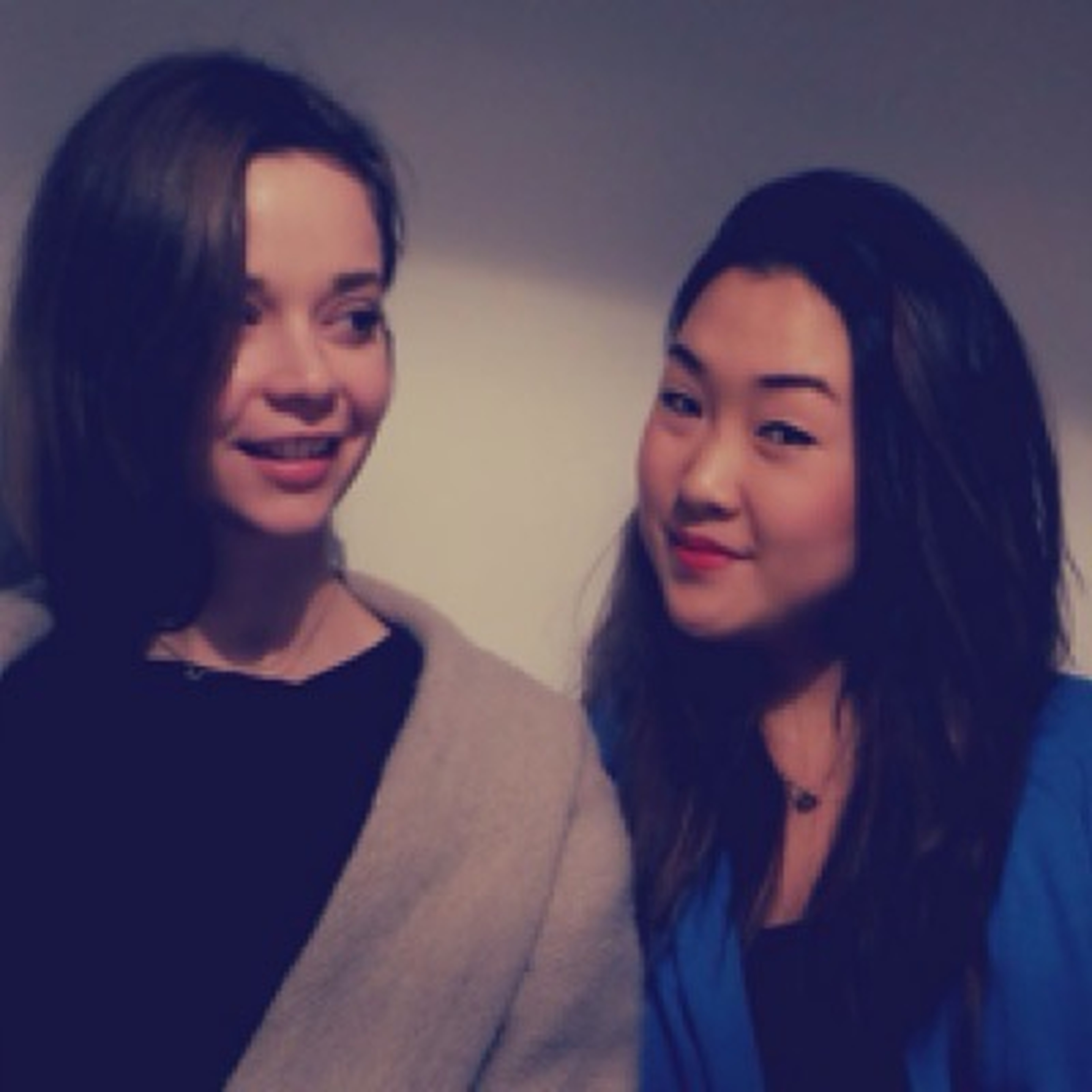 "Galbi-Jjim is my all-time favorite dish. It's a Korean braised meat dish made from beef or pork ribs, similar to goulash. As a child, I loved it when my mom made Galbi-Jjim for us."
Utensils
pot, paper towels, cutting board, knife, peeler, bowl, sieve
How to marinate
How to prepare garlic
How to cut an onion
How to cut green onions
How to peel ginger
How to cook aromatic rice
Step 1/ 7

Wash the meat, pat it dry with paper towels, then place it in a large pot.

Step 2/ 7

⅓

onion

2⅔ g

ginger

1⅔

peppercorns

Peel and quarter the onion. Peel and halve a part of the ginger. Add onion, ginger and peppercorns to the pot, cover with water and cook for about 20 min. on medium heat.

Step 3/ 7

⅓

daikon radish

66⅔ g

carrots

1

potatoes (floury)

Peel the daikon radish and cut into 3-cm/1.2-in thick strips. Peel the carrots and also cut 3-cm/1.2-in thick strips. Peel and quarter the potatoes as well.

Step 4/ 7

1

spring onions

1 cloves

garlic

1⅓ g

ginger

⅔ tbsp

sesame

2 tbsp

soy sauce

1 tbsp

sugar

⅔ tbsp

sesame oil

⅛ tsp

pepper

Now prepare the marinade. Wash the spring onions and cut into fine rings. Peel and mince the garlic. Peel and chop the remaining ginger. Put in a bowl and mix with the sesame, soy sauce, sugar, sesame oil, and pepper.

Step 5/ 7

When the meat has been boiled for 20 min., remove the meat from the pot and pour the broth through a sieve. Collect the broth but discard the onion, ginger and peppercorns. Add the meat to the marinade and let sit for approx. 5 min.

Step 6/ 7

soy sauce

sugar

sesame oil

Put the marinated meat and the broth back into the pot, add the potatoes, carrots, and daikon radish, and cook covered on medium heat for approx. 1 hr. By then the liquid should have reduced and the meat should be tender. Season to taste with soy sauce, sugar, and sesame oil, then leave to simmer for another 10 min.

Step 7/ 7

⅓ tbsp

pine nuts

rice for serving

kimchi for serving

The dish is ready when the liquid has almost completely boiled off, and the meat is easily removed from the bone. Serve in a large bowl and garnish with pine nuts. Traditionally, this dish is served with rice and kimchi. Enjoy!

Enjoy your meal!
More delicious ideas for you