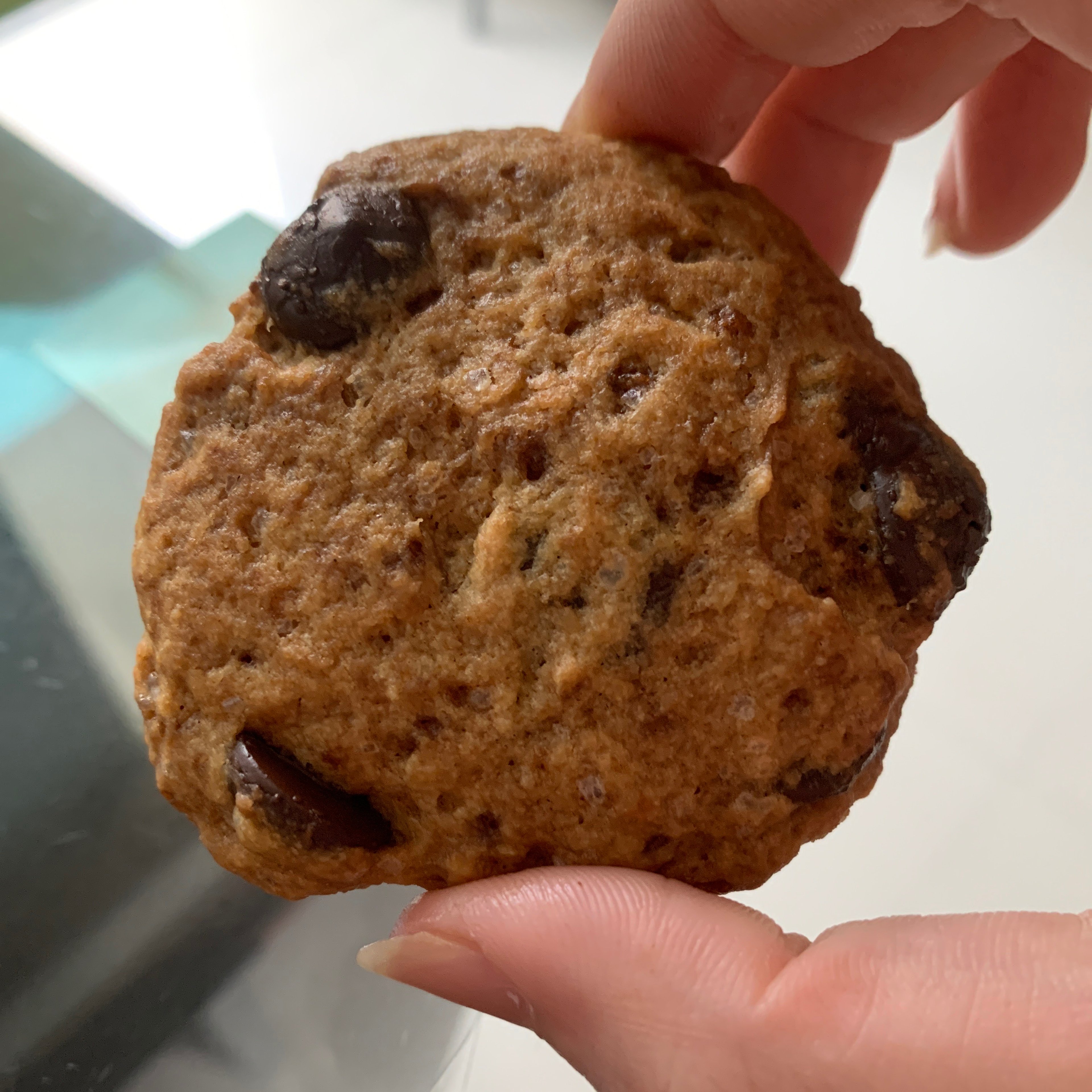 Famous amous chocolate chip cookies
"This is a recipe that I have held on for 2 years and has always been a crowd pleaser. Do try them on and tell me what you think!"
Ingredients
Dark chocolate chip cookies
Step 1/ 13

20 g

butter

8⅓ g

White sugar

Cream the room temp butter and sugar together using a electric mixer until fluffy.

Step 2/ 13

20 g

All purpose flour

½ tbsp

milk

Alternate adding the milk and flour into the mixture and mix until well combined

Step 3/ 13

⅛ tsp

baking soda

⅛ pinch

salt

⅛ tsp

vanilla extract

Add in the salt, baking soda and vanilla and mix

Step 4/ 13

Mix in the brown sugar until well combined with the electric mixer

Step 5/ 13

16⅔ g

Dark chocolate chip cookies

With a spatula, fold in the chocolate chips

Step 6/ 13

Move the dough onto a cling wrap and wrap the dough into a cylinder-like shape

Step 7/ 13

Leave it in the fridge for up to 1 hour

Step 8/ 13

Once that hour is over, preheat the oven and get the dough out of the fridge

Step 9/ 13

Line some non-stick baking paper on a baking tray

Step 10/ 13

Grab a tablespoon and scoop the dough and roll it into a ball with your hands

Step 11/ 13

Place them on the baking tray with at least 4-5cm apart

Step 12/ 13

Bake them in the oven for 15-20 minutes

Step 13/ 13

Once baked, cool them for another 15 minutes

Enjoy your meal!
More delicious ideas for you