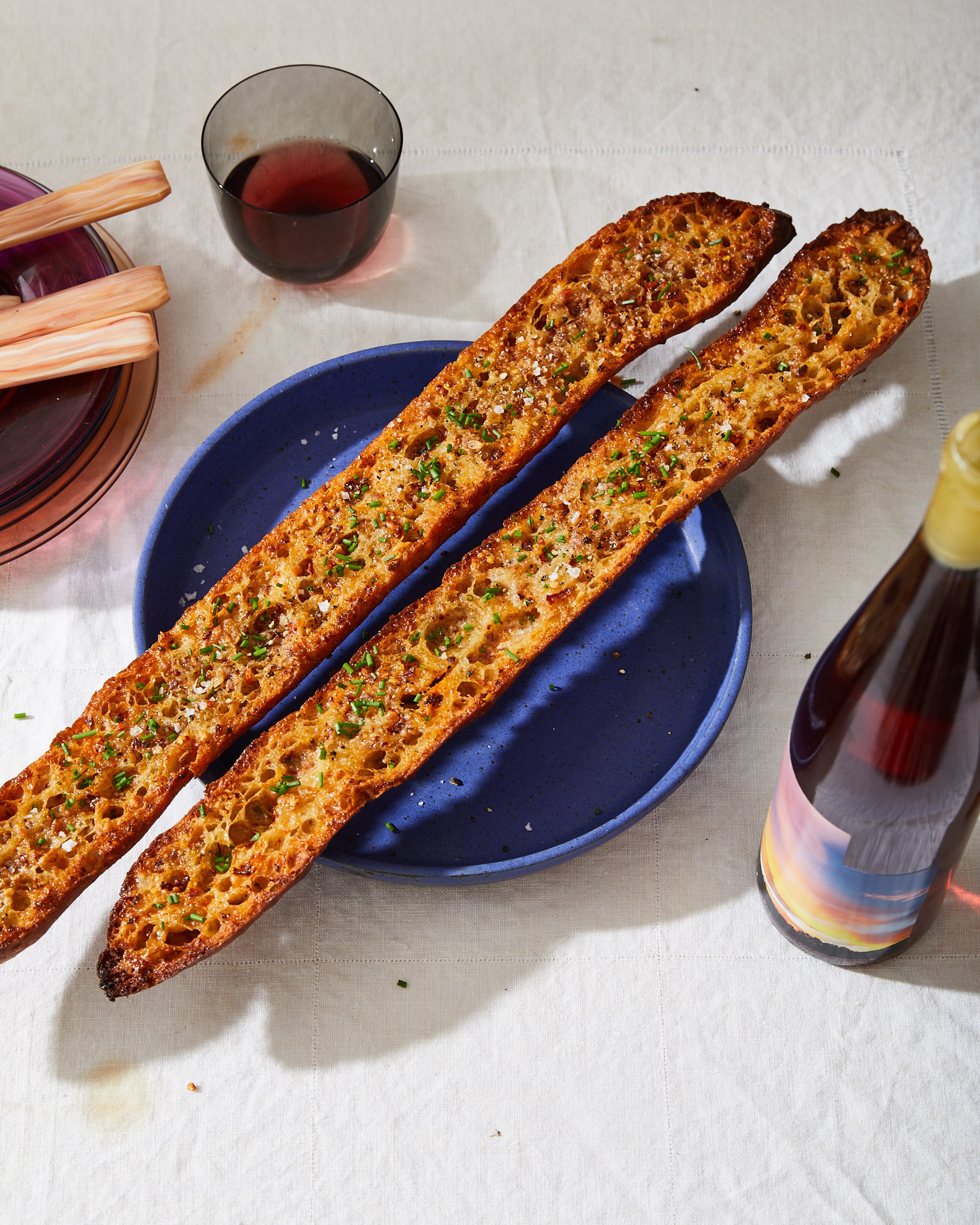 A Better Garlic Bread / Caramelized Garlic on Toast with Anchovies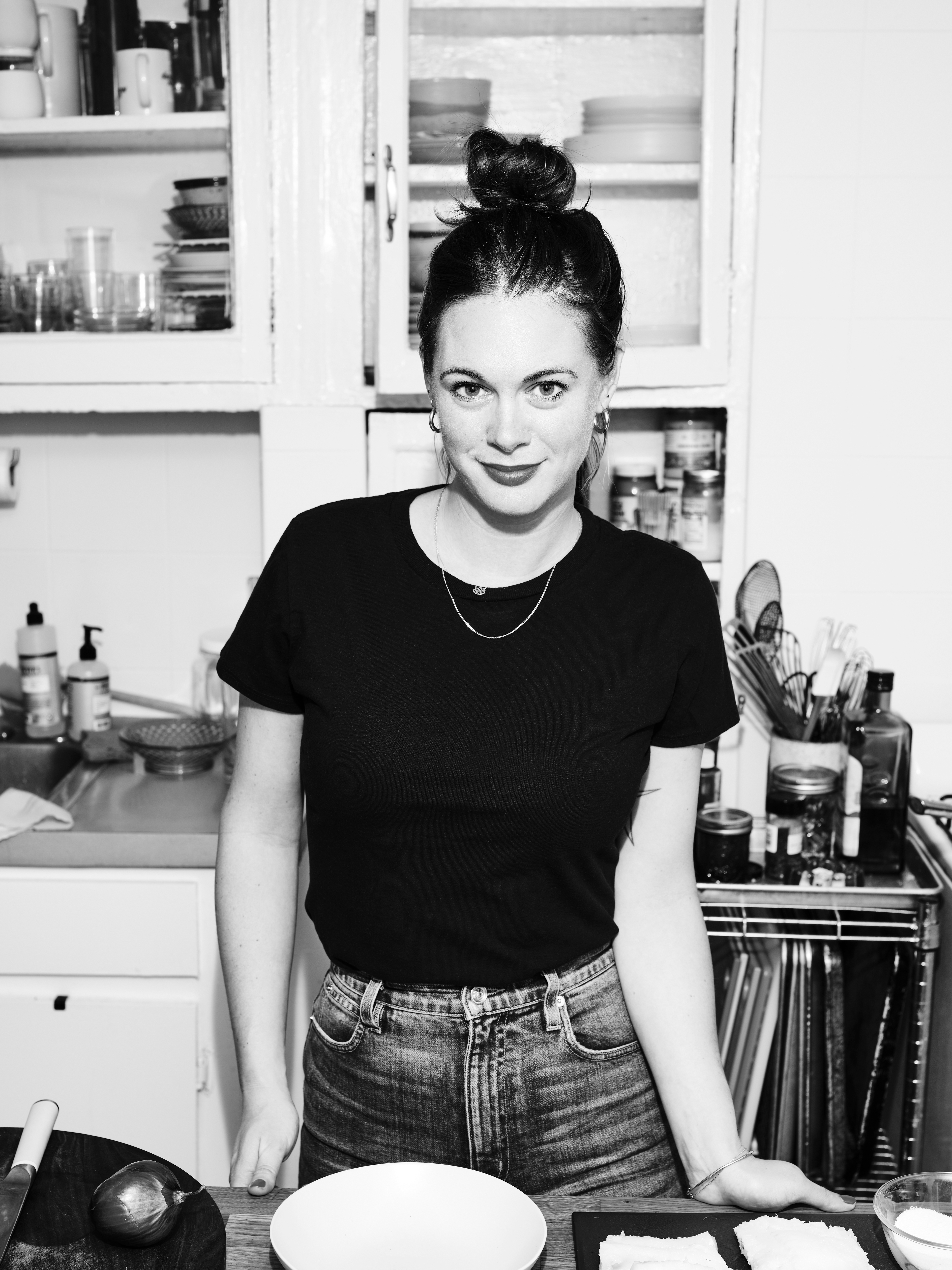 "Garlic bread is one of life's finest, simplest pleasures, up there with a roast chicken and a perfect salad with lemon. It's basic and should not be overthought. But do not treat it or mistake this as garlic butter on toast—or worse, soggy bread soaked in garlic butter—garlic bread is neither. The secret is treating it like french toast in the sense that you really, truly do need to soak the hell out of it, ensuring that the edges get golden brown and crisped while the center stays soft and tender. Yes, the anchovies are a secret weapon, but the garlic cloves, slowly softening and caramelizing in the oil, are the real hero. Don't worry about getting the cloves too broken up—a few pieces here and there are a welcome addition. This butter mixture makes enough for 1 or 2 baguettes, depending on the baguette, but start with one and either way you'll have some leftover—because to run out of garlic butter would be a true crime. Adapted from Nothing Fancy. Copyright © 2019 by Alison Roman. All rights reserved."
Ingredients
flaky sea salt (for sprinkling)
Utensils
oven, pot (small), bowl, fork, baking sheet
Step 1/ 4

Preheat the oven to 425°F.

Step 2/ 4

41⅔ ml

olive oil

⅓ bulb

garlic

20 g

anchovies

Heat the garlic (cloves separated, peeled, and smashed with the back of a knife) and oil in a small pot over medium heat. Cook until the garlic has started to audibly sizzle, about 3 minutes. Reduce the heat to the lowest possible setting and continue to cook until the garlic is totally tender and golden brown, 15 to 20 minutes. Add the anchovies (drained) and remove from heat.

Step 3/ 4

41⅔ g

butter (soft)

⅓ pinch

chili flakes (optional)

salt

pepper

⅓

baguette

Transfer the oil mixture to a medium bowl along with the butter and red pepper flakes. Using a fork, smash everything together so that the garlic cloves break down and everything turns into a delicious, creamy paste. Season with salt and pepper. Using a spoon, evenly distribute this deliciousness onto each half of the bread (halved lengthwise), letting it really soak in there.

Step 4/ 4

parsley (for sprinkling)

flaky sea salt (for sprinkling)

Place the bread on a rimmed baking sheet and bake until the edges are golden brown, with soft and supple centers (the only time I'll use the word supple), 8 to 10 minutes. Remove from oven and sprinkle with flaky salt and parsley (finely chopped), if using.

Enjoy your meal!
More delicious ideas for you