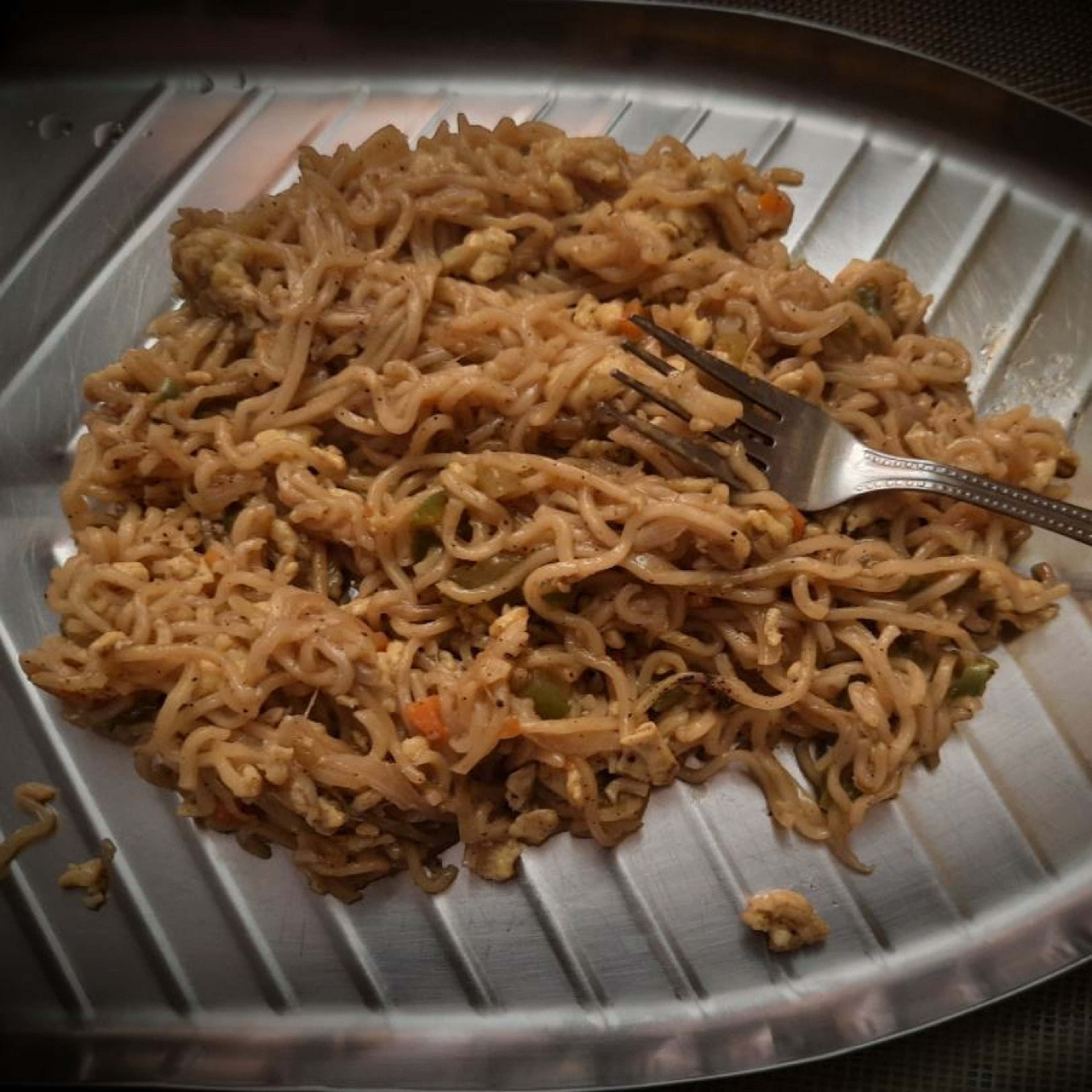 Egg Veggies noodles
"This dish can be cooked by anyone and loved by all.. It can be prepared with or without egg."
Step 1/ 10

Heat the oil in the pan. Once heated, add the chopped garlic and green chillies.

Step 2/ 10

Once chilli and garlic sauted, add the onions saute until its get translucent

Step 3/ 10

100 g

green beans

75 g

carrots

1

green bell pepper

now add the veggies to the saute

Step 4/ 10

add the capsicum at the last stage and saute for 1min. Now turn off the stove and change the pan.

Step 5/ 10

1 tbsp

soy sauce

½ tbsp

chili powder

2 tbsp

oil

Add the required water for the instant noodles and add the tastemaker powder, oil and soy sauce. Chilli powder for your taste if u need spiciness in the dish...

Step 6/ 10

Once the water is boiled, add the instant noodle bars in the water.

Step 7/ 10

Turn off the stove, once the noodles came to this stage. Better add this to veggies pan...

Step 8/ 10

Add the beaten 4 eggs to the oil pan. Scramble it

Step 9/ 10

1 tbsp

pepper (for sprinkling)

Add pepper to the scrambled eggs.

Step 10/ 10

Add all the veggies, scrambled eggs and noodles in a pan...Mix it well ...Sprinkle the pepper powder and garnish with spring onions.

Enjoy your meal!
More delicious ideas for you