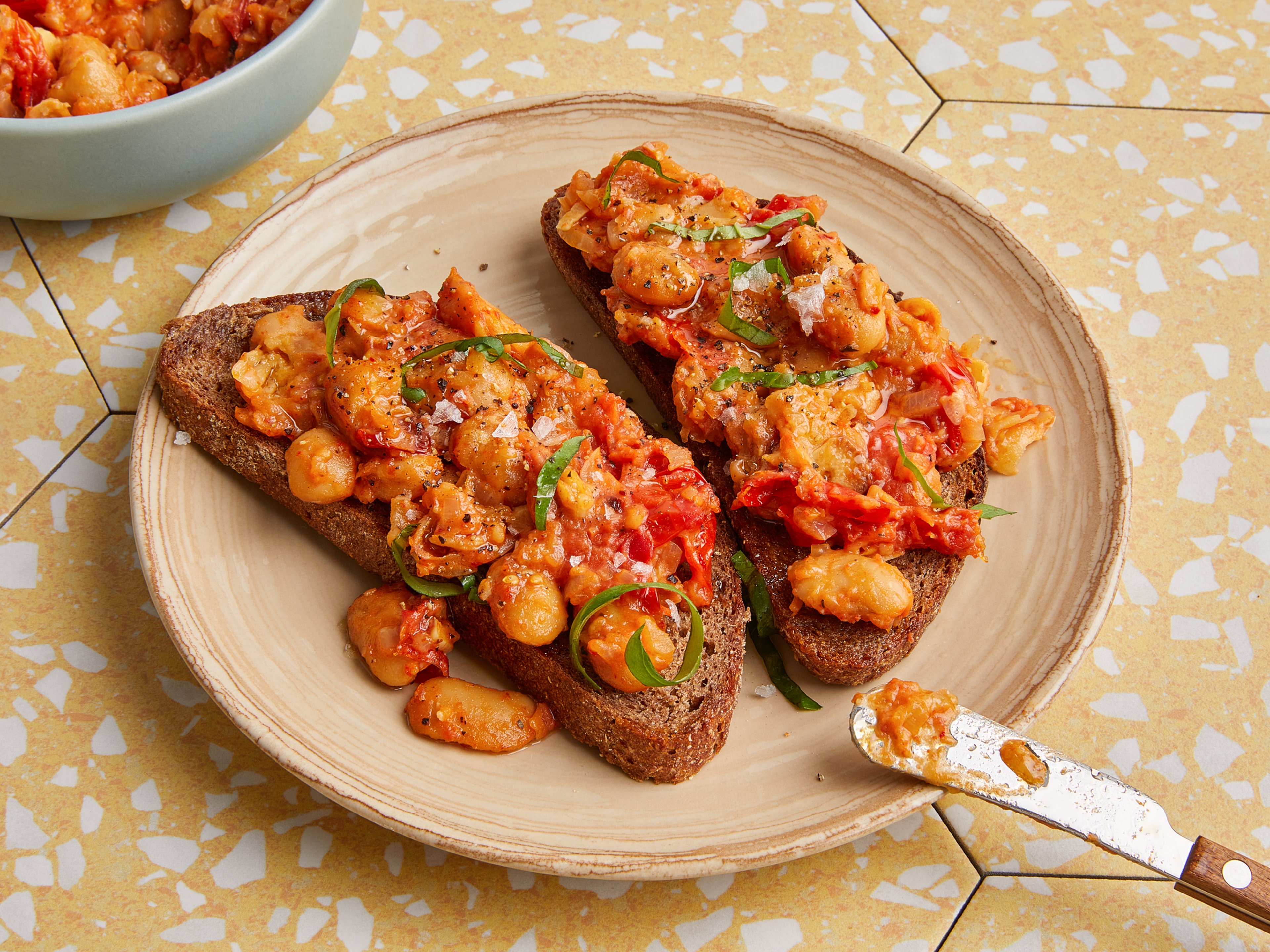 Easy roasted white beans with tomatoes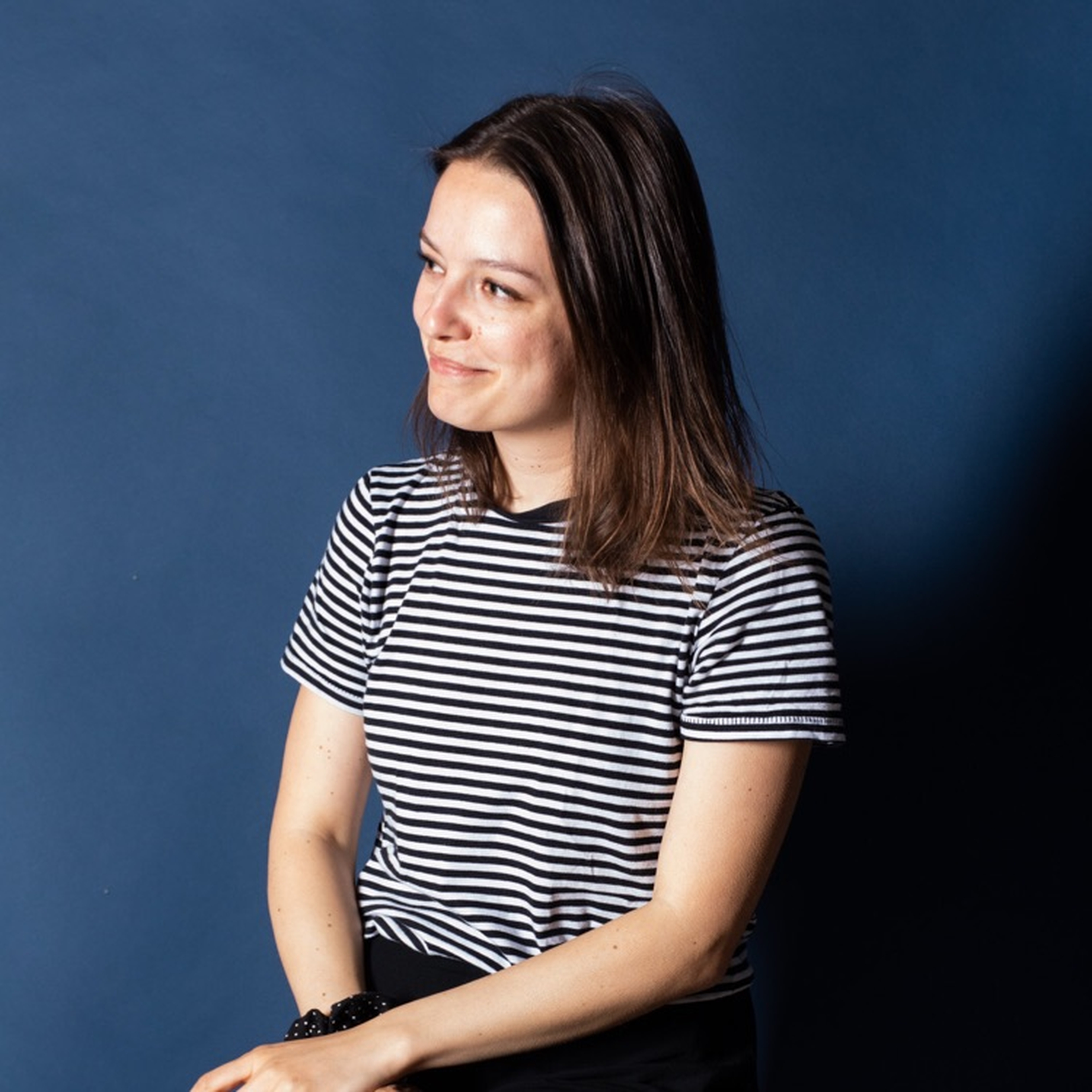 "Want a shortcut with more flavors? Try our BUTTERBROT BABY seasoning in this recipe! You could perhaps call this dish the Italian-inspired Baked Beans. In this recipe, almost all the ingredients are mixed and roasted in the oven for approx. 30 min. Important: When everything is mixed at the end, let the bean-tomato mix rest for approx. 10 min. so that it thickens a bit and thus creates the desired creaminess. If you have Za'atar or Ras el Hanout, season with them before and after the baking process, or at the end, instead of basil, add cilantro or other herbs on top and serve pita bread with it. This is how easily you can carry the dish into other worlds of taste."
Ingredients
Kitchen Stories Butterbrot Baby seasoning (optional)
Utensils
oven, colander, cutting board, knife, baking dish, Butterbrot Baby seasoning
How to prepare dried beans
Homemade tomato sauce
How to chop green herbs
Step 1/ 3

250 g

canned white beans

2 cloves

garlic

1

onion

oven
colander
cutting board
knife

Preheat oven to 180°C/356°F. In the meantime, put the beans in a colander and rinse under running water, drain. Peel and finely slice the garlic. Finely dice the onion.

Step 2/ 3

200 g

cherry tomatoes

4 tbsp

olive oil

½ tsp

chili flakes

½ tsp

sugar

salt

pepper

Place beans, tomatoes, garlic, onion, olive oil, chili flakes, and sugar in a baking dish. Season with salt and pepper and mix everything well. Transfer to the middle rack of the oven and roast for approx. 30 min, until the tomatoes are soft.

Step 3/ 3

1 tsp

apple cider

5 slices

bread (toasted)

basil (for serving)

Kitchen Stories Butterbrot Baby seasoning (optional)

Butterbrot Baby seasoning

Remove the baking dish from the oven. Mash tomatoes with a fork, then mix with the beans and mash them a little as well. Let stand for approx. 10 min. so that the liquid thickens. Season to taste with apple cider vinegar, more salt and pepper if needed. Serve with toasted bread, basil and more olive oil. Sprinkle with our BUTTERBROT BABY seasoning if liking. Enjoy!

Enjoy your meal!
More delicious ideas for you