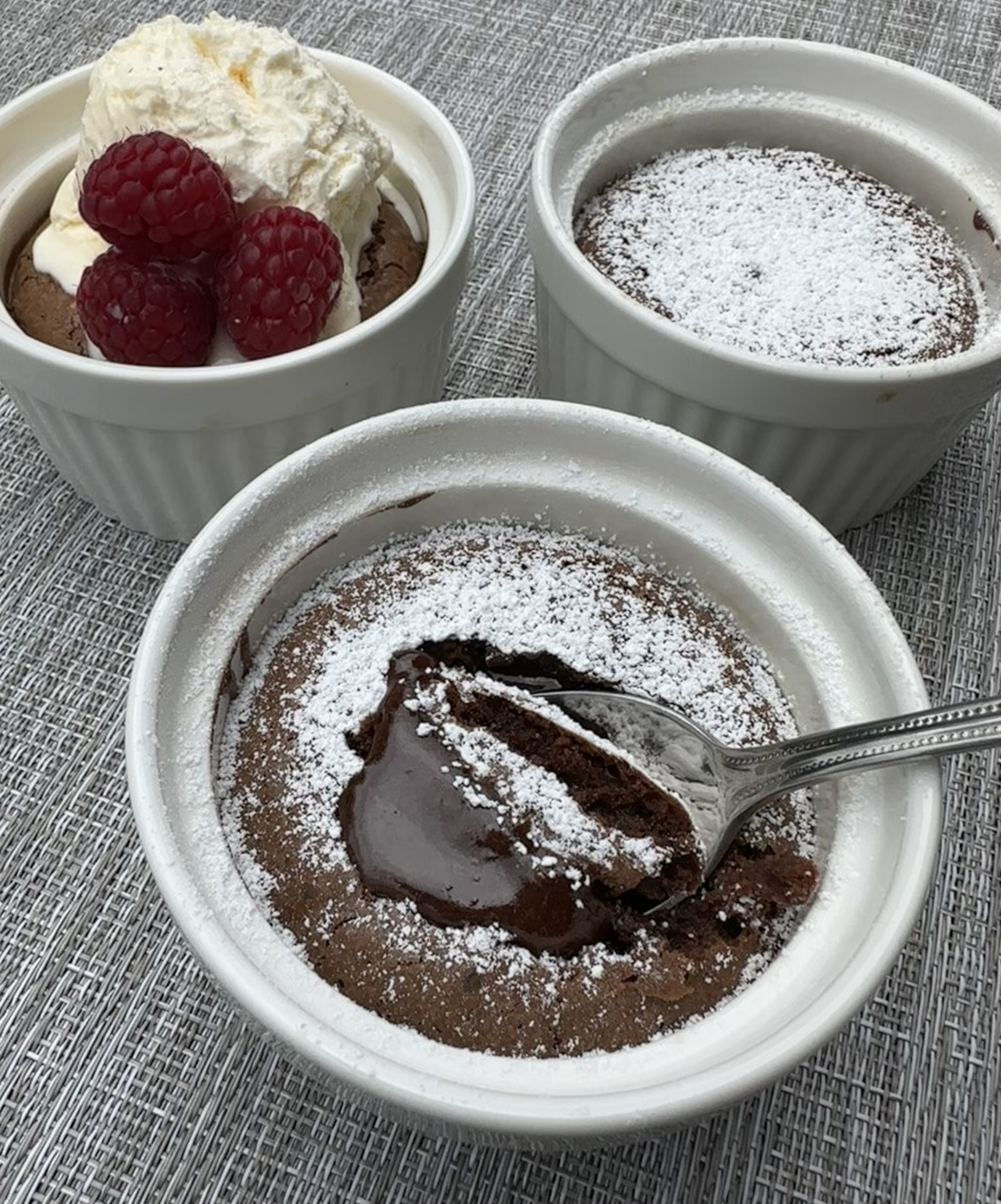 Easy Chocolate Lava Cakes
"This fool-proof lava cake recipe is super simple and works every time, while still tasting phenomenal. It has the perfect ratio of cake on the outside to "lava" on the inside, and the combination of the piping-hot chocolate lava and the vanilla ice cream always leaves you wanting more! This recipe doesn't involve removing the lava cakes from the ramekins, which allows for consistent success and a much more forgiving baking process!"
Ingredients
bittersweet chocolate bar
vanilla ice cream and any other desired toppings
Step 1/ 9

Preheat the oven to 450 degrees F (230 C).

Step 2/ 9

Coat the inside of six 6-ounce ramekins with butter.

Step 3/ 9

Whisk eggs, egg yolk, and vanilla together in a medium bowl until combined.

Step 4/ 9

Add in granulated sugar, powdered sugar, flour, and salt.

Step 5/ 9

Cut chocolate bar into pieces and place into a microwave-safe bowl, along with butter. Microwave in short increments (10-15 seconds), and stir after each until glossy and smooth.

Step 6/ 9

Add chocolate mixture into the other ingredients, and mix until fully combined.

Step 7/ 9

Evenly distribute batter among 6 ramekins and place on a baking tray.

Step 8/ 9

Bake for 15 minutes.

Step 9/ 9

Serve immediately with vanilla ice cream and any other desired toppings.

Enjoy your meal!
More delicious ideas for you