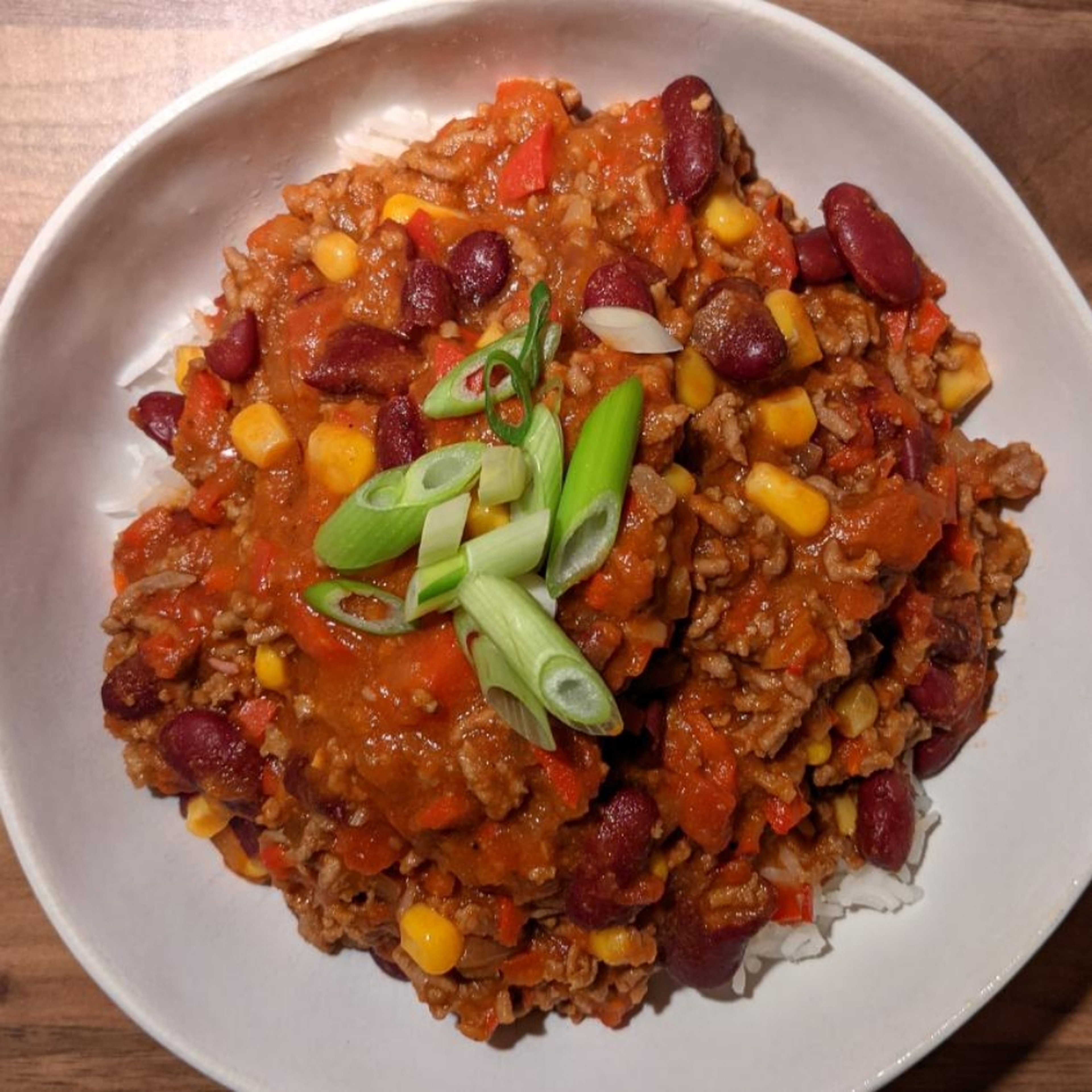 Easy Chili con Carne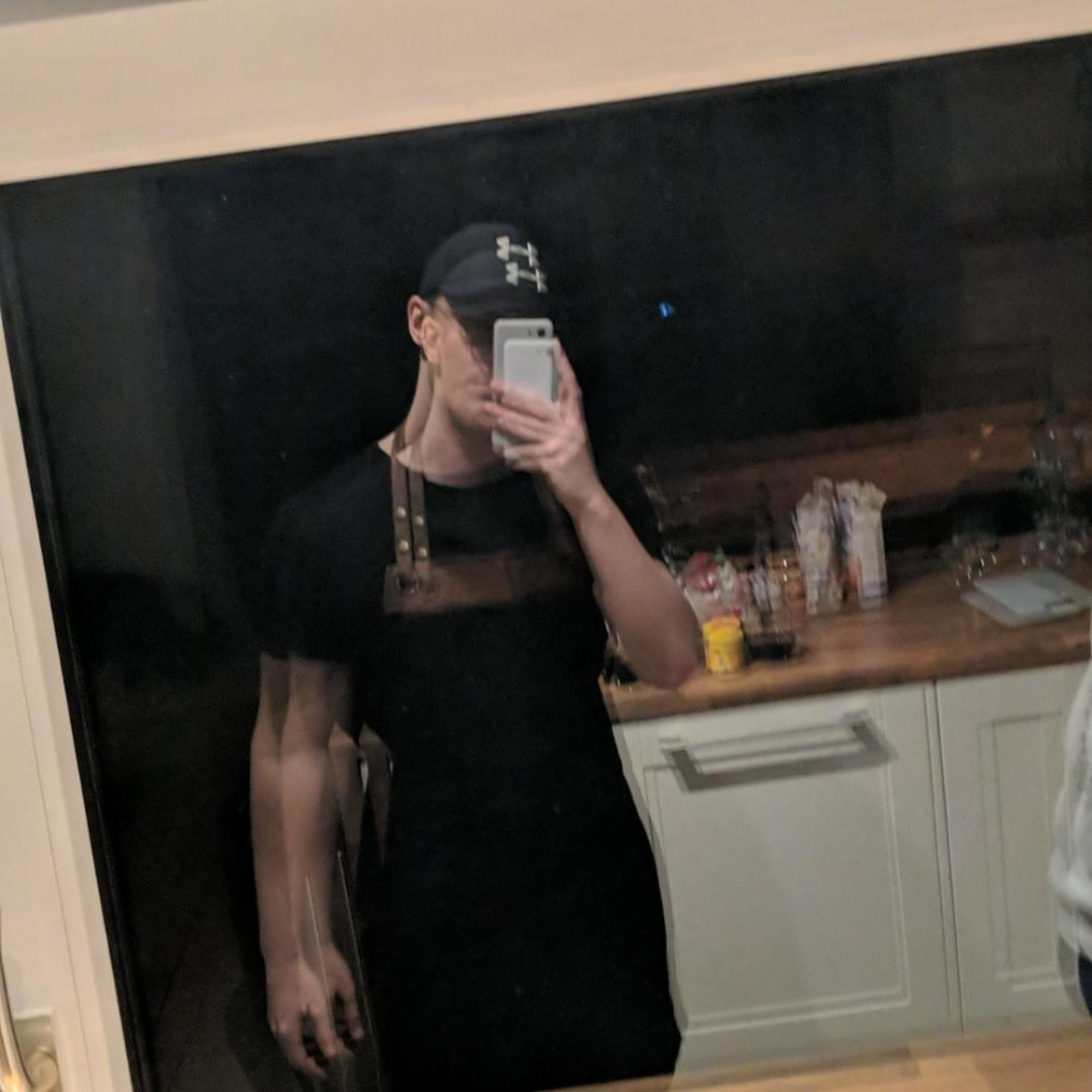 "This chili leaves a lot of room for customization. Add in any veggies you'd like, make it vegetarian or add some sour cream. This is an easy prepare-ahead meal and is soul-warming. Enjoy!"
Ingredients
spring onion (for garnish)
kidney beans (drained weight)
salt and pepper (to taste)
Step 1/ 6

½

onion

½

bell pepper

½

spring onion (for garnish)

½

beef stock cube

Prepare all vegetables. Finely dice the onion and bell pepper. Slice spring onion into fine slices. Prepare the stock by dissolving 1 beef stock cube in 200 ml boiling water.

Step 2/ 6

1 cloves

garlic

¼

red chili

¼ tsp

red chili flakes

½ tsp

ground cumin

½ tbsp

hot paprika powder

Heat up oil in a large pot over medium heat. Fry off the onions for about 5 minutes, until translucent and fragrant. Tip in the bell peppers, red chili, 1/2 tsp red chili flakes, 1 tsp ground cumin, 1 tbsp hot paprika powder and 2 cloves garlic. Let cook on medium heat for 5 min. and stir occasionally.

Step 3/ 6

200 g

minced beef

200 ml

crushed tomatoes

1 tbsp

tomato paste

¼ tsp

dried marjoram

½ tsp

sugar

salt and pepper (to taste)

Add in beef mince and fry. Separate meat clumps with spatula. Cook until no pink spots are left. Keep stirring occasionally. Add in the 400ml crushed tomatoes, 200 ml beef stock, 2 tbsp tomato paste. Add in 1/2 tsp dried marjoram, 1 tsp sugar and a good shake of salt and pepper.

Step 4/ 6

Stir the mixture. Bring to the boil. Then cover with a lid and let gently simmer for 20 min. Check and stir occasionally to make sure the chili doesnt burn in the pot. Make sure the sauce doesnt get too thick. If it does, add a tbsp of water at a time. The sauce should look thick, moist and juicy.

Step 5/ 6

75 g

corn

125 g

kidney beans (drained weight)

After 20 min., drain a can of kidney beans. Tip them in, bring to a boil and then simmer without the lid for another 10 min. Then turn off the heat. Drain a can of corn and add in to the chili. Let sit for another 10 without heat to let the flavors mingle.

Step 6/ 6

175 g

white rice (optional)

Serve with white rice and top with spring onions. Alternatively, don't use rice or eat the chili with tortilla chips. Enjoy!

Enjoy your meal!
More delicious ideas for you