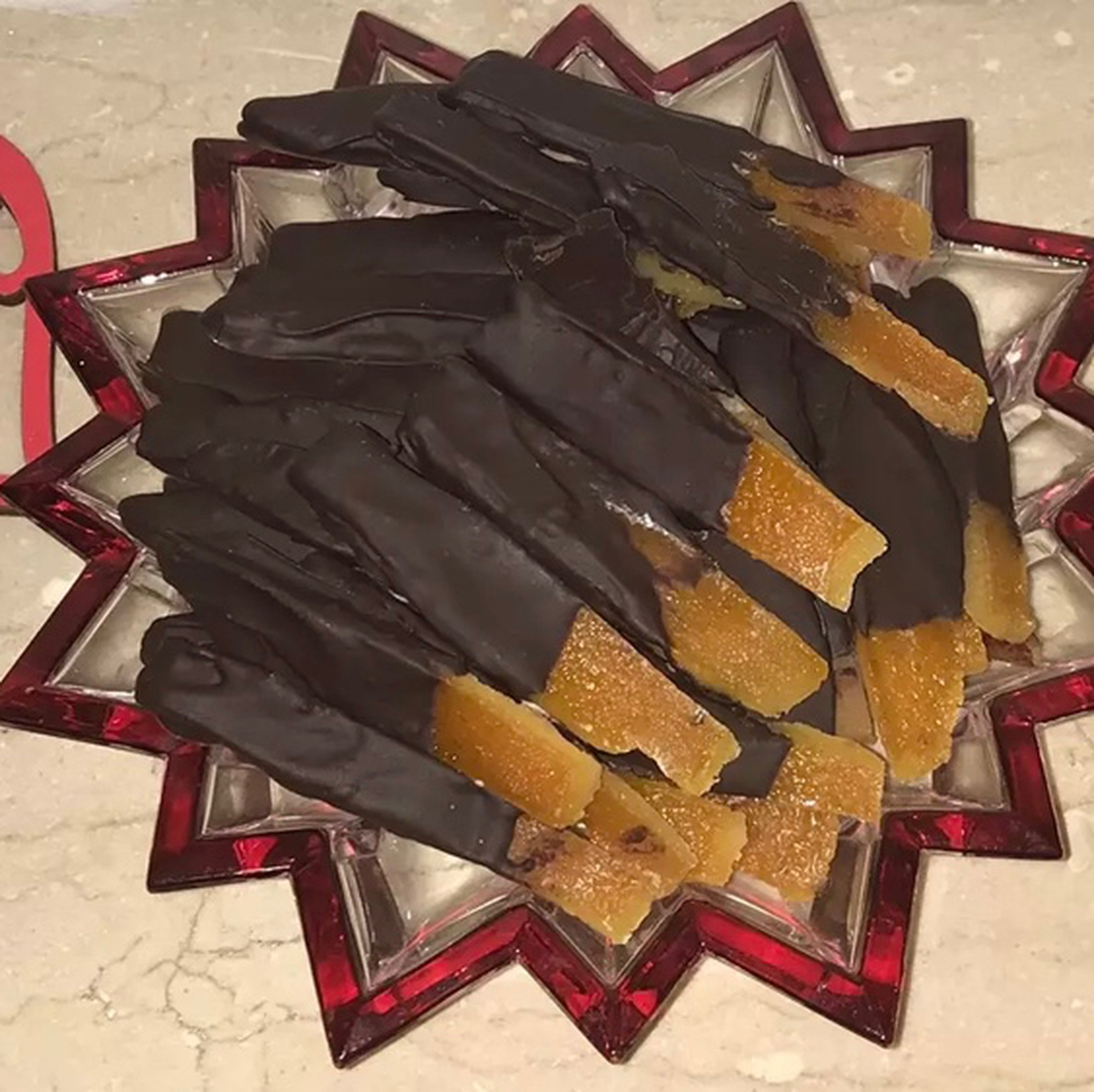 Delicious Chocolate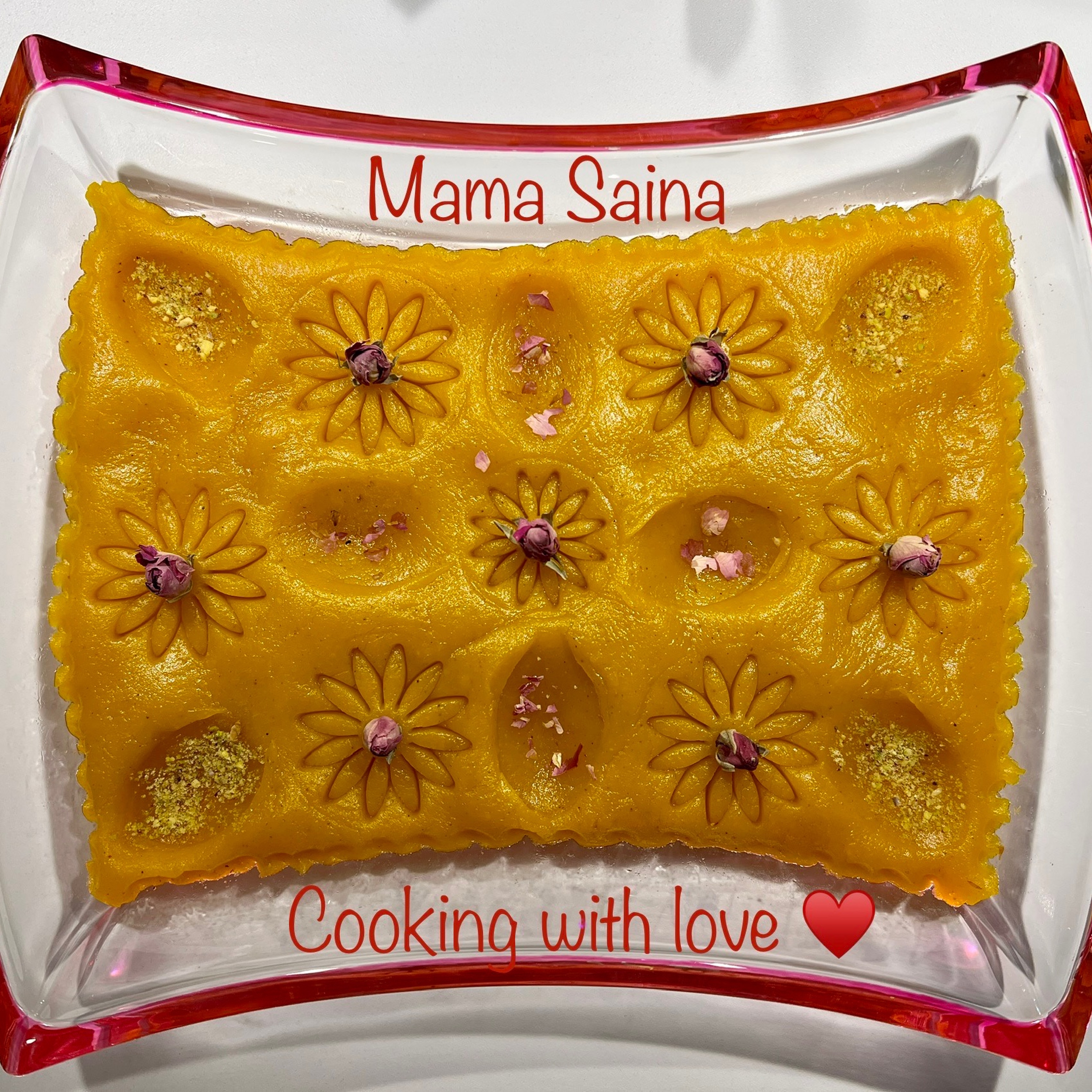 "This chocolate combines the excellent taste of orange peel with mild bitterness and the taste of chocolate that stays in the mind . Unique in my opinion!"
Utensils
knife, cutting board , colander, tray, pastry sheet
Step 1/ 8

Orange peel should be thick so that it is not curved. Take a little of their white layer with a knife and cut it in the same shape.

Step 2/ 8

Pour the slices into a little saucepan and pour 250ml cold water over it and put it on a medium flame until it boils. Then drain it and return it to the pot, pour cold water again and let it boil. Do this up to three times to remove the bitterness of the orange peel.

Step 3/ 8

Then pour the orange peel in a saucepan and pour enough water to come side by side with the slices. Add sugar and let it cook for 45 minutes.

Step 4/ 8

After 45 minutes, let it cool and then pour it into colander to separate the juice and let the slices dry.

Step 5/ 8

Pour a little water in a metal container and put it on a low flame to heat. Then we take a smaller metal container and pour the sliced chocolate on it. Put it in a bowl of hot water and melt it using the Ben Marie method. Stir until smooth.

Step 6/ 8

Then dip slices of orange peel in chocolate.

Step 7/ 8

And put it on a baking sheet in a tray. Put the tray in the refrigerator until the chocolate is completely firm.

Step 8/ 8

Now we separate the chocolates from the paper and put them in a chocolate dish. I think it tastes unique. Try and enjoy.

Enjoy your meal!
More delicious ideas for you