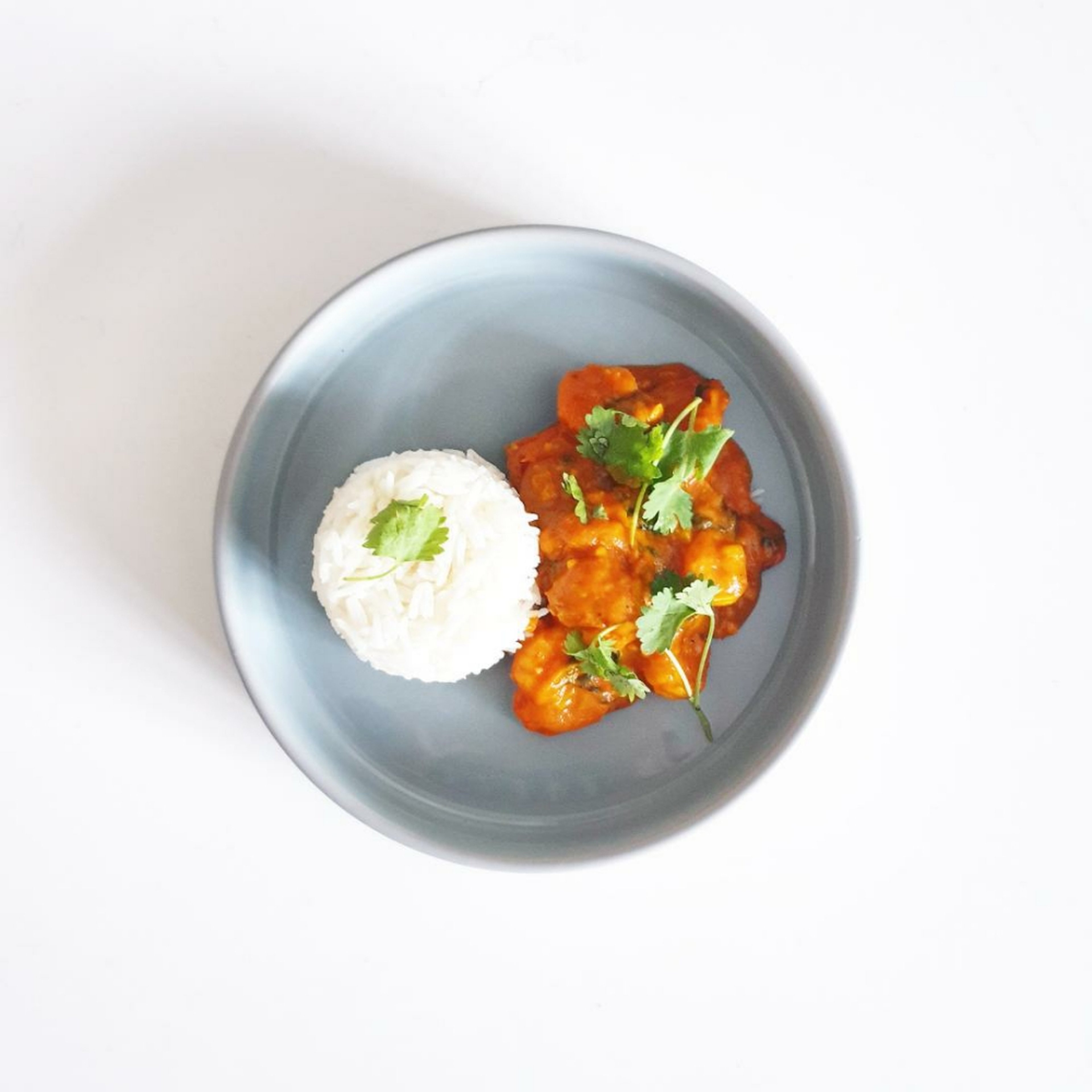 Creamy Prawn & Coconut Curry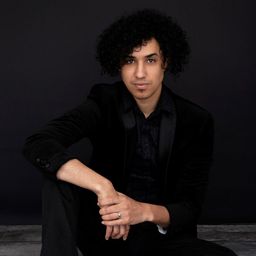 "Remember, salt is totally to your taste and you can either add more or less. If you don't have a blender, I suggest swapping out the canned chopped tomatoes for canned tomato purée. For a richer dish, use coconut cream instead of coconut milk."
Ingredients
jumbo shrimp (peeled and deveined)
vegetable oil (for frying)
Utensils
blender, 1 sauté pan (large), 1 cooking spoon, 1 knife
Take an
easy quiz

and discover more recipes you'll love!
Step 1/ 6

100 ml

coconut milk

100 g

canned diced tomatoes

1 tbsp

ground turmeric (ground)

1½ tbsp

garam masala

Toss your coconut milk and canned tomatoes into a blender. Then add your garam masala and turmeric in and blitz it all together. This will form your sauce for your curry.

Step 2/ 6

½

onion

1 cloves

garlic (grated)

½ tbsp

vegetable oil (for frying)

1 sauté pan (large)
1 cooking spoon
1 knife

Heat up a sauté pan or skillet to medium heat. Add some vegetable oil in. Chop up your onion and toss that into the pan. Once it's translucent, add in your garlic and let that brown together.

Step 3/ 6

200 g

jumbo shrimp (peeled and deveined)

12½ ml

lemon juice

½ pinch

salt

½ tsp

pepper

Add your shrimp to the pan. Add a pinch of salt and pepper and squeeze in some fresh lemon juice.

Step 4/ 6

62½ ml

dry white wine

½ tbsp

sugar

Once your shrimp have cooked nicely and gained a beautiful pink colour, your going to add your dry white wine to the pan. I find Chardonnay is really good. Add your sugar too. Cook that down till about half the liquid is left over.

Step 5/ 6

Now pour in your sauce from the blender, and bring the heat down to a decent simmer. Do not place a lid onto the pan. The sauce should be slightly bubbling. It will darken too and begin to thicken.

Step 6/ 6

30 g

cilantro

½ sprig

cilantro (for garnish)

Pour in your red wine vinegar. Stir that well. Now is also a good time to chop up your cilantro (fresh coriander) and toss that into the pan. Stir gently. Let that cook for a good 5 minutes as it continues to thicken and the flavours mull together. After that it should be ready to eat. Goes great with Jasmine Rice, Poppadoms or Naan Bread.

Enjoy your meal!
More delicious ideas for you