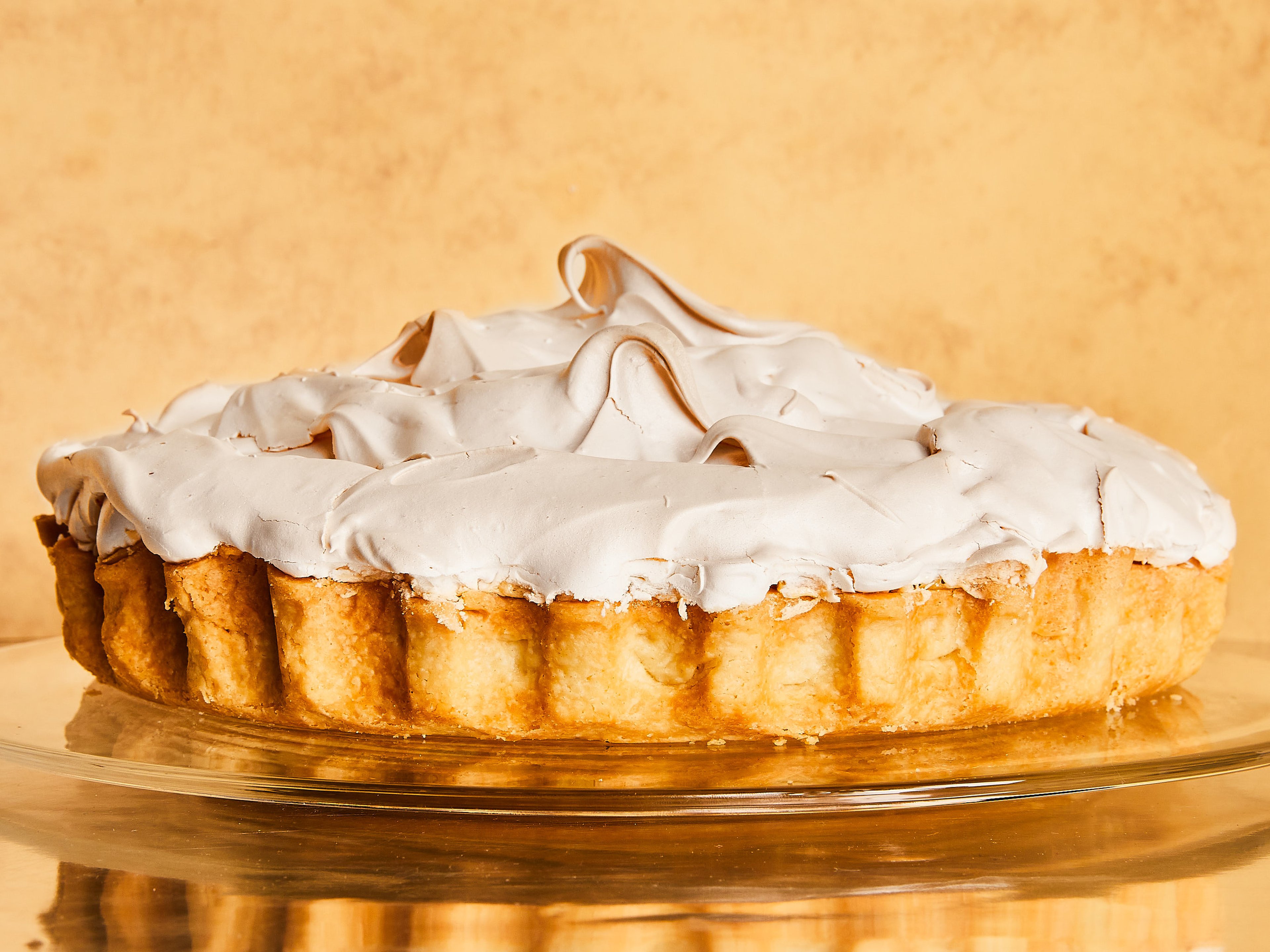 Classic lemon meringue pie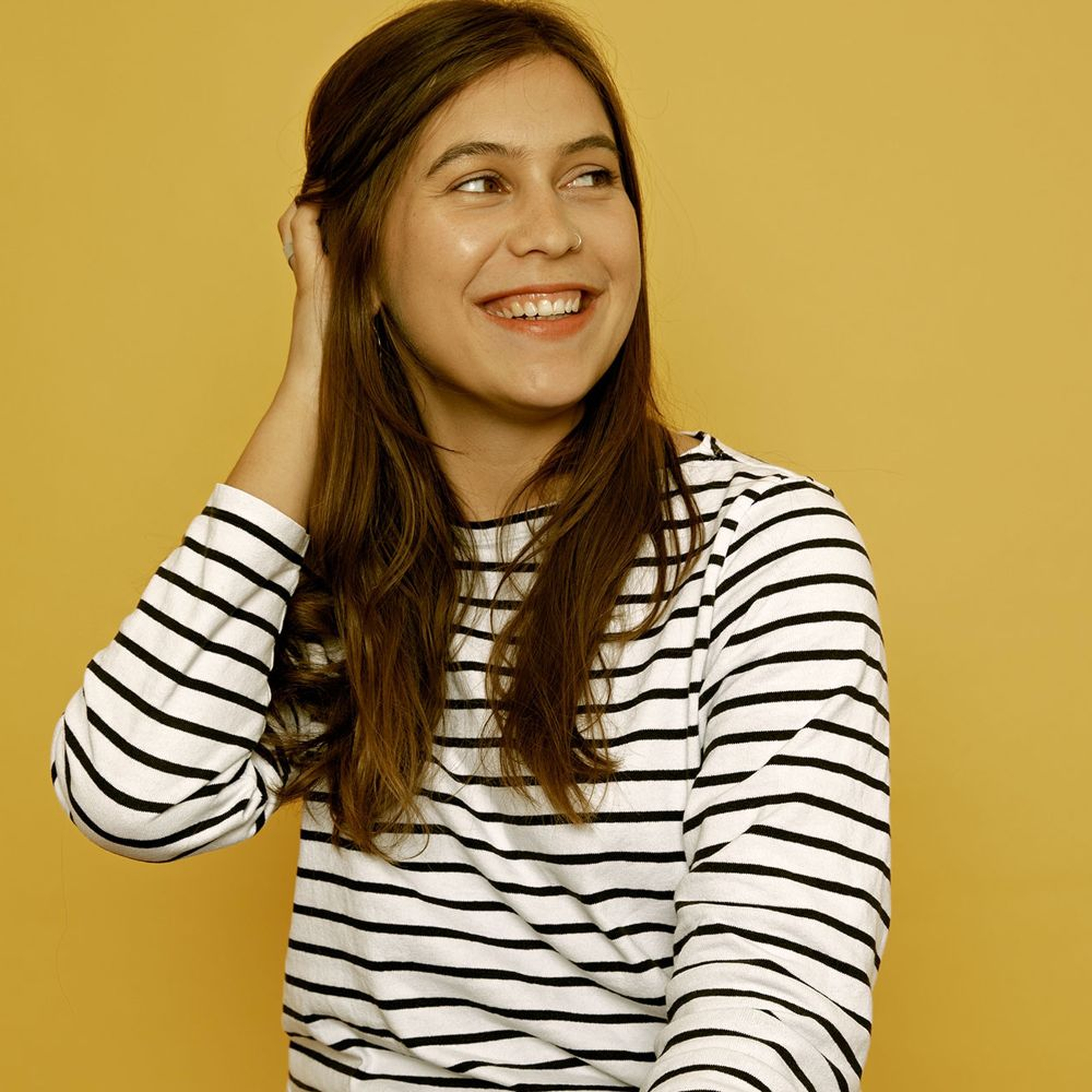 "A lemon meringue pie can be tricky, but it's far from impossible to make at home—especially with our recipe and tips! I can think of few things as satisfying to make than a perfect cloud of meringue on top of a zesty and creamy center encased in a buttery crust. It's my favorite dessert and it has *always* been my dream to make one perfectly; but the funny thing is, during testing, amidst some runny centers and wobbly meringues, it became clear that no matter the structural issues in each iteration: it was unfailingly delicious. So, we'd like to encourage you to ease off the pressure off being *perfect* and go forth on your lemon meringue journey! The typical issues faced are: 1) a too soft and oozy meringue: which we deal with here by adding cornstarch and beating the meringue until it's super stiff and glossy 2) a filling that is too runny and doesn't set or one that splits. Here, Hanna really helped me out with her pastry knowledge: gently heating up the egg yolk and citrus mixture and then using thermometer is useful to make sure the egg yolks don't overheat and secondly, using an immersion blender whizz in the butter to the thickened filling, gives the most emulsified, pudding-like texture! You'll find various discussions on the internet about adding your meringue to a cooled filling or hot filling, but we found a filling around room temperature delivered great results."
Utensils
stand mixer with paddle, plastic wrap, pie dish (9 in.), parchment paper, rolling pin, oven, pie weights, fine grater, citrus press, bowl, whisk, saucepan, food thermometer, immersion blender, stand mixer with whisk, rubber spatula
How-To Videos
How to beat egg whites
How to zest citrus fruits
Blind baking
How to separate eggs
Step 1/ 6

41⅔ g

flour

3⅓ g

confectioner's sugar

⅛ tsp

salt

30 g

butter

8⅓ ml

water (cold)

stand mixer with paddle
plastic wrap

For the pastry, combine flour, confectioner's sugar, and salt and add to the bowl of a stand mixer fitted with a paddle attachment. Add ⅔ of the cold, cubed butter and mix on medium until you have a coarse sandy mixture. Slowly stream in the ice water and mix on medium-high for approx. 1 min., until the mixture comes together as a ball and forms a dough. Flatten the dough into a disc, cover with plastic wrap, transfer to the refrigerator, and let chill for approx. 2 hrs.

Step 2/ 6

pie dish (9 in.)
parchment paper
rolling pin

Grease a pie dish with some butter. Once rested, transfer the dough onto a piece of parchment paper. Roll out into a large circle that's bigger than the base of your dish. To make sure you have enough room for the sides and some overhand, place the pie dish on top of the rolled out dough, making sure you have a border of approx. 5 cm/ 2-in.

Step 3/ 6

Preheat oven to 180°C/350°F. Use the parchment paper to help you invert the dough on top of the dish, so there is an even overhang. Then carefully peel off the parchment paper. Gently press the dough into the edges of the dish, tuck in the overhang, and return to the fridge for approx. 15 min. Remove the overhanging edges by rolling a rolling pin over the pie dish. Then use your thumb and forefinger to pinch up the pastry in the fluted edges. Line with parchment paper and fill with pie weights. Bake for approx. 15 min.. Remove weights and bake for another approx. 5 – 7 min., until lightly browned.

Step 4/ 6

⅔

lemons

1

eggs

25 g

sugar

10 g

starch

50 ml

water

fine grater
citrus press
bowl
whisk
saucepan

To make the filling, first zest and juice the lemons. Separate the egg yolks from the whites, keeping the whites for the meringue. In a medium sized bowl, whisk the egg yolks together with the lemon juice and zest. Add ⅓ of the sugar, most of the cornstarch, and water, to a medium saucepan. Bring to a boil over medium heat, whisking constantly, until very thick. Remove from heat. To avoid the risk of the mixture splitting, gently bring the egg and lemon mixture up to the same temperature by adding ¼ of the hot filling mixture to it, whisking constantly to incorporate.

Step 5/ 6

food thermometer
immersion blender

Next, pour the now-warmed egg and lemon mixture into the saucepan with the rest of the hot filling, whisking constantly. Set the saucepan over medium-heat again and continue whisking the mixture until it reaches 82°C/179°F on a thermometer (if it's heated any further the egg yolks may split). Continue stirring constantly, until thickened. Remove from heat and add in remaining cubed cold butter. Use an immersion blender to emulsify until thick and pudding-like in consistency, either in the saucepan or in a larger bowl. Leave to cool at room temperature while you make the meringue.

Step 6/ 6

stand mixer with whisk
rubber spatula

Turn oven to 170°C/340°F. To make the meringue, combine remaining cornstarch and sugar. Add the egg whites to the bowl of a stand mixer fitted with a whisk. Beat on high until soft peaks form, then gradually add in the sugar mixture whisking in between until very stiff and glossy. Pour the lemon filling into the cooled pie shell. Add meringue on top with a spatula, smoothing into a peak. Transfer to the oven and bake for approx. 15 min., or until the meringue is very lightly browned in places. Turn off the oven, and leave the door open to let it cool down slowly. Then, take out and bring to room temperature. Slice, serve, and enjoy!

Enjoy your meal!
More delicious ideas for you