Christian makes vegan German ravioli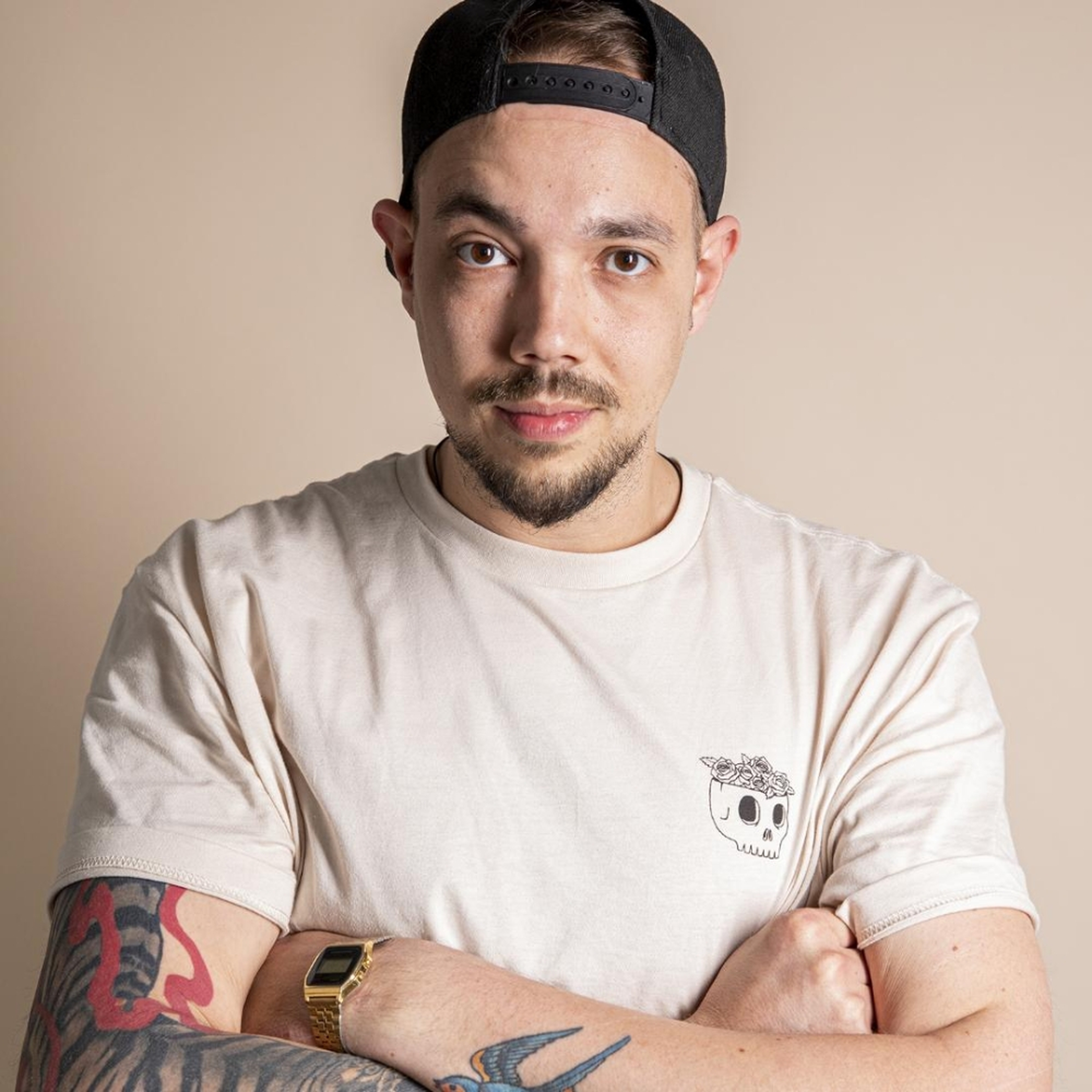 "There are several legends surrounding the origin of these German ravioli-like dumplings, called Maultaschen. A particularly amusing one goes like this: In order to be able to eat meat during the fasting period before Easter, a monk from the Maulbronn monastery wrapped it in dough—the idea was that God would not be able to see the meat that way. Ever since then, Maultaschen have evolved to be a comfort classic for many in Germany, especially in Swabia, a region in southwestern Germany. For this recipe, I developed a vegan version of the classic, so no one has to worry about who can peek inside of their pasta. My favorite way to serve Maultaschen is fried in a pan with caramelized onions on top, but another traditional way would be to serve them in a strong, clear broth of your choice."
Ingredients
vegetable oil (for frying)
Utensils
stand mixer with dough hook, plastic wrap, cutting board, knife, 2 pots (large), immersion blender, cooking spoon, bowl (large), pasta machine, bench scraper, frying pan, spatula, slotted spoon, baking sheet, frying pan (large)
How to caramelize onions
How to roll out pasta dough
How to chop green herbs
How to cut an onion
Step 1/ 5

150 g

flour

100 g

semolina

¼ tsp

salt

1 tbsp

olive oil

100 ml

water

15 g

parsley

100 g

leeks

1 cloves

garlic

stand mixer with dough hook
plastic wrap
cutting board
knife

Add flour, semolina, salt, olive oil and water to the bowl of a stand mixer fitted with dough hooks. Knead on medium to form a dough. Once you have a smooth dough, remove, wrap in plastic wrap and set aside to rest.. Finely chop the parsley and the stems, reserving some leaves for garnishing. Wash and finely dice the leeks. Finely mince garlic.

Step 2/ 5

1 tbsp

vegetable oil

100 g

baby spinach

¼ tsp

ground nutmeg

100 ml

oat milk

50 g

rolled oats

25 g

breadcrumbs

2

onions

salt

pepper

pot (large)
immersion blender
cooking spoon
bowl (large)

Heat a little oil in a large pot, add leeks and garlic and sauté over low heat for approx. 5 min. Then add spinach, salt, pepper and nutmeg and let simmer until the spinach wilts. Deglaze with oat milk. Use an immersion blender to finely purée the leek and spinach mixture, then add to a large bowl. Add parsley, rolled oats, and breadcrumbs and stir well until combined. Season again with salt and pepper. Slice onions (these will later be caramelized), season with salt and set aside.

Step 3/ 5

pasta machine
bench scraper

Roll out the pasta dough into sheets (20 cm/ 8 in. wide), either by hand on a lightly floured surface, or using a pasta machine. Then brush the pasta sheets with a little water. Add the filling to the center of the pasta sheets and spread the mixture evenly, leaving 2 cm/ 1 in. of space at the top edge. Roll everything up lengthwise and use a knife or bench scraper to portion the dumplings into equally sized rectangles.

Step 4/ 5

1 tbsp

vegetable oil

salt

sugar

pot (large)
frying pan
spatula
slotted spoon
baking sheet

Bring a large pot of salted water to a boil. In the meantime, for the caramelized onions, heat oil in a frying pan over medium heat. Add the onions and a pinch of salt and sugar. Sauté gently, stirring occasionally, until the onions become golden brown and are nicely caramelized, approx. 15 min. Reduce the heat of the water, add the dumplings and cook for approx. 5 min. Once done, remove from the water using a slotted spoon and place on a baking sheet.

Step 5/ 5

Once the dumplings are properly drained, heat a frying pan with oil on medium-high heat and fry them on both sides until golden brown. Serve with the caramelized onions and some parsley. Enjoy!

Enjoy your meal!
More delicious ideas for you