Make crispy seitan schnitzel with Hanna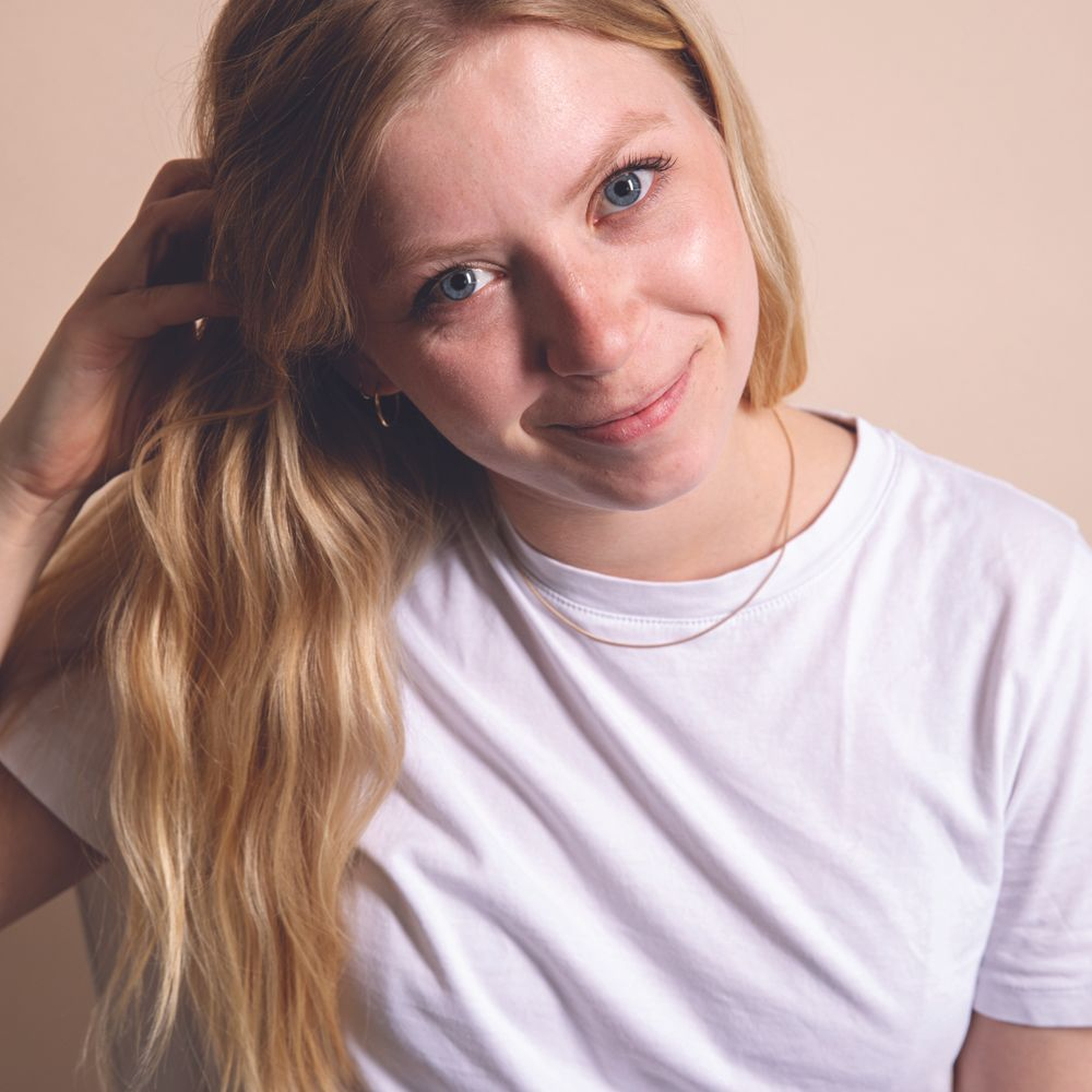 "This recipe is part of our series "Food for Future"."
Ingredients
vegetable oil (for frying)
Utensils
2 bowls, cooking spoon, pot, colander, wire rack, mandoline, 2 large bowls, cutting board, knife, 2 whisks, 2 baking dishes, frying pan, tongs
How to cook potatoes
How to knead dough
How to bread and fry
Step 1/ 5

70 g

wheat gluten

5 g

nutritional yeast

10 g

chickpea flour

¼

garlic powder

½ tsp

ras el hanout

¼ tsp

salt

100 ml

water

In a large bowl, mix together wheat gluten, nutritional yeast, chickpea flour, garlic powder, half the ras el hanout, and salt. Then add water and stir until you get a lumpy dough. Transfer to a clean work surface and knead by hand until the dough is smooth. Divide dough into equal pieces and shape them into flat "cutlets" with your hands.

Step 2/ 5

2 tbsp

soy sauce

1 tbsp

powdered vegetable broth

salt

Bring a wide, shallow pot of water to a boil, then add in soy sauce, powdered vegetable broth, and season with salt. Add the schnitzel cutlets and let them cook for approx. 30 min. in simmering water. Remove, pat dry, and let cool on a wire rack.

Step 3/ 5

1

cucumber

500 g

boiled potatoes

30 g

parsley

1 tbsp

mustard

20 ml

white wine vinegar

50 ml

olive oil

salt

pepper

mandoline
large bowl
cutting board
knife
bowl
whisk

While the schnitzel cooks, use a mandolin to very thinly slice cucumber into a large bowl. Slice cooled, boiled potatoes into coins, leaving the skin on. Add potatoes to the bowl with the cucumbers. Mince parsley and add to the bowl. In a separate bowl, whisk together mustard, vinegar, oil, salt, and pepper. Add to the salad and toss to combine.

Step 4/ 5

100 g

flour

20 g

starch

100 ml

soy milk

1 tsp

ras el hanout

100 g

panko breadcrumbs

large bowl
whisk
2 baking dishes

Combine flour, starch, soy milk, and remaining ras el hanout in a bowl. Whisk to combine, adding water as needed to make a thick, but still pourable batter. Transfer batter to a baking dish. Add panko to a separate baking dish and use your hands to crush any large pieces. Salt the cooled schnitzels on both sides, then dredge in batter on both sides and cover with panko on both sides.

Step 5/ 5

1

lemon

vegetable oil (for frying)

Heat some vegetable oil in a frying pan, then fry the schnitzel on both sides, until crispy and golden. Serve with potato salad and lemon wedges. Enjoy!

Enjoy your meal!
More delicious ideas for you