Chicken shawarma sandwich with mango dressing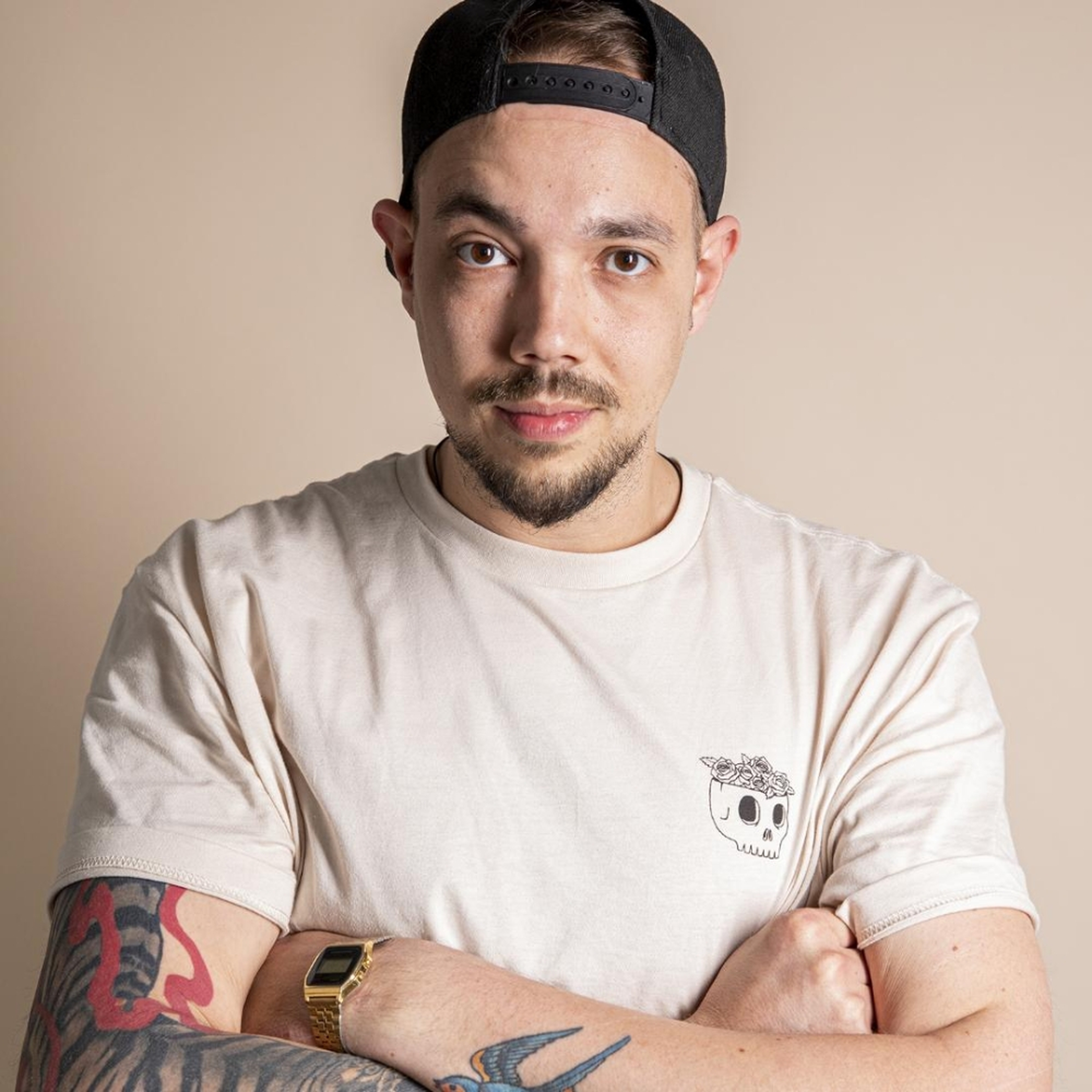 Ingredients
pickled chilli peppers (optional)
Utensils
bowl, resealable freezer bag, cutting board, knife, spatula, baking sheet, oven, food processor, grill pan
How-To Videos
How to clean, dry, and store salad
How to marinate
How to measure
Step 1/ 5

¼ kg

chicken breasts

¼ tsp

garlic powder

½

cloves

¼ tsp

ground turmeric

¼ tbsp

ground coriander

¼ tbsp

ground cumin

⅛ tsp

ground cardamom

⅛ tsp

cayenne pepper

½ tsp

smoked paprika powder

½ tsp

salt

¾ tbsp

vegetable oil

bowl
resealable freezer bag
cutting board
knife
spatula

Slice breast chicken into strips. Place garlic powder, cloves, ground coriander, ground turmeric, ground cumin, ground cardamom, cayenne pepper, smoked paprika powder, and salt in a bowl. Stir well. Add chicken breast and oil to spice mix and toss together until fully coated. For best results, place in a resealable freezer bag and let marinate in the fridge for a minimum of approx. 3 hr. or overnight.

Step 2/ 5

Preheat oven to 220°C/430°F. Transfer the marinated chicken to a baking sheet and bake for approx. 15 min. Once cooked, remove chicken from the oven and let rest briefly.

Step 3/ 5

¼

mango

¼ tsp

tahini

½ tbsp

lemon juice

1 tbsp

yogurt

In the meantime, peel mango and chop roughly. Transfer to a food processor, add tahini and lemon juice, and blend into a smooth paste. Add yogurt and pulse until fully incorporated. Set aside.

Step 4/ 5

Slice flatbread into wedges and toast in a grill pan over medium-high heat.

Step 5/ 5

¼ head

iceberg lettuce

¼

cucumber

¾

tomatoes

¼

red onion

25 g

jarred black olives

¼

pickled chilli peppers (optional)

For the salad, thinly slice the cucumber, tomatoes, red onion, iceberg lettuce, and pickled chilis, if using. Halve olives. To assemble, spread mango-yogurt sauce onto the lightly toasted flatbread, fill with desired salad ingredients, and chicken strips. Enjoy!

Enjoy your meal!
More delicious ideas for you