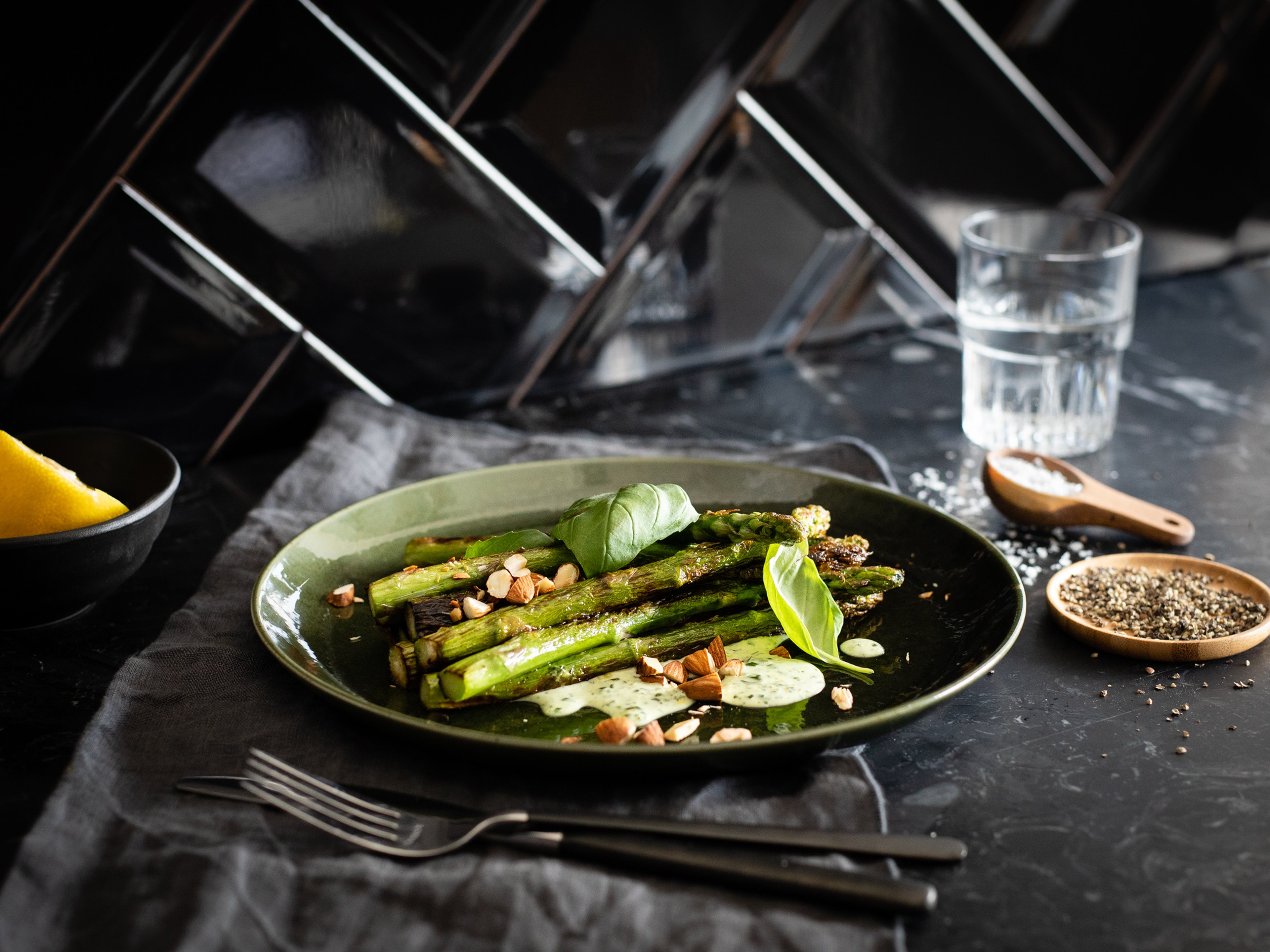 Charred asparagus salad with creamy basil dressing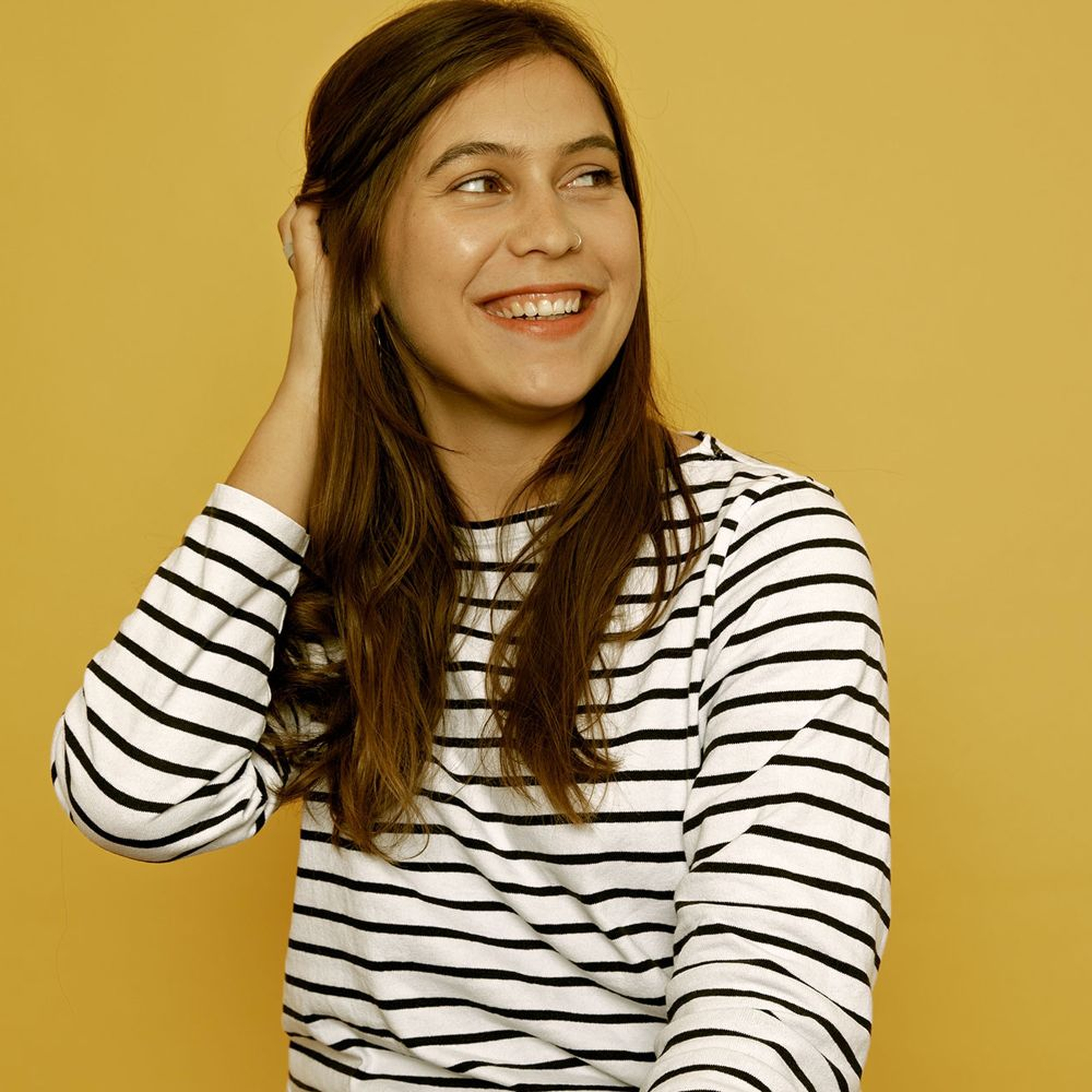 "When I was recently home in Australia over the summer, if there was a grill in sight, I was chargrilling stalks of asparagus (a great way to enhance its natural umami flavor), drizzling on some kind of lemony dressing, and topping it with nuts and herbs. Here's an indoor version that uses a frying pan — with great results!"
Ingredients
vegetable oil (for frying)
Utensils
1 knife, 1 cutting board, 1 pot, 1 bowl (small), 1 fine grater, 1 liquid measuring cup, 1 immersion blender, 1 frying pan
How to blanch
How to zest citrus fruits
3 easy ways to juice a lemon
How to easily clean a blender
Step 1/ 4

300 g

green asparagus

20 g

almonds

7½ g

basil

lemon

1 knife
1 cutting board
1 pot
1 bowl (small)
1 fine grater

Remove and discard the tough, woody ends of the asparagus. Bring a small pot to a boil, add two thirds of the basil leaves and blanch for 5 sec. Transfer to a bowl of ice water and pat dry. Zest and juice lemon and roughly chop almonds.

Step 2/ 4

30 g

crème fraîche

½ tbsp

mayonnaise

½ tsp

maple syrup

salt

pepper

1 liquid measuring cup
1 immersion blender

Add blanched basil, crème fraîche, mayonnaise, and maple syrup to a measuring cup and blend until smooth. Season with salt and pepper.

Step 3/ 4

vegetable oil (for frying)

Heat a frying pan over medium-high heat. Add almonds and toast until golden. Set aside. Add vegetable oil to the same frying pan over high heat and fry asparagus in batches for approx. 3 min. on both sides, or until charred.

Step 4/ 4

Stir lemon juice and zest into the dressing. Spread the basil dressing on a plate and place the charred asparagus on top. Garnish with toasted almonds and remaining fresh basil leaves. Enjoy!

Enjoy your meal!
More delicious ideas for you