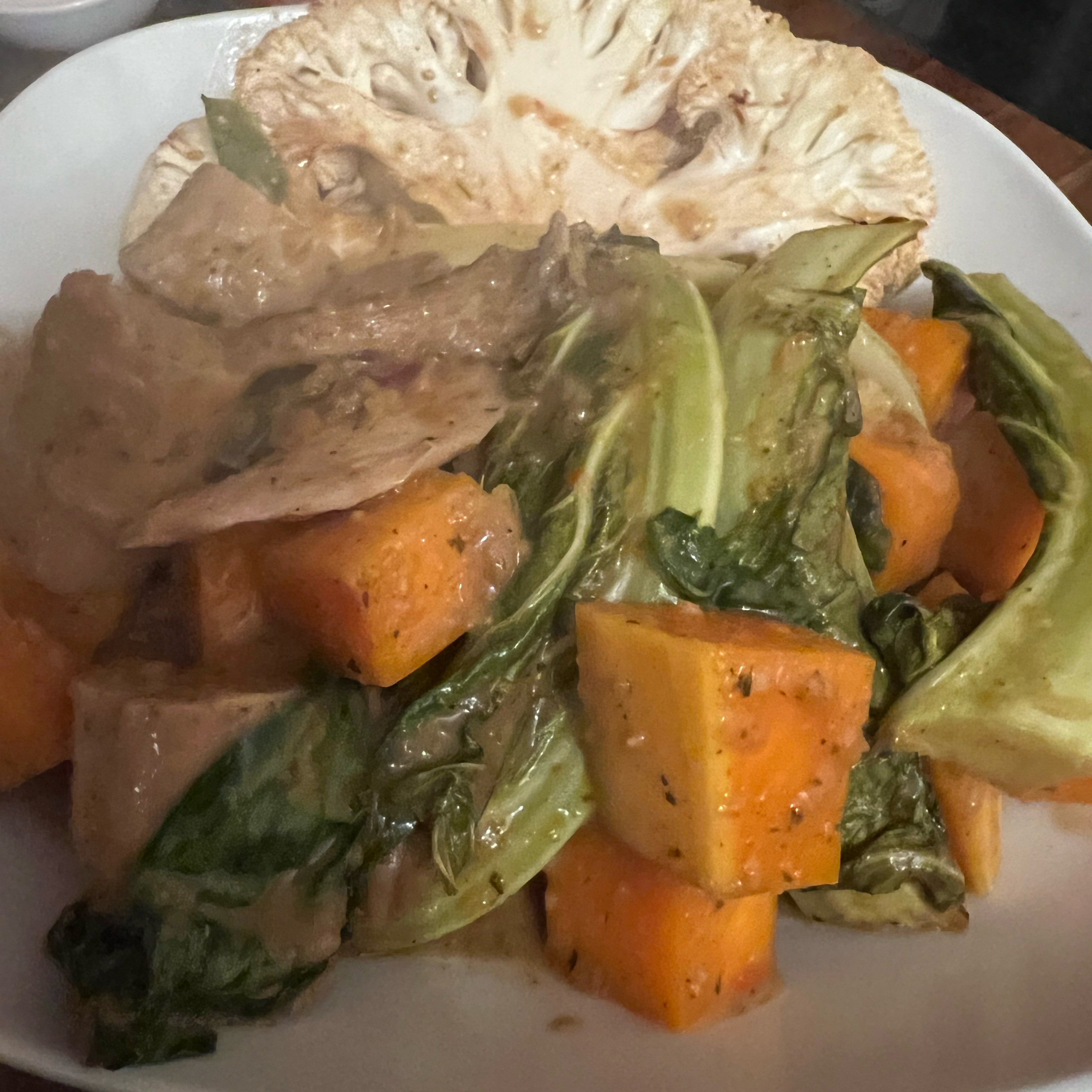 Cauliflower Steak Curry Bake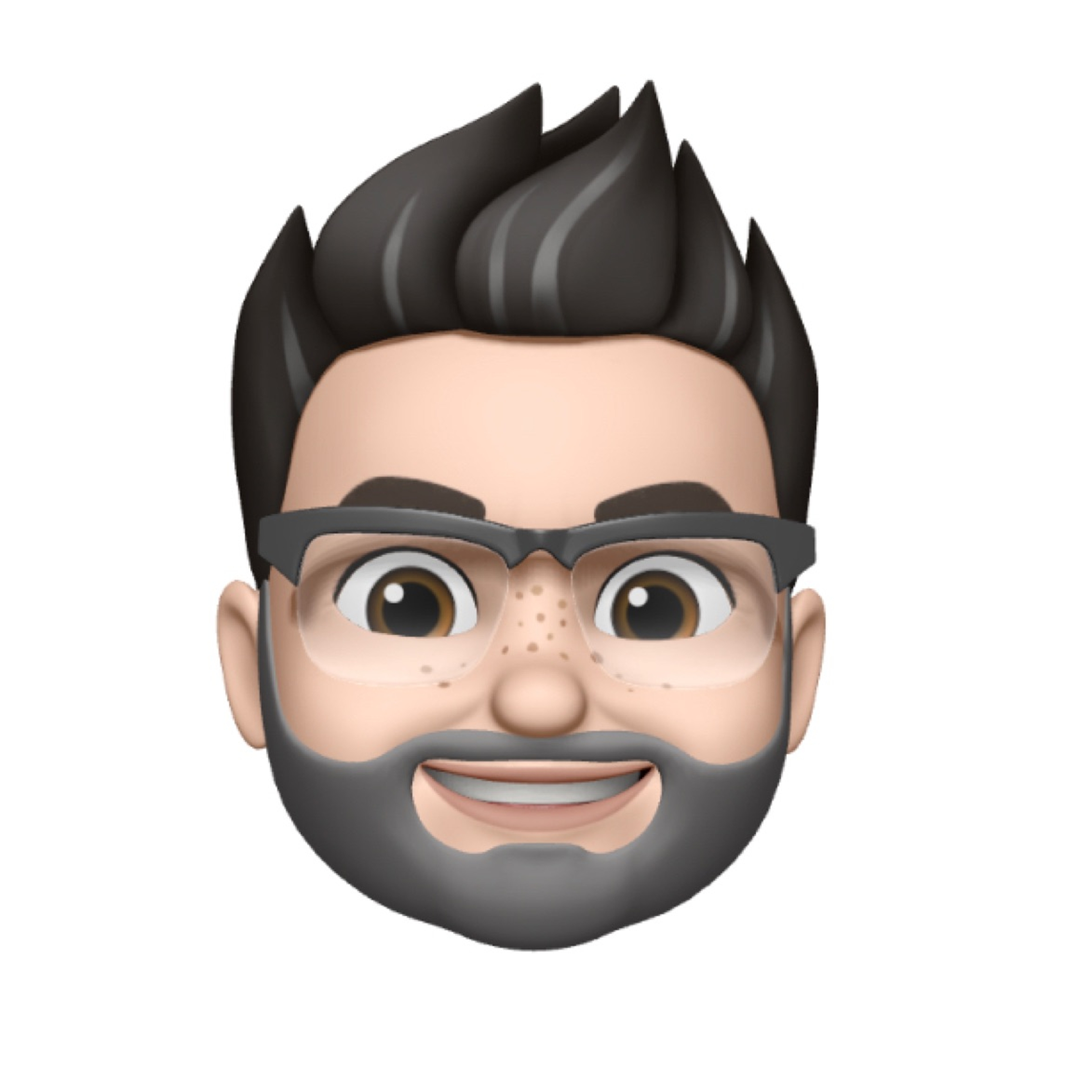 "A really delicious one pan bake where you simply prepare all the veg, put them in a pan along with a sauce and bake in the oven. Delicious dinner ready!"
Ingredients
coconut yogurt (optional)
Utensils
blender, baking dish, baking pan
Step 1/ 8

Preheat the oven to 200C

Step 2/ 8

⅔ cloves

garlic

ginger

⅓

onion

⅓

chili

⅛

lime juice

⅓ tbsp

maple syrup

133⅓ g

coconut milk

133⅓ ml

vegetable stock

⅔ tbsp

curry powder

⅓ tbsp

ground star anise

⅛ tbsp

salt

⅔ tbsp

soy sauce

First step is to make the sauce in a blender. Peel and roughly chop the garlic, ginger and onion and add them along with the chilli, lime juice, maple syrup, coconut milk, vegetable stock curry powder, star anise (you could also use an other aromatic spice like ground cinnamon, cardamom or ground clove), salt and soy sauce. Blend all together until smooth.

Step 3/ 8

⅓

butternut squash

⅓

leek

33⅓ g

oyster mushrooms

2

vegetarian sausages

16⅔ g

baby spinach

Tear the mushrooms. Peel and chop the butternut squash (you could also use sweet potato or pumpkin) into bite-sized chunks. Chop the sausages into pieces and slice the leek into similar sized pieces (remember to wash the green ends of the leek to remove any sediment). Add the spinach. Add everything into a large deep baking tray.

Step 4/ 8

Put over the sauce and mix together.

Step 5/ 8

⅓

cauliflower

soy sauce

oil

salt

Chop the cauliflower into equal sized 'steaks', chopping it from top of it to the bottom. Place the cauliflower steaks on a separate baking tray along with any smaller florets that fell off. You can also include the cauliflower leaves (chop the wider ones into thin strips so they cook through). Drizzle with oil, soy sauce and salt.

Step 6/ 8

Put both trays in the oven and bake for 40-45 minutes or until the butternut squash is soft and cooked through. Making sure all the pieces are the same size helps to ensure everything cooks at the same time.

Step 7/ 8

Roughly chop your fresh herb of choice.

Step 8/ 8

Remove from the oven and garnish with the roasted cauliflower and chopped fresh herb. You can also add some dollops of coconut yoghurt (optional)

Enjoy your meal!
More delicious ideas for you