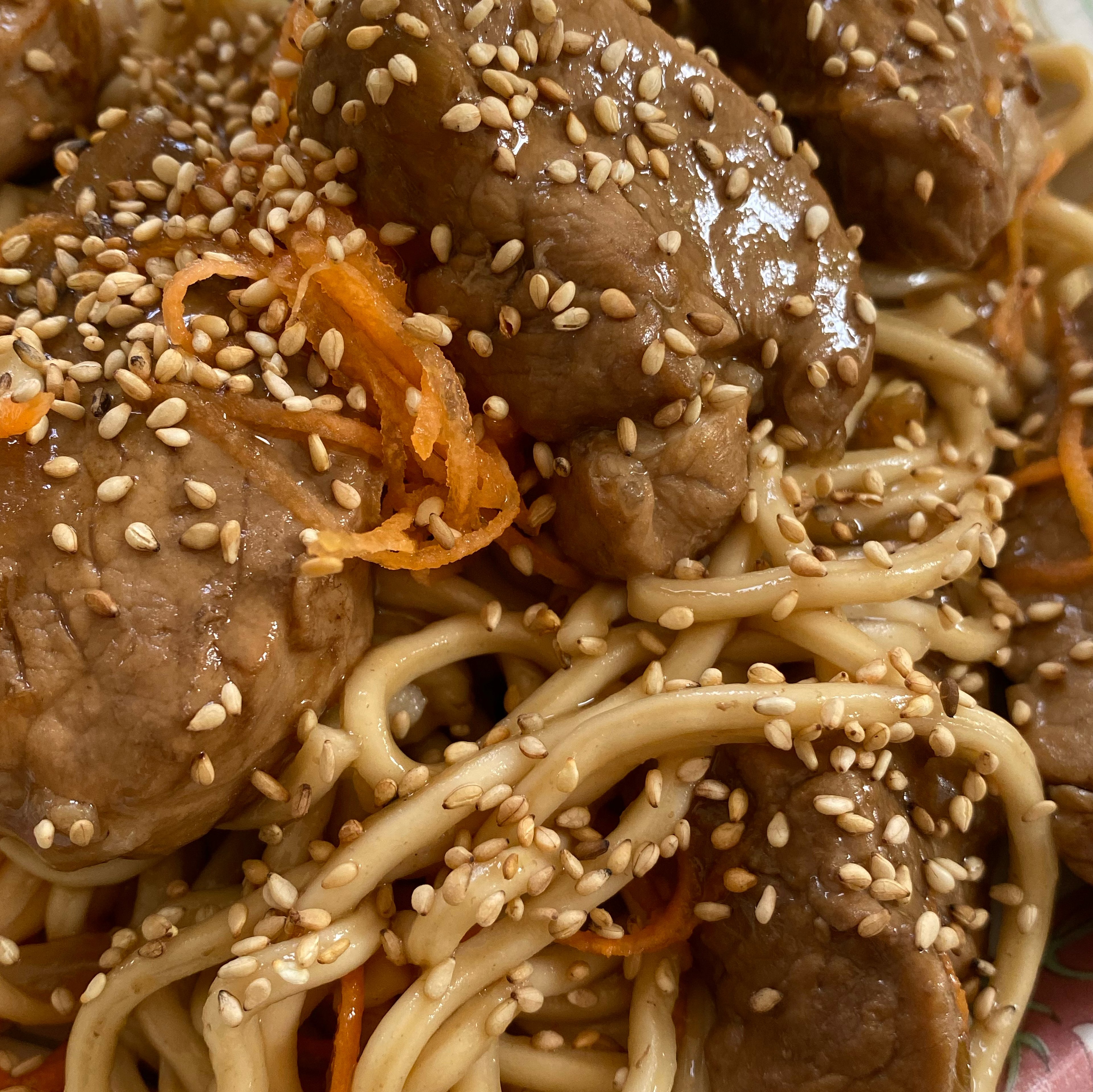 Caramelised pork with noodles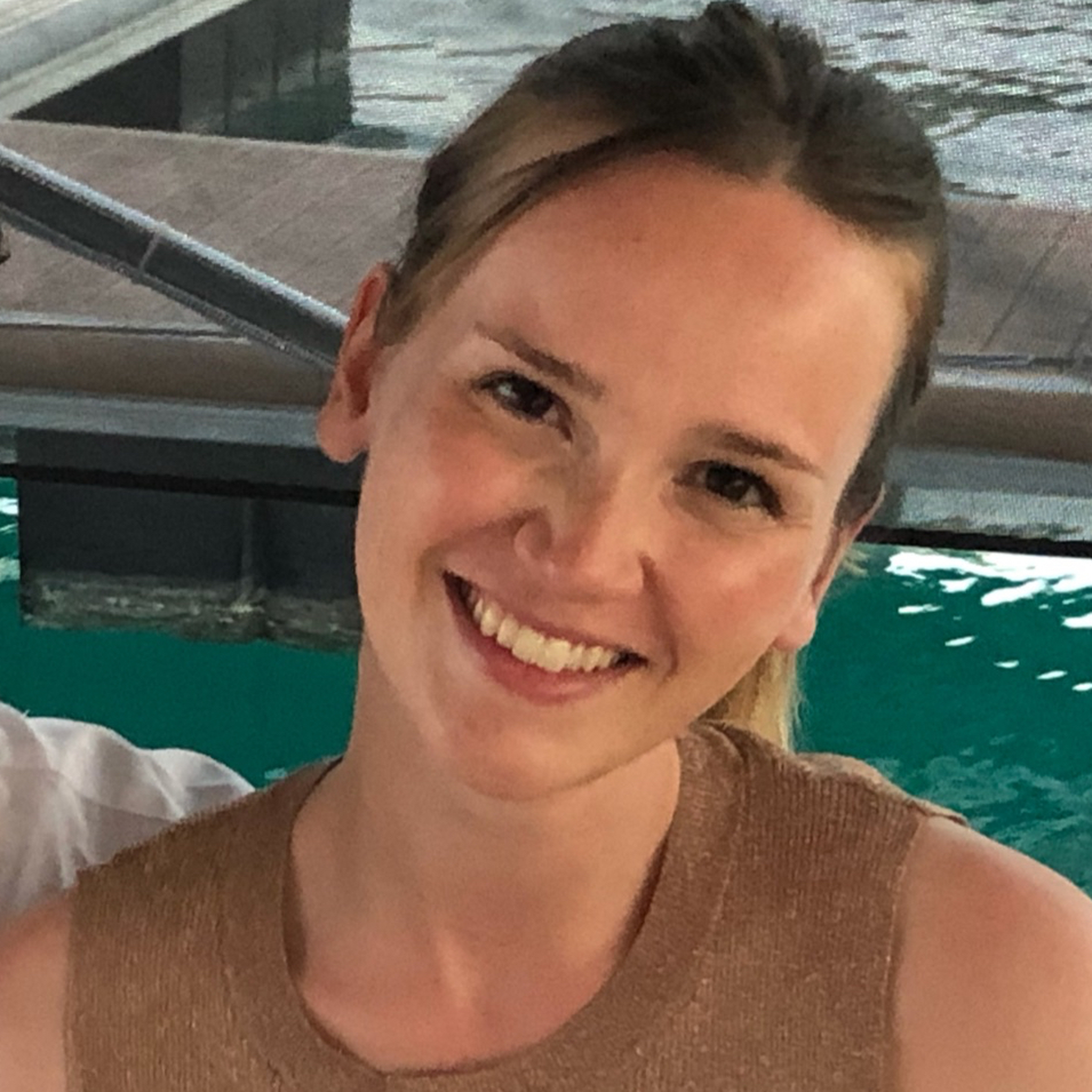 "A very simple and comforting recipe I love to make during the week! Make sure the caramel is browned enough to enjoy the savoury, delightful taste it brings to the meat, balanced with the soy sauce. I hope you'll enjoy this recipe!"
Ingredients
sesame seed (for decorating)
cilantro (for decorating)
Utensils
knife, sauté pan, nonstick pan, saucepan, grater
Step 1/ 10

1

pork tenderloin

1

onion

Cut the tenderloin into bite-size pieces and finely chop the onion

Step 2/ 10

Heat the olive oil in a high-sided pan and sauté the onion

Step 3/ 10

In another nonstick pan, heat the sugar with 1 tbsp of water and when it gets brown, add 5cl of water

Step 4/ 10

Add the meat to the onions when they start becoming tender and brown, cook for a couple of minutes on each side so the meat gets brown

Step 5/ 10

Add the caramel to the meat, along with the soy sauce, add pepper generously, cover and let it simmer for 20 minutes

Step 6/ 10

400 g

Asian wheat noodles

In the meantime, cook the noodles according to the instructions, throwing them into boiling water after you cut the heat for 6-8 minutes for thick noodles and drain the water once done

Step 7/ 10

While it cooks, peel and grate the carrot and reserve

Step 8/ 10

5 minutes before the end of the cooking time, add the starch into the remaining 15cl of water, mix together and pour into the meat until the sauce gets thicker

Step 9/ 10

Once the meat is cooked, add the grated carrot and cooked noodles, combining well so the noodles are coated with the sauce

Step 10/ 10

sesame seed (for decorating)

cilantro (for decorating)

To serve, add sesame seeds and coriander and enjoy!

Enjoy your meal!
More delicious ideas for you