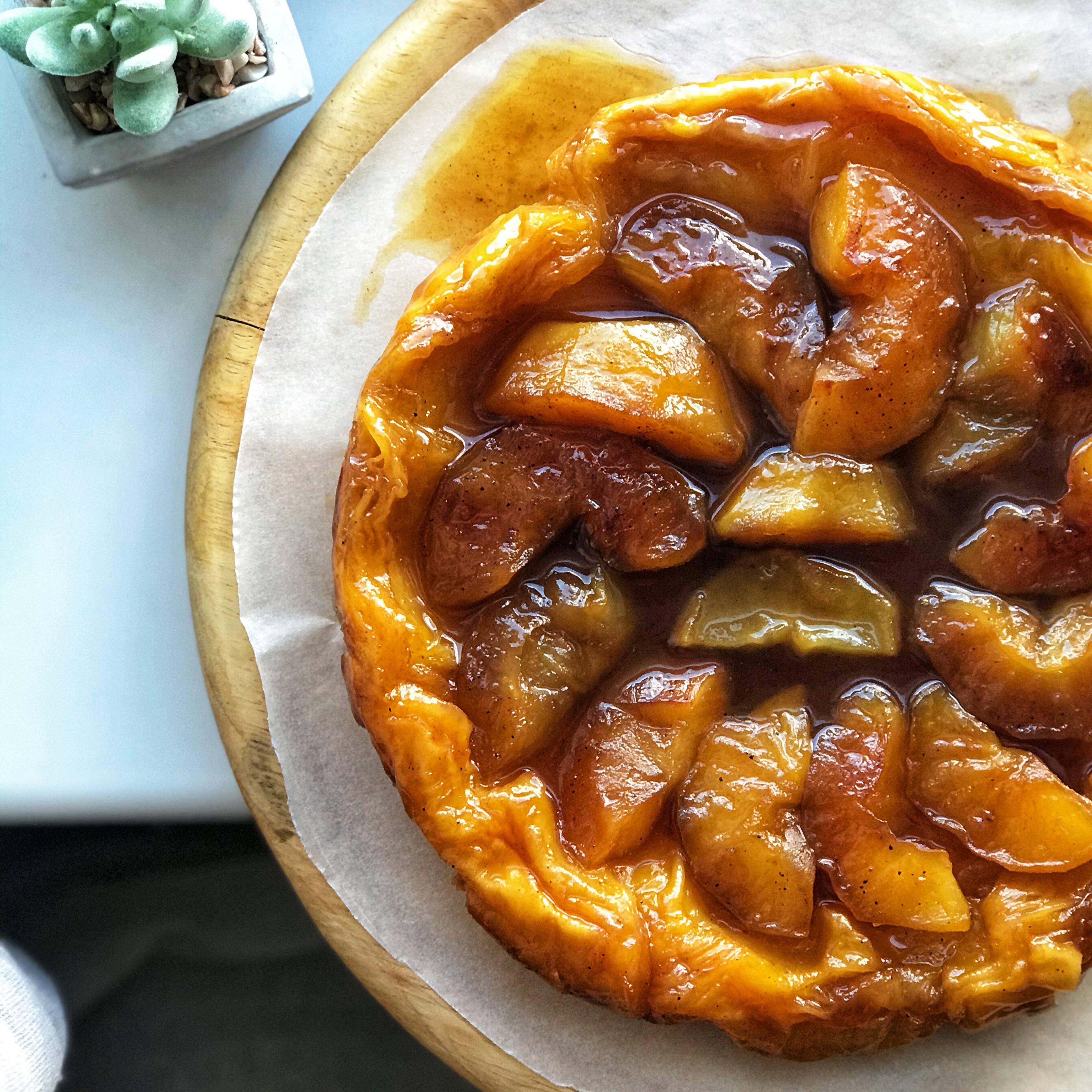 Apple tarte tatin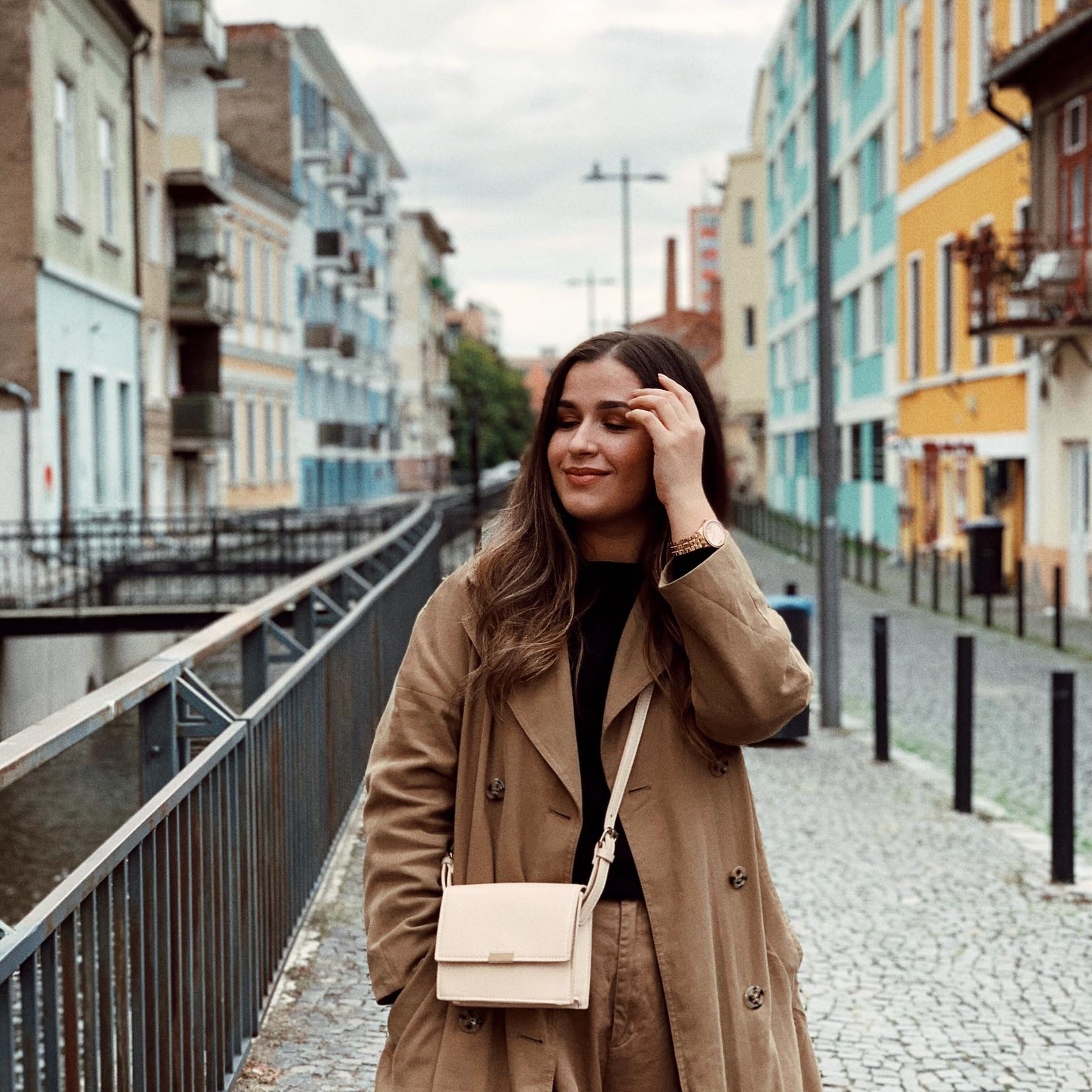 "My mom is obsessed with this dessert and she wants me to make it every time I go home."
Utensils
knife, peeler, cooking spoon, nonstick pan, spatula, tongs, ovenproof pan, scissors, fork
Step 1/ 5

First peel your apples, but you can also leave the peel on, if you look for a more rustic look. After that, slice your apples in half and use a spoon to remove the core and the seeds. Slice every half in 1 centimeter thick slices.

Step 2/ 5

2⅓ oz

sugar

¼ cup

butter

⅓ pinch

flaky sea salt

⅓ pinch

black peppercorn

After slicing the apples, you can start making the caramel. In a non sticking pan put the butter and the sugar on low heat until it is all melted. Add a pinch of salt and a pinch of fresh grounded pepper. When the caramel starts browning, add the sliced apples in. Get the heat on medium and let them cook until the caramel is starting to bubble and thicken.

Step 3/ 5

Remove the apples from the sauce with some kitchen tongs and place them on a plate, carefully because we have hot sugar we don't want to touch. Turn off the heat. In a 20cm round oven proof pan, put the caramel first and then arrange the apple slices in a round shape.

Step 4/ 5

⅓ sheet

puff pastry sheet

Preheat your oven at 200 celsius degrees. Cut your cold puff pastry at the same size as your pan and place it carefully on your apples. Tuck in the edges and poke some holes on top so the pastry won't puff too much. Bake it for a total of 50-55 minutes. When it starts to get golden brown on top, usually after 30 minutes, cover it with an aluminum foil so it doesn't burn.

Step 5/ 5

After 50 minutes, take out your tarte, place a plate on top of it and carefully turn it upside down. You should consider using a slightly larger plate so the caramel doesn't run over. Serve it hot with vanilla ice cream or cold next to your coffee. Bon appetit!

Enjoy your meal!
More delicious ideas for you